Pics of my Car
---
Per the request of OverAnxious, here are some pics of my 1967 Camaro. I bought it in 1990 and it's been an ongoing project car ever since. These pics were taken about a week after I bought the car. There is nothing really fancy about it, was originally a 327/4-speed vehicle. The only option that came on the car was the console with gauges. I still have the console, but don't have the gauges. I call it an SS/RS/Z28
The dude I bought it from dropped a hopped-up 350 in it along with a Turbo 350 in place of the 4-speed. If you want more details, just let me know. Enjoy!
-octane-
---
I love my car!!: 2SS/RS/LS3/6-Speed/Imperial Blue Metallic/Gray Leather/Cyber Gray Stripes
Current: 2005 Chevy Silverado, 1967 Camaro, 2-1968 Camaro's
ModernCamaro.com Founder / Former Camaro Disciple
Join Date: Jan 2006
Location: Chicagoland, IL
Posts: 11,842
Sweet!
Looks like a real nice car, and I'm sure it's a fun project!
That is my dream, to someday restore a 1967 Camaro!
And there's actually a perfect restore candidate for sale about 20 minutes from me too.... if only I had the money.
Looks like a nice car there. Don't to forget the rear backup lamps to complete the RS look
Join Date: Mar 2006
Posts: 572
that car is the bomb, man i love first gen body stripes
Quote:
This might work better.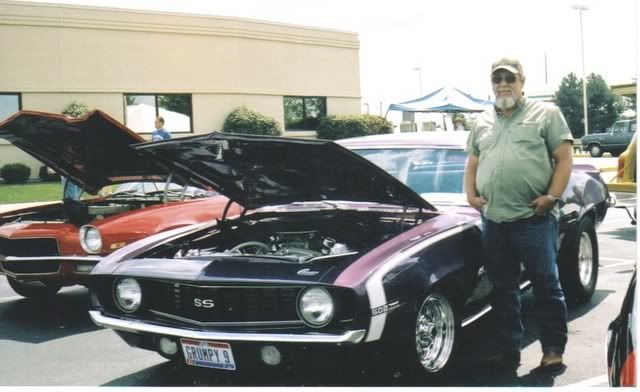 Awesome color there. If I ever get a chance to get a 1st Gen it will be that color.
**** nice 1st gens!
---
2000 Red 1SC Z28 A4 - dead for now
2005 Black GTO M6 6.0 - Split daily driver
1987 Silver Fiero GT - Split daily driver