Join Date: Aug 2008
Posts: 89
1969 camaro. New toy :D
---
well.. ive been waiting for the 5th gen myself for a long time, but i decided to wait. i went old school. what do you guys think??!!
has a fresh 383 stroker backed up by a turbo 350, fun project for me and my dad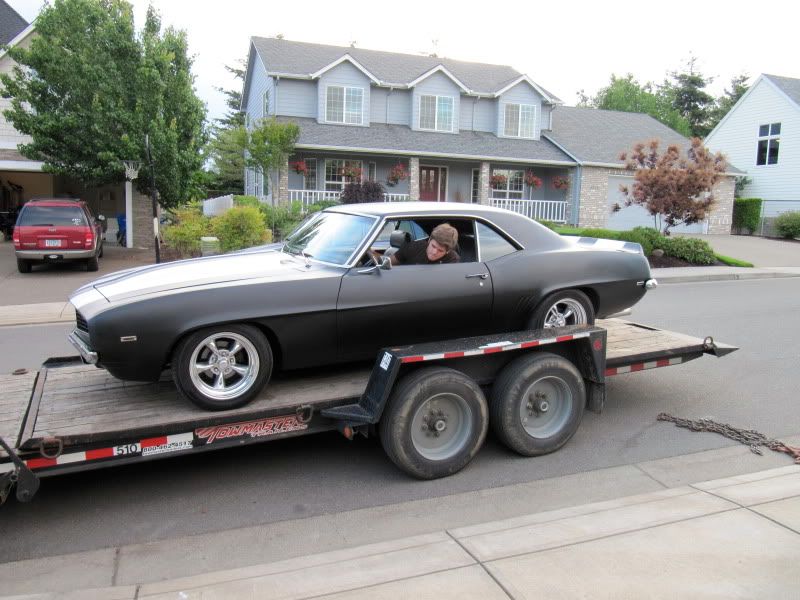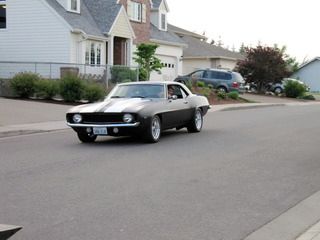 couple more...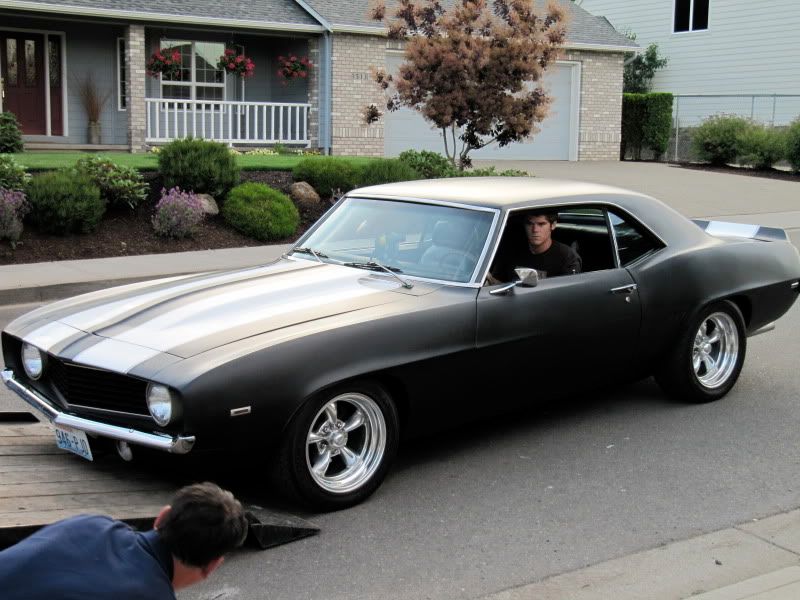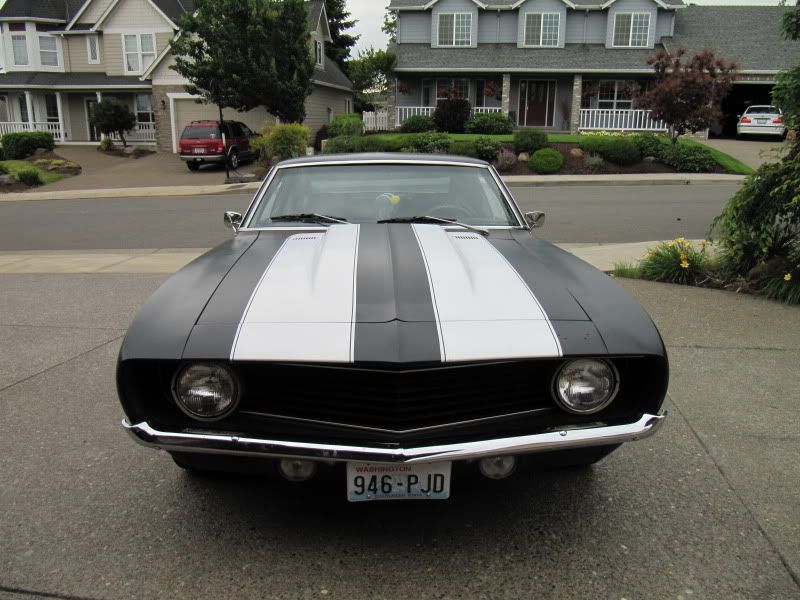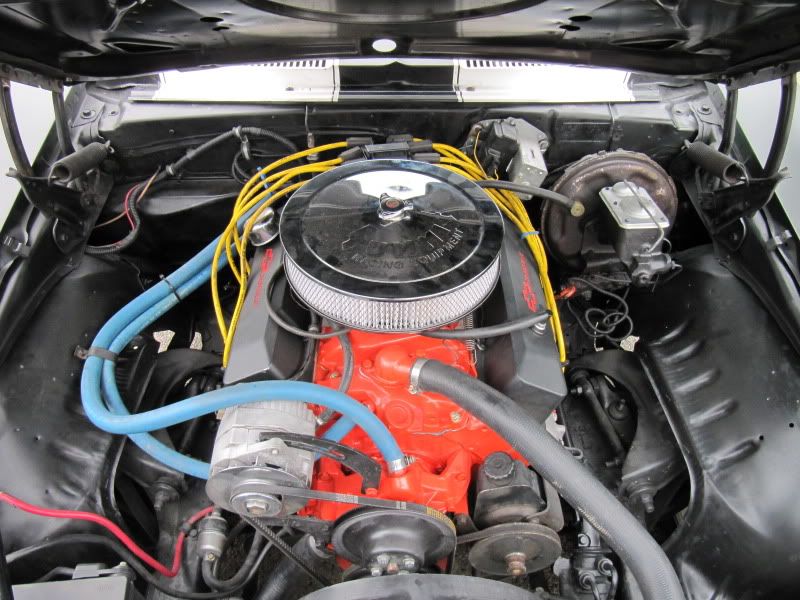 ---
Last edited by shaner; 06-27-2009 at

12:40 AM

.
ModernCamaro.com Founder / Former Camaro Disciple
Join Date: Jan 2006
Location: Chicagoland, IL
Posts: 11,842
1st Gens always make awesome projects!
Congrats on the purchase, good luck and have FUN with it!
project? what needs done? looks good just like it is
Looks great!! Enjoy it. There is nothing like the feel of an old muscle car. Ask me how I know.
Rob
---
2010 1LT Camaro
BLACK
1970 Plymouth 'Cuda, factory 440 + 6, factory N96, all numbers matching
Join Date: Aug 2008
Posts: 401
Great looking car man
my only problem
is every one has 1st gens
i dont know anyone that does 2,3, 0r 4th gens
where are they all that(and i can see the 3rd gens lol never really liked those)
lucky i love all generations but 3rd gens of camaros
Shaner,

Nice ride. Long time no see!

Have fun, and try to keep the tires under her!
---
IBM RS/SS: Vortech V3 (7.5lbs/boost) Trinity/Dyno Tune/Texas Speed LT w/Magnaflow Comp MGW Shifter/Tint/Heritage Grill/AVIC Z120 Orion Sub & Amp/Bravado Wheels (20 x9.5/11) Just fast enough ... for now!
Veteran Member
Join Date: Oct 2008
Location: Wetumpka, Alabama
Posts: 8,645
Wow nice ride there looks awesome
---
2014 2LT/RS with spring edition package. Proud Litho Owner #28.
Veteran Member
Join Date: May 2008
Location: Windsor
Posts: 4,533
Sweet! looks awesome- what are you planning to do?
---
┌∩┐(◣_◢)┌∩┐
I would have put the 5th gen on hold too, If I found a nice 1st gen...Congrats
---
2SS/RS Cyber Grey Metallic with Black Racing Stripes, Black Leather, and Sunroof. Driving it
Daily Driver: 2004 SS Silverado Victory Red with K&N Intake, Magnaflow Exhast, and Edelbrock Headers
i was going to get a '69 too but i ended up with a 2010 camaro . when i retire i will still get a '69 . congrats .