First Gen with Duramax power!
---
Love this project!!!!
Saw it posted on
www.MotownMuscle.com
from gmfullsize.com
Quote:
Here is a friend of mines Camaro with a Duramax that is getting down to the last minute of leave for Drag Week Saturday. This fabbing started about 6 weeks ago and hoping to fire it up tonight. The twins are off a new cummins diesel that are electronic varible vains that we had a controller built to monitor turbo shaft speed and control the boost through this controller. The motor has stock crank and pistons, aftermarket rods and cam and the heads have been ported to the max. The sheetmetal intake was built by a friend of ours Greg Young. We expect around 1000 hp and about 1700 to 1800 ft lbs without nitrous. I will get more pics soon. Mike Woods' (owner of nx) duramax mustang and this camaro will be heading to up to Drag Week Saturday and will let yall know how everything goes. Both cars are going to be in Diesel Power Magazine.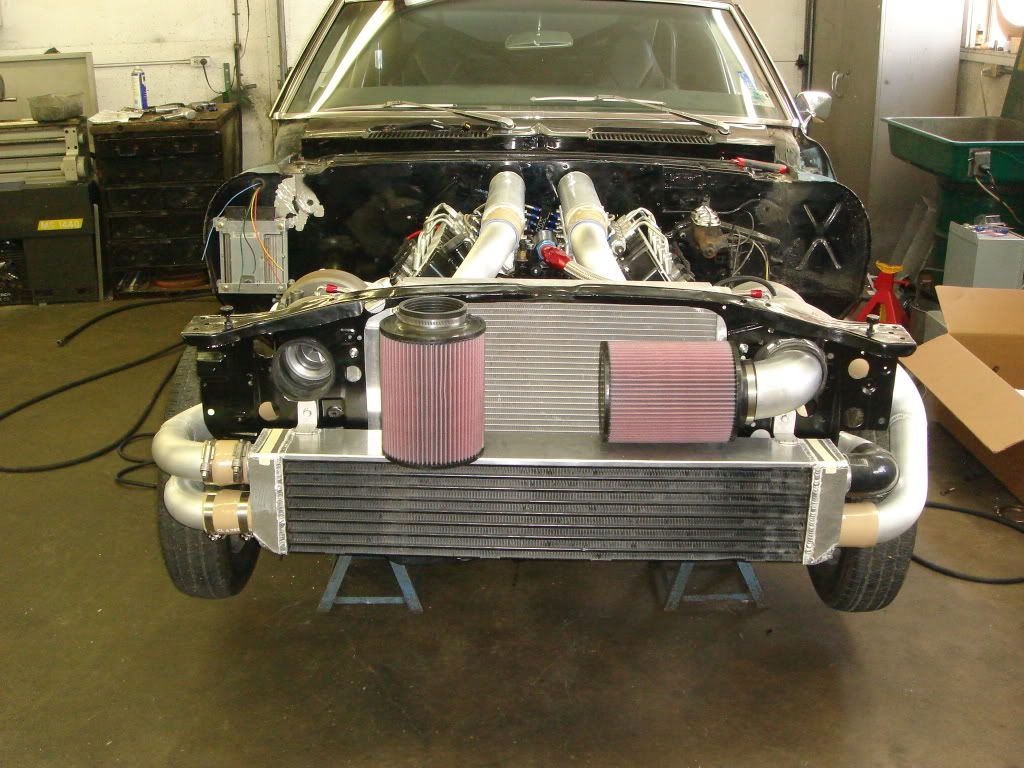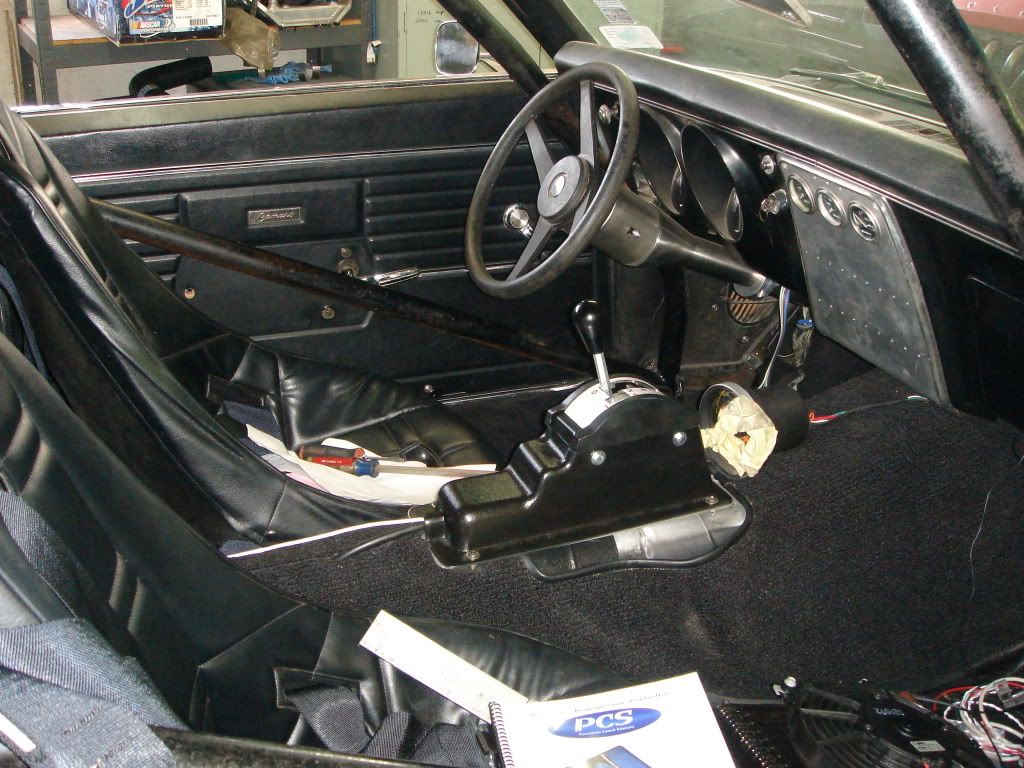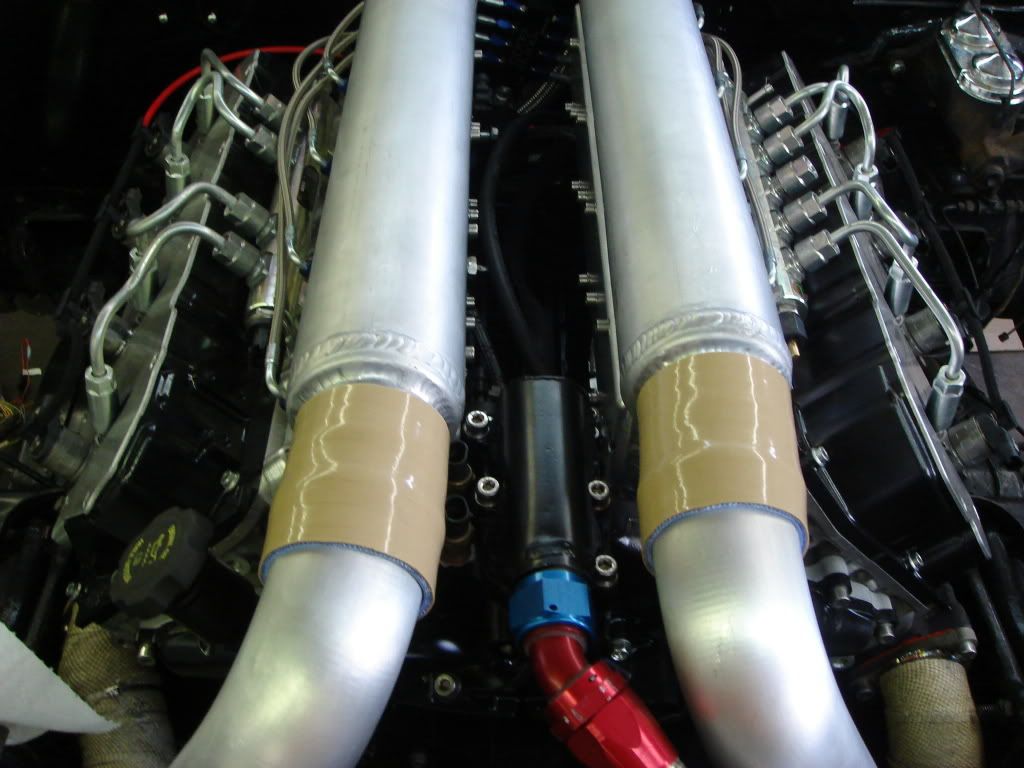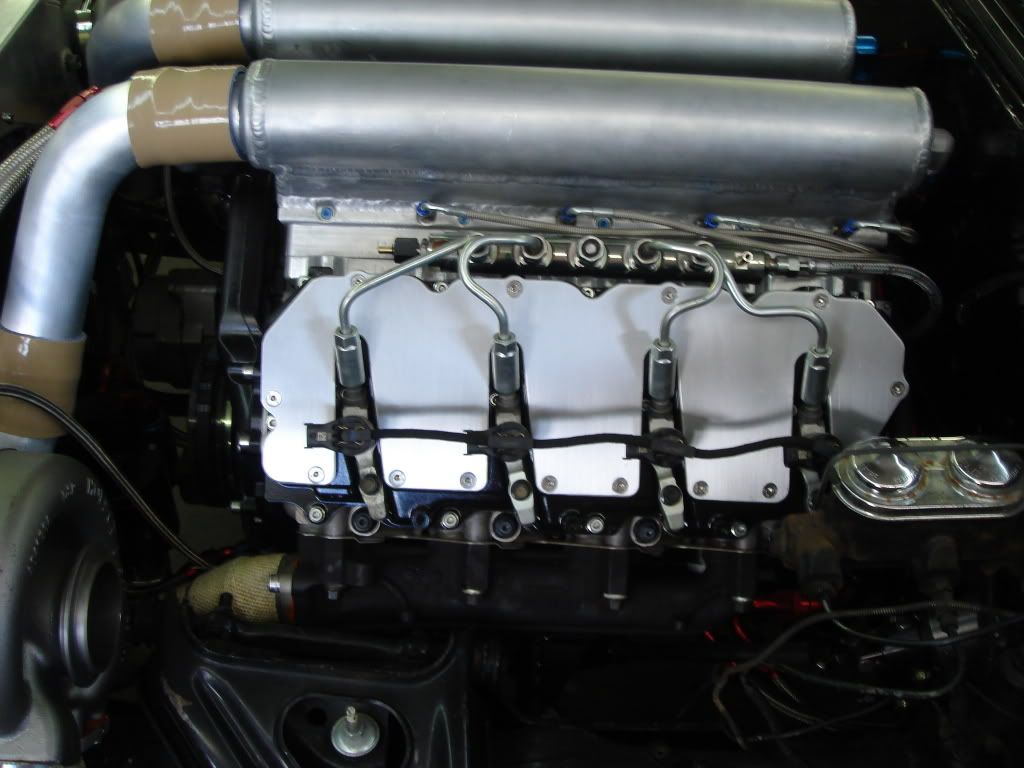 FN Hot. I love new and different. Reminds me of the 6.5 in the 95 Camaro on here. Pretty Cool!
---
2005 CTSV BLACK LS7 Clutch/Flywheel/Slave, Tick Speed Bleeder, Tilton Clutch MC, RevShift Bushings, Domestic V8 Solutions (shifter, 8.8 Diff conversion, srut tower braces, sub-frame connectors), SLP cats, no cags, xpipe, bullet mufflers, Volante, iPod dock, G-force tune; 379hp 381tq.

Killing 5th gens like it is my job.