79 z28 436sbc/4speed build.bright cobalt blue metallic(soon to be)
---
hello all this is my new project just acquired a new 79z28,well new to me anyway this is gonna be my new projectits an original 350/4speed car originally from texas came to michigan 4 years ago.its pretty much rust free couldnt believe what great shape it was in fior the price i just couldnt turn it down,this car will be getting my 436 chevy small block and a muncie m-20 4speed,bought this car as a roller so that will save me alot of work.just cant wait to get started on my baby as soon as the weather breaks a little,was originally a hugger orange car,it will be painted bright cobalt blue metallic,hope u all enjoy my thread.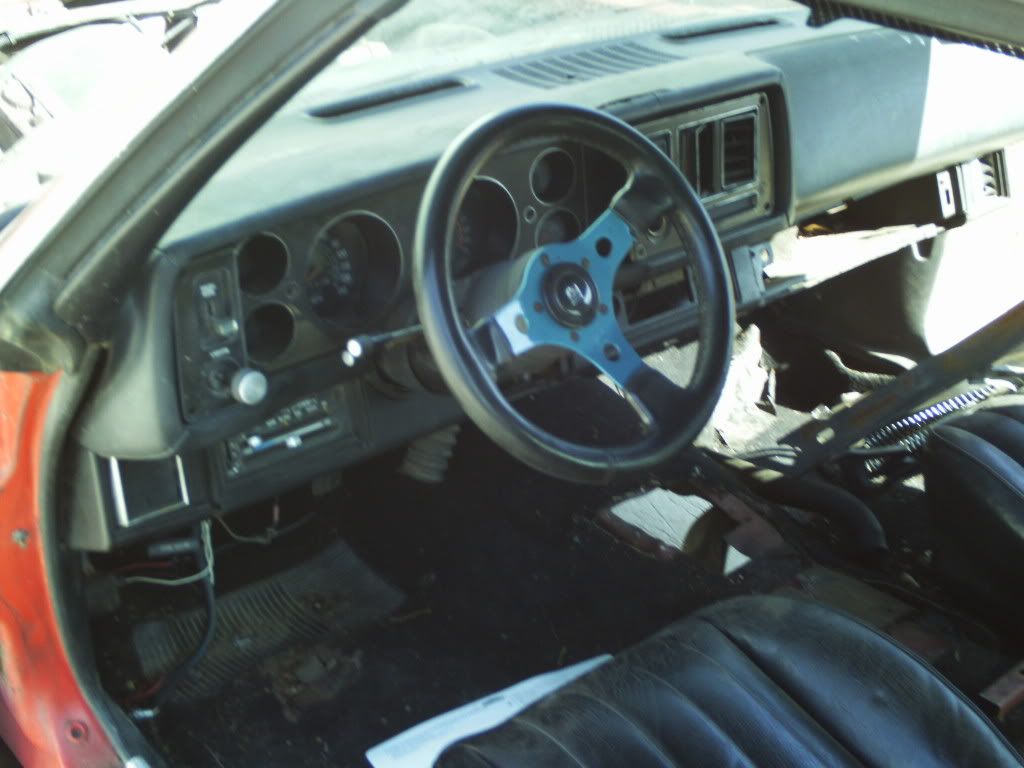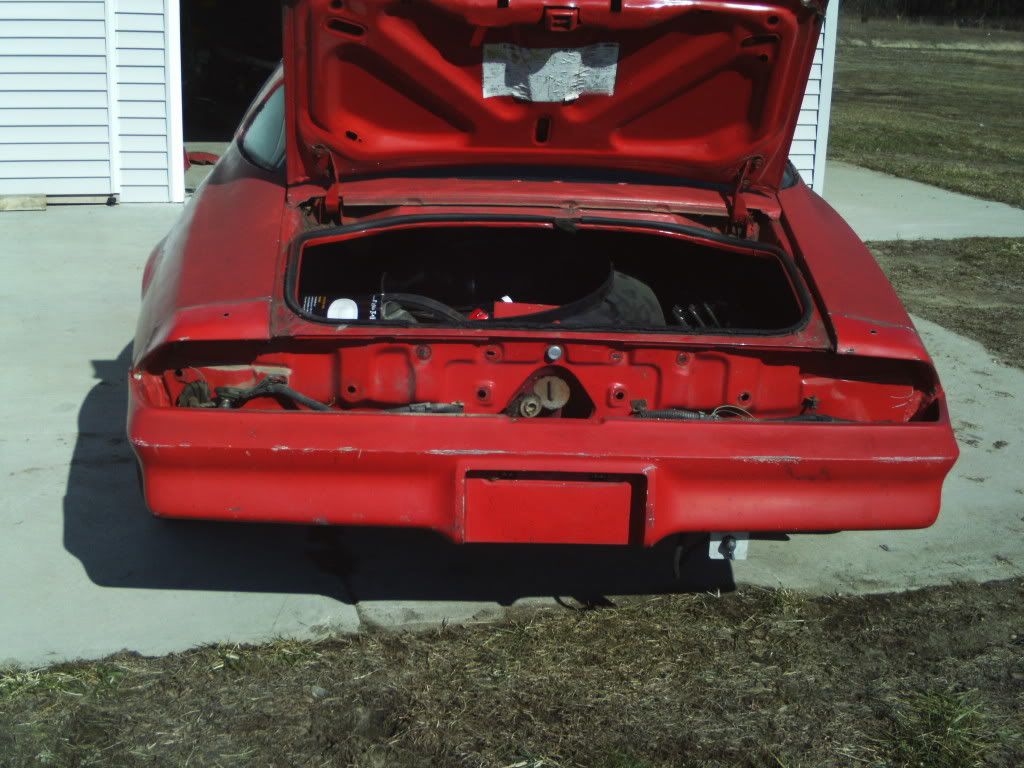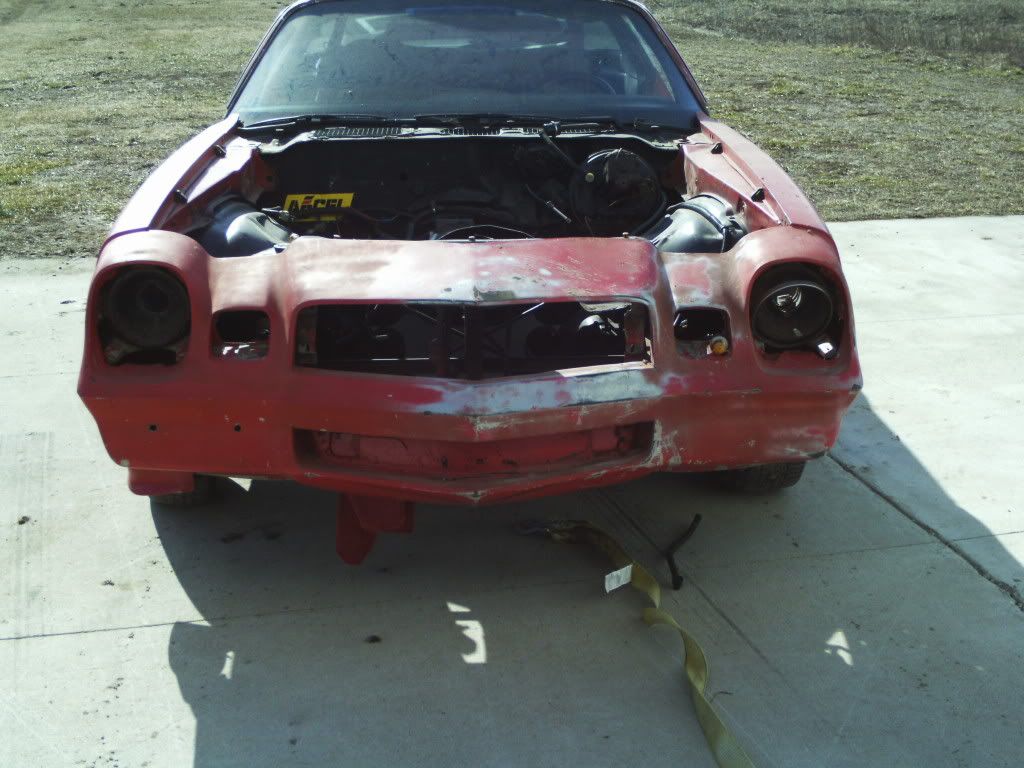 Premium Member
Join Date: Apr 2010
Location: Hurst, Texas
Posts: 4,354
Looking forward to the build, send lots of pictures! Ah yes a good ol rust free Texas car.
---
2010 2SS/RS A6 L99 Born 09/16/2009 Vin#9146985
ModernCamaro Car of the Month Jan 2013
CAI,Axle back exhaust, V Max Throttle Body
yeah the texas cars is the first one i would ever pick,i will make sure to take lots of picture,soon its goona be full bore ahead on this just waiting till weather gets a little warmer,supposedly in few days its gonna warm up and once my project starts i wont stop untill its done so there will be new pictures almost everyday.already got my new paint kit its complete from primer to clearcoat.just need to sand my baby to bare metal then prime and paint bright cobalt blue metallic.
---
Last edited by bad436z28; 02-14-2012 at

08:01 PM

.
so heres my cobalt blue paint kit i got inclures everything start to finish.its a beautiful blue color the metal flakes in it are unbelievable never seen so many flakes before,i think its gonna turn out awesome.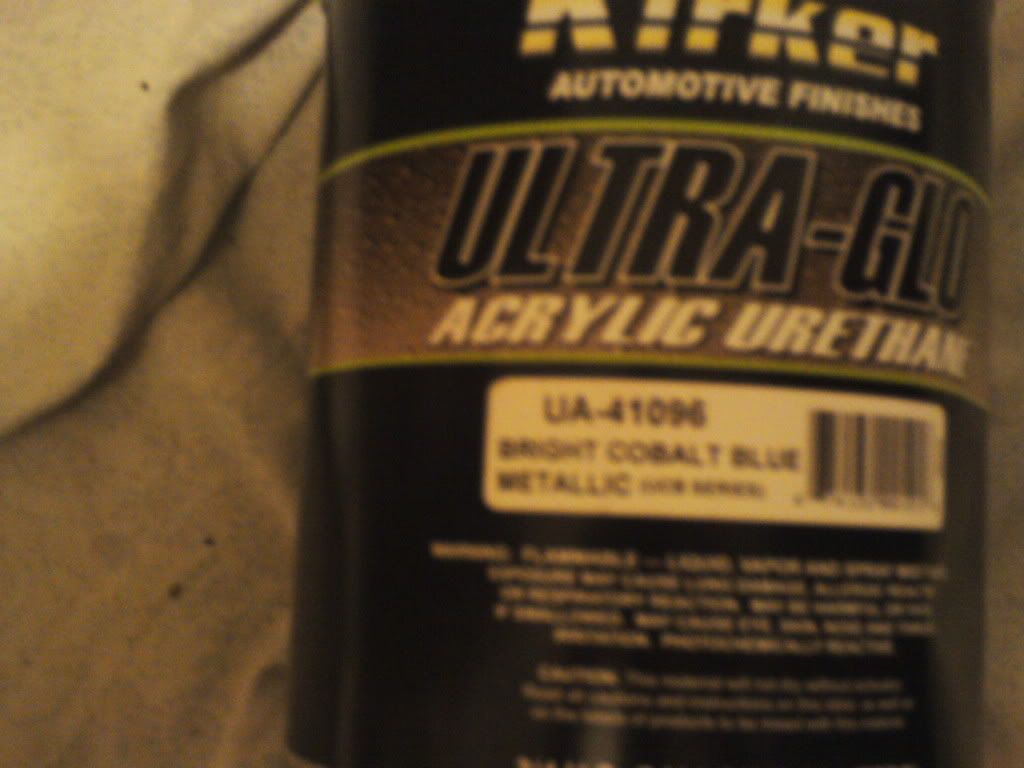 Member
Join Date: Mar 2008
Location: Eastern Massachusetts
Posts: 143
Keep it coming! love 2nd gens!
thx ssmokin they have a special place in my heart too i think there the best looking camaros gm ever built,except for the new gen 5 love them.yeah i plan to keep the pictures and thread coming,will be taking lots of pictures along the way,hope u all enjoy my build.i will try to post here everyday.when the project gets full swing hopefully within the next few days.
so ok now for the heart of my build its a 436 small block chevytook me 2 years just to build this engine between finding a good block that could with stand the horsepower i was gonna give it and saving for all the parts but its done so in reality i been planning this build for about 5 years just took time to collect all the right pieces including my 79z28 4speed,so now on to the build,well took me better part of a year just to locate the right block and finally did,it was sonic checked in all cylindersand ech cylinder was atleast .250 thickness and most were over .300 thats some thick cylinder walls,then the block was cleaned and had eagle splayed billet caps installed and line honed.then next i got my eagle lightweight forged crank at 4.000 in. stroke,then next i found a great deal on kryptonite rods,and then ordered my custom pistons from mahel because i was looking to get 9.5:1 compression for my later twin turbos,next i made a call to crowler cams and ordered my custom cam on small base circle,it was 630 in..635 ex.lift with 1.6 scorpion roller rockers.and 245/248 duration.its a solid roller cam,also ordered my crowler lifters then.,then onto the heads were i ordered a set of rhs racing pro elite heads full cnc ported,now compcams matching springs good to .700 lift,new manley 2.08 in.1.70 ex.there 228cc heads flow awesome.now i mated that up with a team g intake and AED holley 750hp.heres some pictures hope u like them.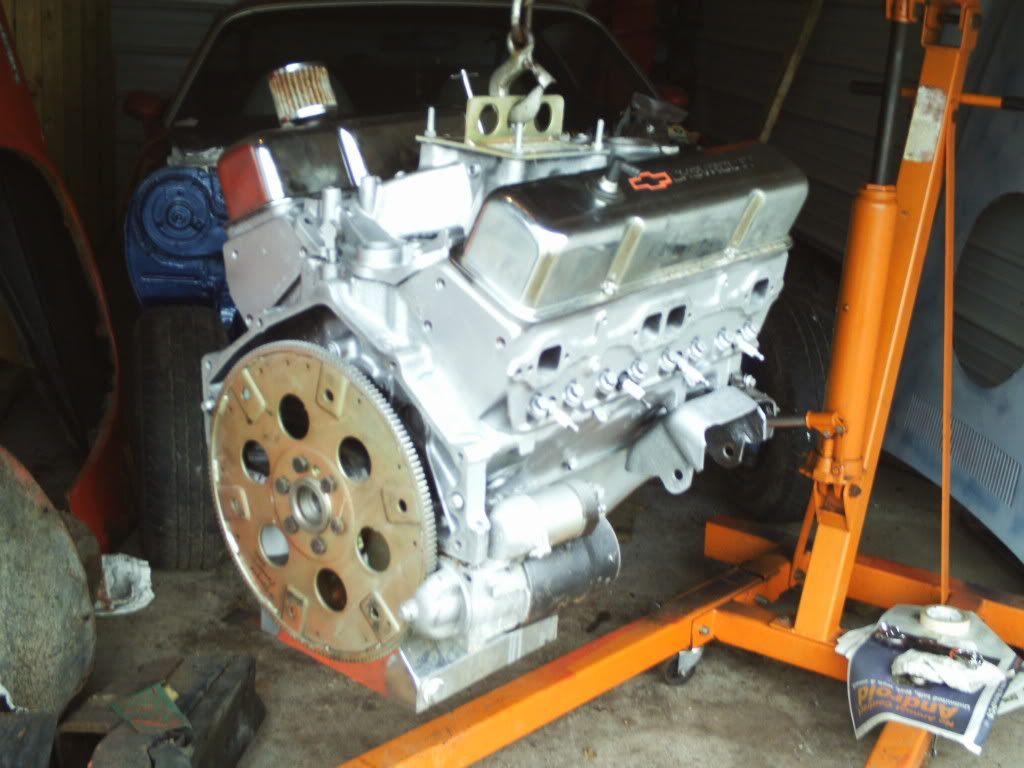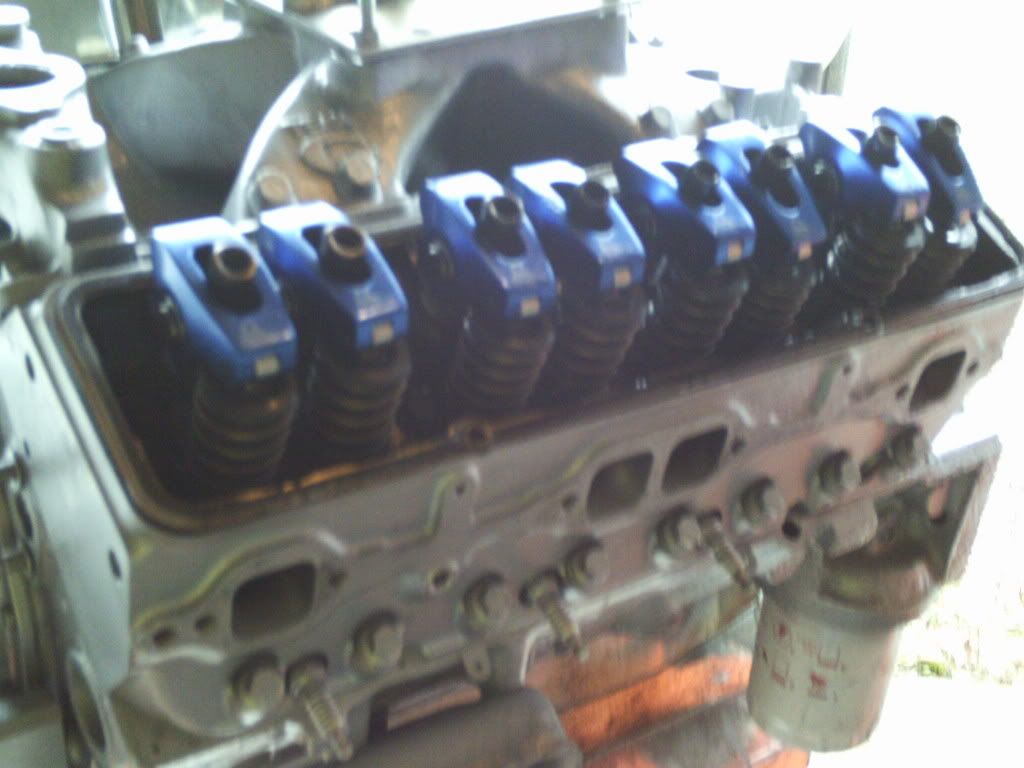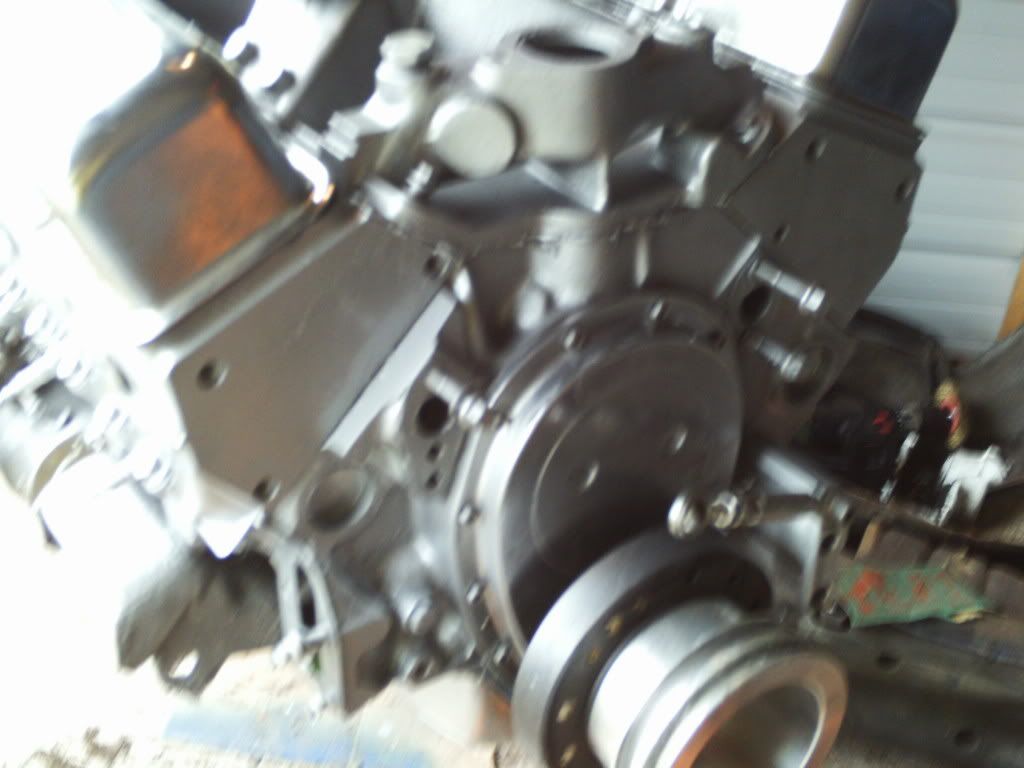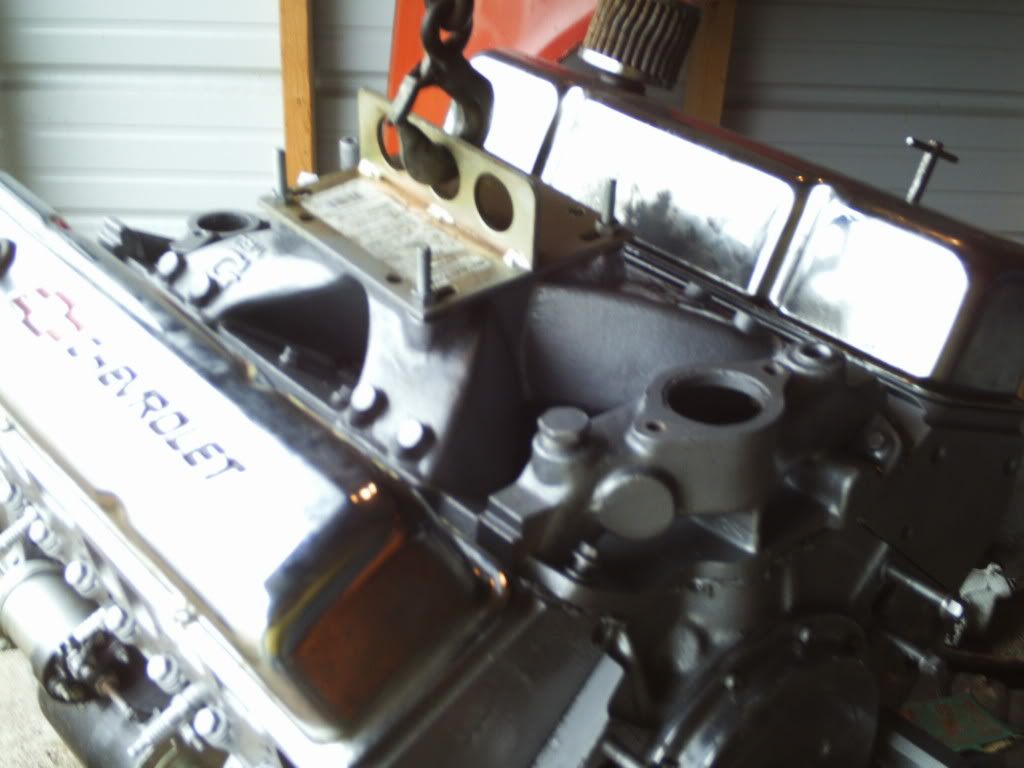 well decided to get a like new front bumper cover the one on it needed work,this one just needs cleaned really good then scuffed with 180 then some 2k primer and its ready to assemble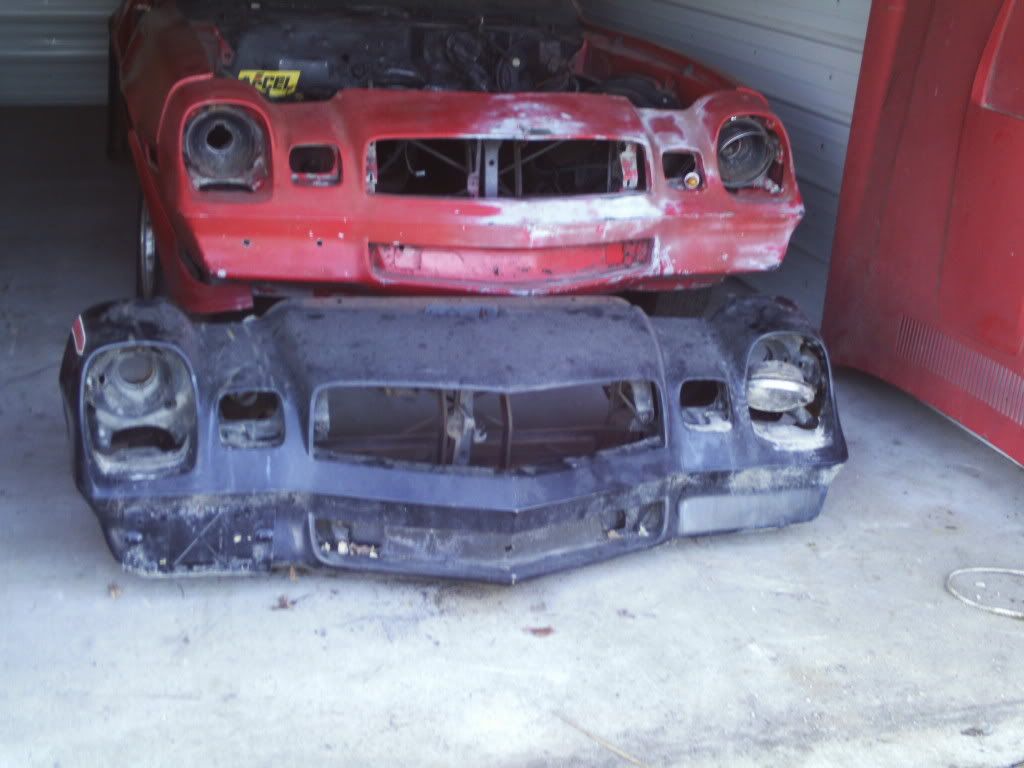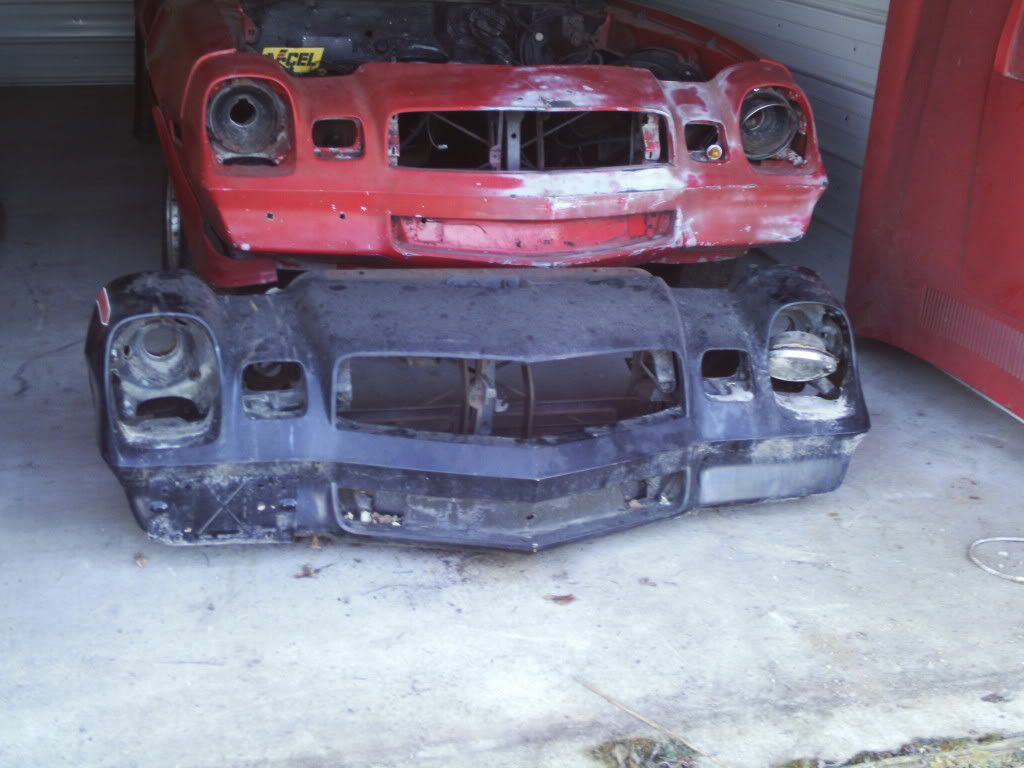 any of u guys ever ran the TKO600 by tremec,have read lots of good reviews on that tranny,this will probably be my next big purchase,was considering the t-56 but to many mods required to swap it dont likr the ides of cutting into my tunnel to make it fit.for now im just gonna run the borg warner ST-10.hope it holds up just until i can save for the TKO.
well spent the day getting the front clip all bolted back together when i got it there was only about 5 bolts holding the whole front clip together,thank good i saved all my bolts from my 80 camaro,tomarrow i will be installing the new front bumper cover then i can get everything lined up and ready for sanding to bare metal.its supposed to warm up a little tomarrow so hopefully i can work on it.