69 Hugger Orange SS
---
I am contemplating a deal on this car. They want too much for it, but it sure is a nicely done car. They admit it is made up, but checks out to be a true 350 SS. I think the hood is a big block item. Totally done from ground up. Sure sounds good with Flowmasters & headers. Somewhere between $20K-$30K? They want $39K, way too much!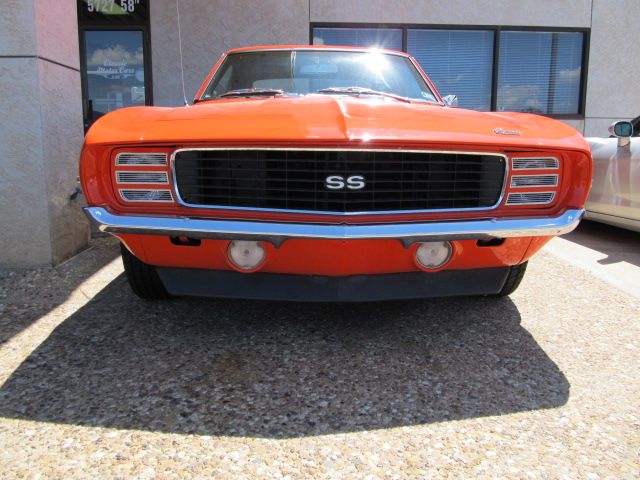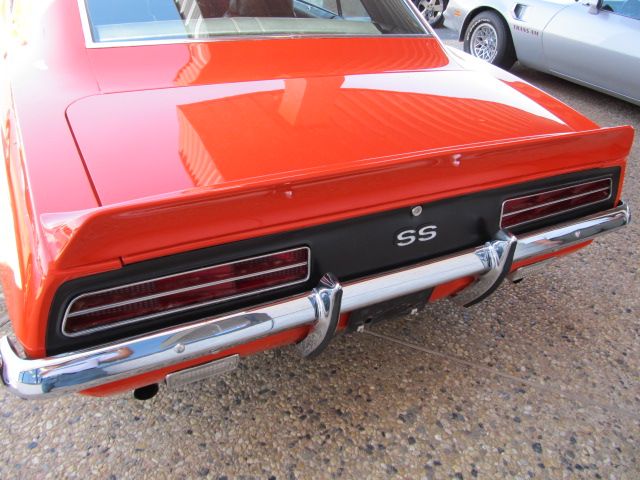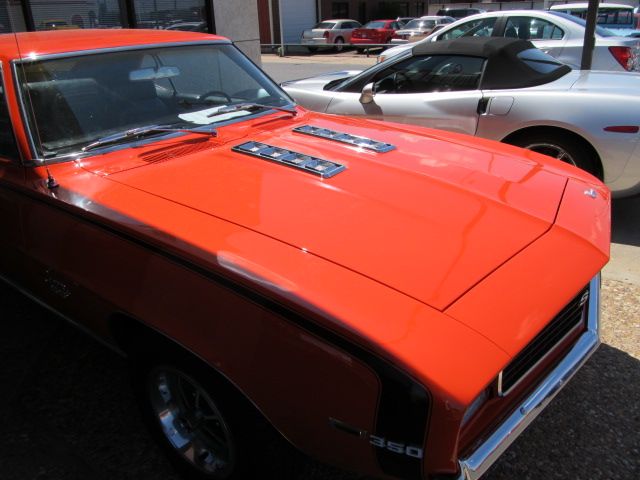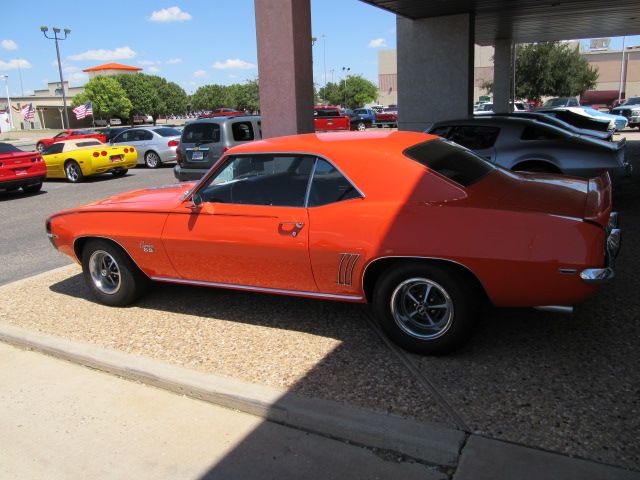 I have the right wheels for it. It has a Hurst, 4spd.
---
2SS/RS, M6, Silver Ice, Black leather, 20" polished wheels
---
Last edited by LS3-2SS; 08-27-2012 at

02:49 PM

.
LS3- I just finished looking at the pics you posted. Here's my two cents: it is a true SS350 car, as the X11 code on the cowl tag tells you that. The hood is not a Big Block hood, as there was no such thing unless you bought a Yenko or Copo. Those cars had their own specific hood. That is a RS Hood. If you look at the headlights, you'll see that it has hide-away headlights. They also painted the back of the car satin black, which was to distinguish big block cars from small block cars. If you look at the back of the car, the reverse lights are in the rear lower valance panel. The RS cars were the only cars that had reverse lights located in that spot. The non RS cars had them in the tail lights with the brake and blinker lights.

Over all, the car looks really clean. I'd love to have more details and more photo's. With what 69 Camaro's are bringing, it wouldn't shock me if they get 39K for it. Yes that expensive; however, that's what the market is bringing. Not to mention it has a manual for a transmission, Power Steering and Power Disc Brakes. Throw in that it's a true X-11 coded car with the RS option, they'll get 39K for it.
Thanks Bucky. So at least I was right, it didn't come like it is. But, it sure is nice. He wants me to take more pics. He said get under it, but I looked, and it is clean! So I'll get more pics. Maybe I'll call my banker and show him. If I can get it for less, all is good!
ETA: Tomorrow I'll find out if it has the original engine, trans, & rear end. How much difference would it make?
Terry
---
2SS/RS, M6, Silver Ice, Black leather, 20" polished wheels
---
Last edited by LS3-2SS; 08-27-2012 at

10:15 PM

.
If you could get that car between $30-$35, it'd be a good buy; not a steal but a good buy. Especially if the underneath is just as clean as the outside. As for the engine, transmission, and rear-end all being numbers matching and original.... That would make a difference, I'm just not sure how much it would impact it. But, you have to very careful on looking up the date codes.

For example- my brother has a Hugger Orange 1969 X-11 Camaro RS with a factory optioned black vinyl top and air condition. He found a small block with a date code built in 1969 for sale. The motor was being advertised as a rare 302 Small Block, and even had the correct cylinder heads, spark plugs, and wires. It was a complete motor from top to bottom to include the distributer and all pulleys. After picking the motor up, taking it home, and tearing it down, we discovered it was actually a 350 that was made to look like a 302. It even had the 302 intake on it....

The castings on engines are so common that it can be difficult to tell if it's the original or not. I'm not knowledgably enough to tell you what to look for..... But IF they claim it's numbers matching, please do your homework.
I can do the research, but I kind of hope it is not all matching to help in my negotiation. So if it is though, the price is not out of line I guess. I have seen Camaros with modern engines, and their value was up there too.

I should mention that I am not going to buy it cash, I'm going to trade for it. That way I won't have to pay tax, as the value of my trades, more than one vehicle, is over $40k. (My estimate.) So it will be totally negotiated anyway.
---
2SS/RS, M6, Silver Ice, Black leather, 20" polished wheels
---
Last edited by LS3-2SS; 08-28-2012 at

07:48 AM

.
If you don't mind me asking, what are you looking at trading for it?!?
A 68 El Camino and a 2008 Harley Rocker C.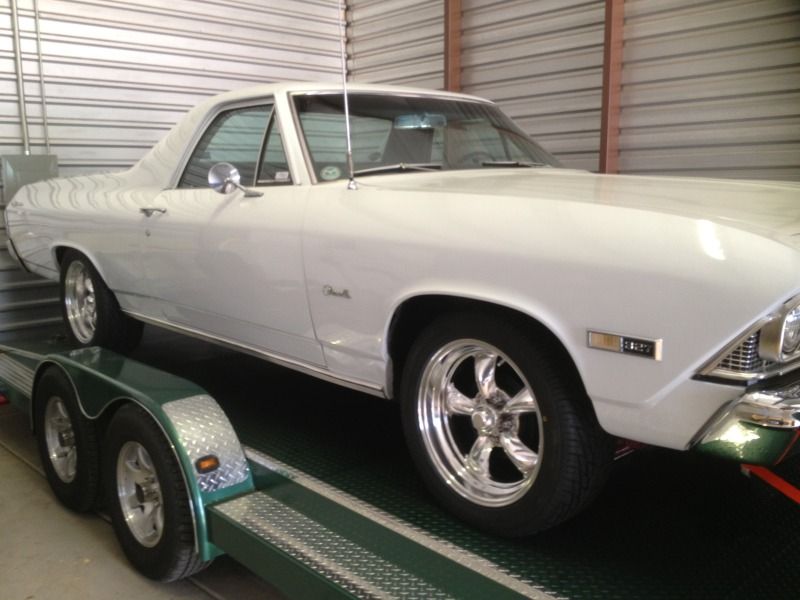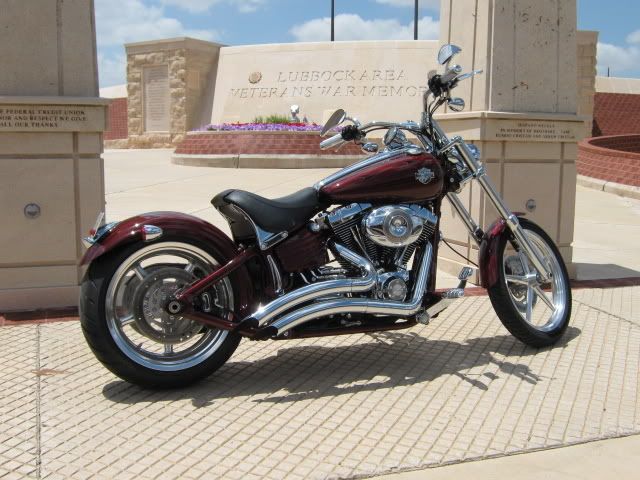 That orange car on a green trailer? I might put those wheels on it instead of the 69 YH coded, dated 1-1-69, 15" rally wheels I have.
---
2SS/RS, M6, Silver Ice, Black leather, 20" polished wheels
---
Last edited by LS3-2SS; 08-28-2012 at

10:03 AM

.
More pics
---
The owner is out of town, so we won't be able to do the trade until tomorrow. Got these pics today..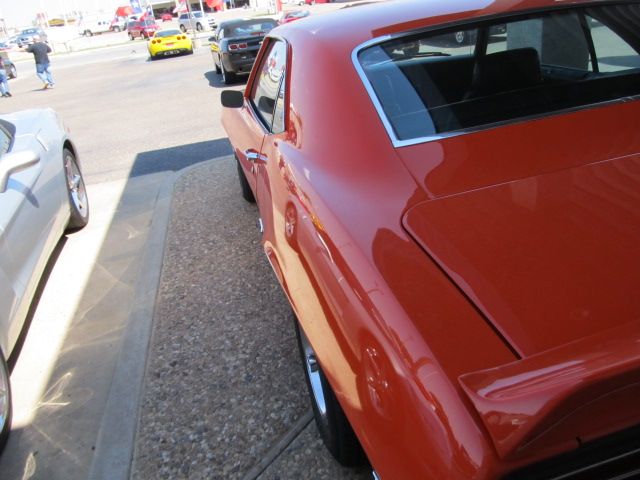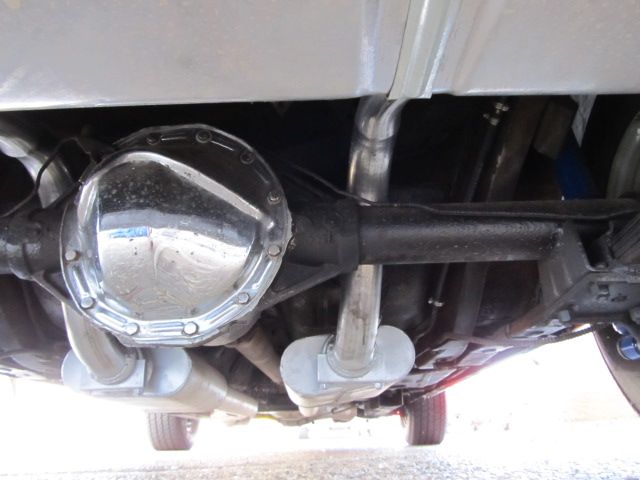 The salesman doesn't really know if it all original, but thinks not. He says it has been improved from stock, whatever that means. It does not have double camel hump heads like my 68 has, but maybe they were just on 327's.
---
2SS/RS, M6, Silver Ice, Black leather, 20" polished wheels
---
Last edited by LS3-2SS; 08-28-2012 at

04:46 PM

.
I'm with bucky on this, I don't think hes too far off of what they can get for the car. "Improved from stock" could mean anything from the headers, MSD ignition, and chrome do dads, like it has, to engine swaps etc. The X11 confirms the SS designation which IIRC earned it the 12 bolt (seen in the pic) and front disc brakes. Everything else on the car looks real clean.
---
2000 Red 1SC Z28 A4 - dead for now
2005 Black GTO M6 6.0 - Split daily driver
1987 Silver Fiero GT - Split daily driver
I'm sure the owner has a spec sheet on it. I know this thing isn't stock engine wise, it sounds sooo goood!
---
2SS/RS, M6, Silver Ice, Black leather, 20" polished wheels