Help me!
---
My rims look less than satisfactory, and I see RS's with 150k plus miles with the same 16" alloys and centercaps that are mint. Where are people getting them redone? Mine look like ****. Help?
Here's one of the rims on my car.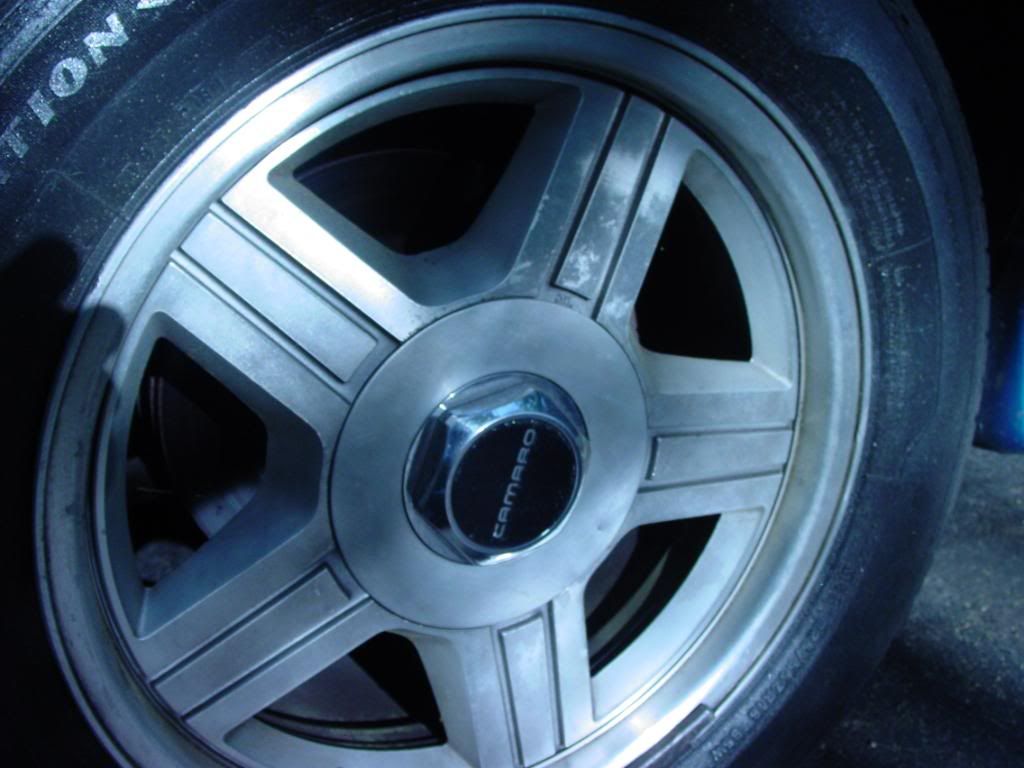 This is what they looked like new (except mine weren't red)... look how shiny
Here's a good example...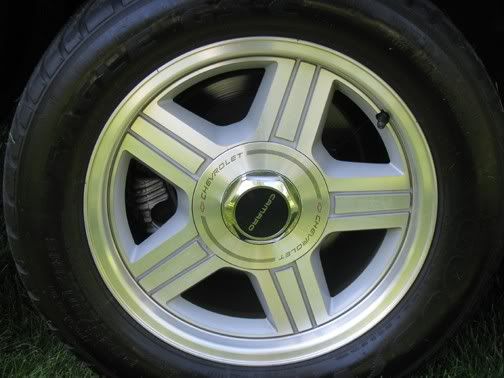 So guys, I need help. Anyone know how I can refinish my rims to look beautiful again?
---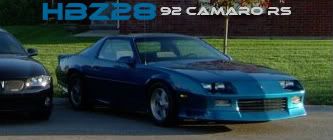 Join Date: May 2009
Posts: 25
im not sure of any by you. i just know of some on long island here in NY. but i would reccomend if you get the rims redone get either a polished lip or chrome the whole rim. i bought a set of chrome and they look amazing. best of luck. i would ask your mechanic for good references or anyone you know that cares a lot about cars. It might even be cheaper to find a nice set on ebay, so check hat out as well.
heres what it looks like with the chrome rims: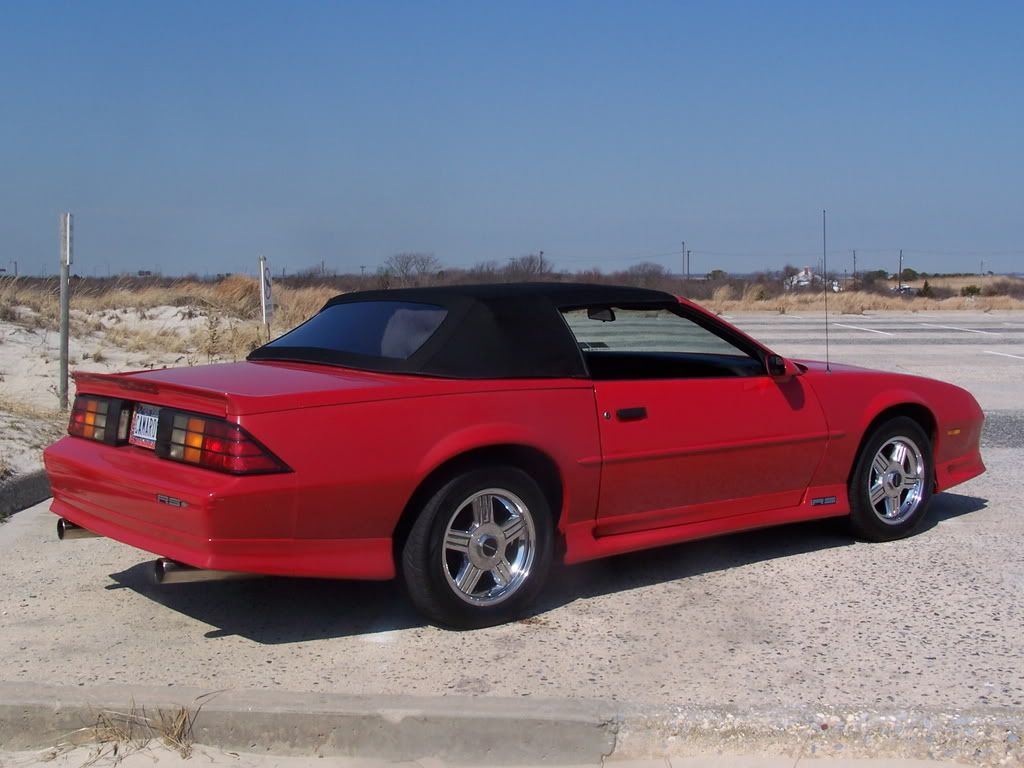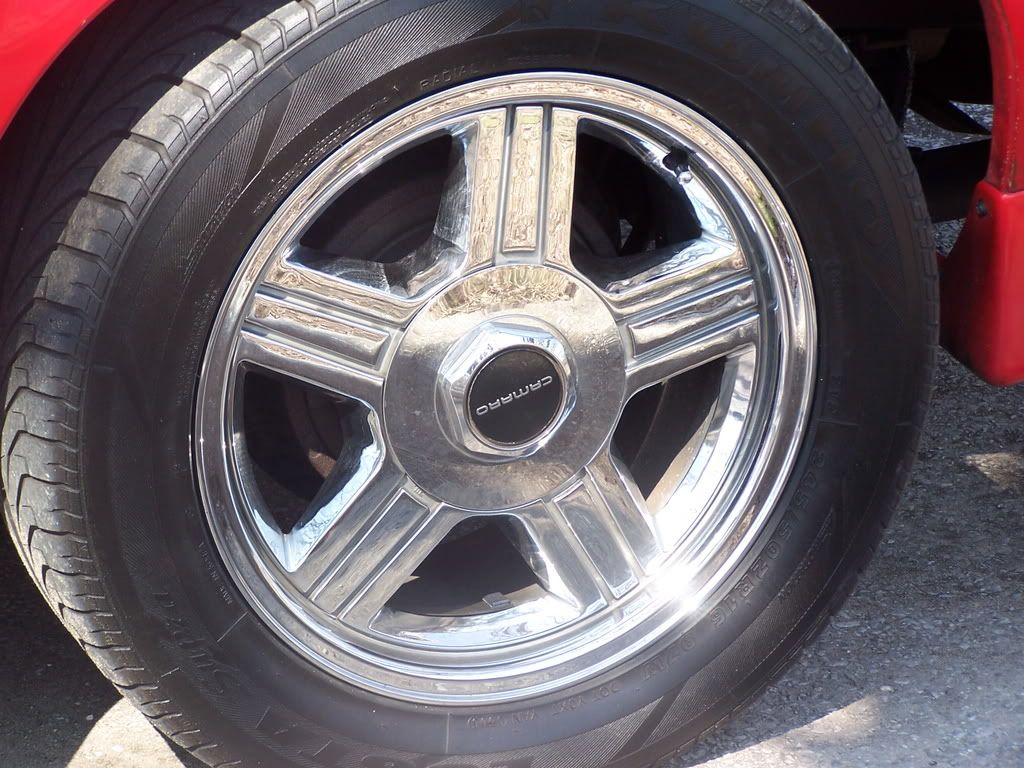 If they are like most alloys they are clear coated and you can strip it off and either polish them yourself or just leave the machined look. they will however require constant cleaning afterward.
---
2000 Red 1SC Z28 A4 - dead for now
2005 Black GTO M6 6.0 - Split daily driver
1987 Silver Fiero GT - Split daily driver
Senior Member
Join Date: Sep 2007
Location: Canton Mi.
Posts: 523
after striping the clear coat you can use jewlers buffing rouge to polish them your self .if you dont want the brushed look you can use 1200 then 1600 then 1800 then 2000 ultra fine grit wetsand paper (keep it wet) then use a buffer to polish out the fine scratches with 3m fill n glaze (pink glaze ) then polish to a luster by hand with mothers.

i used this method on my aluminum valve covers and my alternator,itll look sweet when finished (but not like chrome it'll be better) and people will respect the amount of work you did to get them that way.

you will get blackend by the oxidation from this ,but its worth it
---
just another guy dreaming of owning a 09 camaro
WWW.MYSPACE.COM/BDCNDE