91-92 Camaro QTR plastic inside interior needed
---
Hello, need left and right interior plastic in light grey, with roller style holes and disk for the rollers, need the 4 screws for disk too please. craig 612-803-4918, I am in Minneapolis MN thx
Quote:
Hello, need left and right interior plastic in light grey, with roller style holes and disk for the rollers, need the 4 screws for disk too please. craig 612-803-4918, I am in Minneapolis MN thx
have you tried ebay, craigslist, and hawksthirdgenparts?
---
~Travis~
90 RS-383HSR, T56, NX wet kit
01 LB7 Chevy 2500 4x4. Programmer, 3" lift on 35s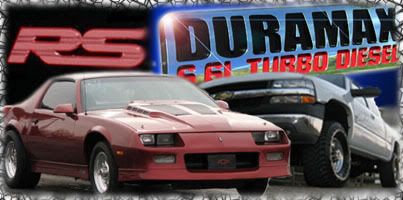 I have all of that... sitting in my garage... make me a really good offer and it's yours because I was planning on painting it red. Maybe I'll just buy red parts.
---