OMG instant boner...

but for $30k I'd buy a classic first.
That place has a bunch of mint Camaros, especially third gens.
Best of Show has TONS a very nice cars, but they are ridiculously expensive.
---
Daily Driver, 13', LFX, 6L50, 1LT, Summit White (GAZ) Camaro,
[email protected]
Weekend Racer, 99', LD9/LG0/W41, 4T40E, Aquamarine Z24, Rebuild/upgrade In-Process, 13s here I come
Quote:
I'm amazed how clean and well maintained this car looks!
$30,000 is too much for me, even if it is rare car
http://cgi.ebay.com/ebaymotors/Rare-...item3a59ccaa2b
BAD ride for sure. Interesting it spent some time in Clinton Twp (very local to me).
Regarding the damage, this is from the report:
09/03/2008
WESTERVILLE, OH
ACCIDENT OR VEHICLE DAMAGE REPORTED:
NON-COLLISION
cant believe my interior used to be that color... ewww
---
~Travis~
90 RS-383HSR, T56, NX wet kit
01 LB7 Chevy 2500 4x4. Programmer, 3" lift on 35s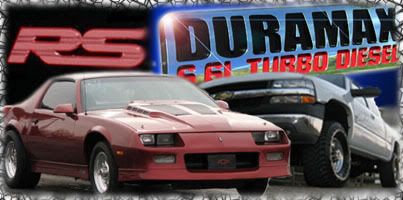 to each his own, I think that interior is effing hot!
Considering the purpose, that's the only one I'd consider. Who would really want a slushbox on a road course?