Red Jewel/Silver/Orange Side by Side @ Vengeance Racing
---
We had our 4th Camaro dropped off yesterday at Vengeance Racing. Unfortunately the Orange 2010 with white stripes has already been delivered. Wish I could have gotten all four in the same pic....
Anyway, here is a shot of our triplets currently in the shop.
From left to right:
Orange 2010 just got our Stage I Performance Package Installed/Tuned prior to this picture. It made 403RWHP without the cold air induction. I will be making a seperate post on that shortly outlining all of the details
The Silver 2010 belongs to a forum member. His car got the Stage II Treatment and is currently making 468RWHP thru a factory airbox. Customer is picking up his baby on August 1st.
The Red Jewel Tint 2010 just arrived yesterday. This will be our first L99 build on the 2010 Camaro. This customer will be with us for a few weeks as his engine is coming OUT and going back in with larger cubes ... Built trans/bolt ons in the works as well. Stay tuned for a nice write up on this one!!!!
---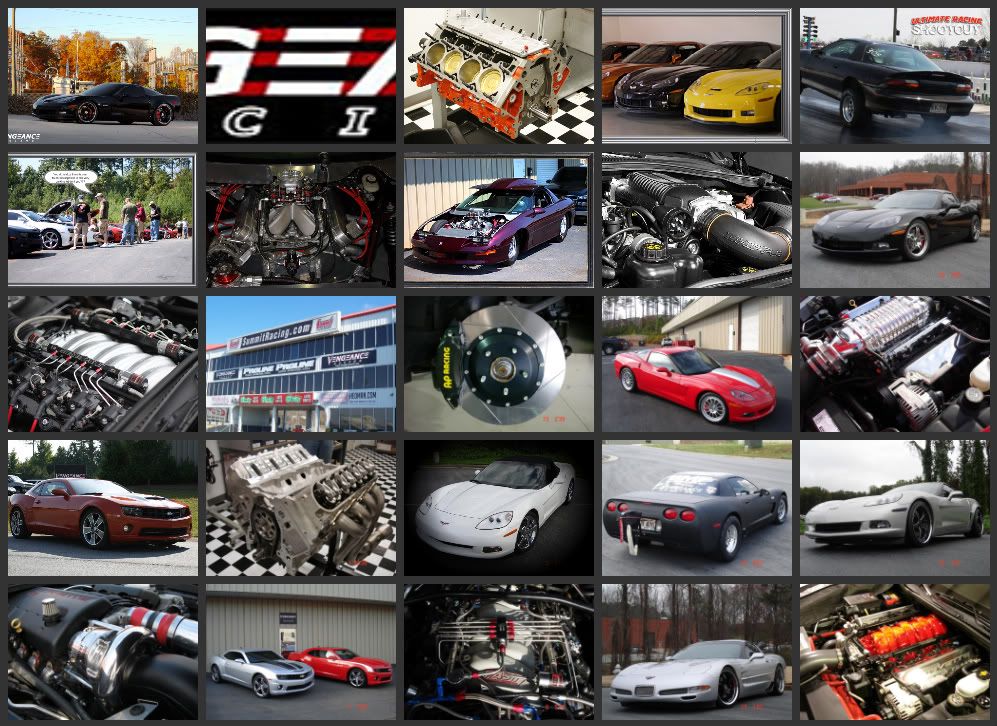 [email protected]


Orders/Tech-678-513-7105
Website-www.VengeanceRD.com
Online Store-www.VengeanceRD.com/Ecart/
Price Matching!!!
Veteran Member
Join Date: Oct 2008
Location: Wetumpka, Alabama
Posts: 8,645
Wow they look so good can't go wrong with any color. Thanks for sharing
---
2014 2LT/RS with spring edition package. Proud Litho Owner #28.