Join Date: Jul 2009
Posts: 7
Got a new Camaro!!!
---
Hey there all, New to the board. Been lurking for a while.

So I had been interested in a new camaro for quite some time as i'm sure we all have been. Beent o dealerships, online inquiries etc... stopped looking about 2 months ago. I didn't order one as I am VERY bad at waiting, i am an impulse buyer and HATE waiting. Also for personal reasons the timing was just not right.

Yesterday i'm at work sitting at my desk and get a call from a local Chevy Dealership that is calling saying that they know I had some interest in Camaros a few months back. The sales rep tell me they have a car on hand that the buyer just backed out of the deal and they are calling interested parties asking if anyone is interested.

I picked up my new Camaro 6 hours later.

That's right, I picked up my Black 1SS with orange racing stripes, Automatic, & Moon roof, last night about 6:30pm. I LOVE IT!!!

This car is amazing. I am happier then a kid on Christmas morning...

anyway, just wanted to say hi and introduce myself...

Gromet
Congrats and welcome to the site
Welcome from NY...good luck with your new ride.
---
2010-2SS/RS/LS3/IBM/RP6:
ECS-Paxton Supercharger / American Racing Headers & Exhaust / PFADT Suspension / DSS 9" 4.10 Rear / FOR SALE!
Quote:
Powerfreak is the only one who actually understood anything.
Join Date: Jul 2009
Posts: 14
Welcome! And that was probably a good call- I went the other route and ordered...
I'm about to go crazy waiting!
Did you pay sticker or did you have to pay for a dealer "upcharge"?
---
2010 RY 2SS 6M
Hey Congrats from a fellow impulse buyer!! You'll love your new machine! Welcome from the coal regions of PA!
---
Rodney Updegrave
2011 Chrysler 300C, 1954 Cadillac Coupe De Ville,1949 Pontiac Woodie Wagon,1972 VW Beetle Roadster, 2004 Baja 25 Outlaw
www.fquick.com/rodster56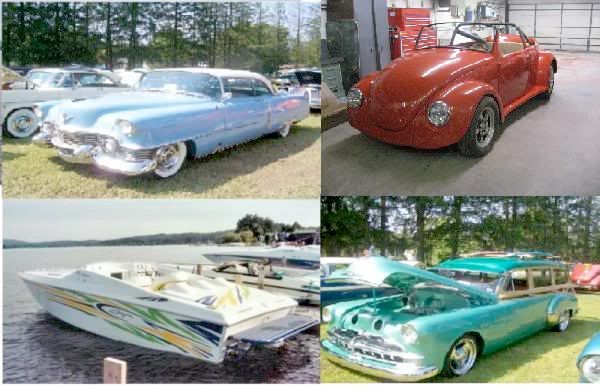 Cograts on the new Camaro! I was the same way you were. Didn't want to wait, so I jumped when my 1SS hit the lot.
Member
Join Date: Oct 2008
Posts: 139
Congratulations on your new ride. NOW POST SOME PICS!!!!!
---
Current Rides
2010 Camaro 2SS/RS
2004 GMC Sierra Z71 regular cab short bed. 5.3 V8
Past Rides
1991 Lumina Euro Coupe, 1994 Lumina Z34, 1997 Buick LeSabre, 2001 Camaro SS, 2006 Monte Carlo SS
Join Date: Jul 2009
Posts: 7
I will take and post some pics when the weather clears, it's been ****t in NY today...

Gromet
Veteran Member
Join Date: Oct 2008
Location: Wetumpka, Alabama
Posts: 8,645
Hello and welcome from Alabama congrats on your new Camaro
---
2014 2LT/RS with spring edition package. Proud Litho Owner #28.