Join Date: Apr 2009
Posts: 4
When will we see camaros selling at normal prices
---
Hi,

I was wondering if you guys and girls have any idea when it will be easier to find camaros selling for at most window sticker price. I called my local dealerships since they have camaros but all of them are asking 5,000 over sticker price for "market conditions"....and since I don't have a money tree I will have to pass.

If anyone knows a dealer in the south florida area selling a LT with RS package at sticker price, and that will honor the college grad discount please let me know. Is this good for business to have vehicles parked in a lot hoping someone will be stupid enough to pay the mark-up. For example, kendall chevrolet has about 10 camaros both v6 and V8 just parked there with 5,000 and 10,000 mark up respectively.

Luisn17
No, you shouldn't have to pay over MSRP...send Eric a PM (user name here is "Classic Chevrolet") He's a salesman in TX, but they have a dealership in FL as well...maybe he can put you in touch with someone there.
I would think by the end of the year, the markup's should chill out...but high demand for the Camaro is a good thing otherwise.
---
2010-2SS/RS/LS3/IBM/RP6:
ECS-Paxton Supercharger / American Racing Headers & Exhaust / PFADT Suspension / DSS 9" 4.10 Rear / FOR SALE!
Quote:
Powerfreak is the only one who actually understood anything.
Junior Member
Join Date: Jun 2009
Posts: 37
All the dealers around me are selling them at MSRP. We got ours at MSRP
---
You can buy at MSRP. Now that MSRP will be different from state to state. Dude, make an offer at MSRP, then wait for the phone call. They will want to sell these awesome cars, so they can get more of them!
www.camaroscotty.com
Join Date: Jan 2008
Location: www.heiserchevroletcadillac.com
Posts: 5,298
We've been normal for a long time, and honoring the discounts. A few more months everyone will be selling for around invoice.
And I've got one of the shortest wait lists on the internet
---
http://www.camaroscotty.com
YAHOO IM:
CamaroScotty /
FACEBOOK:
Camaro Scotty
Join Date: Aug 2009
Posts: 37
I got mine at MSRP. However, a dealer i talked to said they were selling some at 4500 over Sticker on ebay
I bought mine for sticker...
---
Rally Yellow 2SS/RS
Fifty years from now, when you're looking back at your life, don't you want to be able to say you had the guts to get in the car?
Join Date: Jun 2009
Posts: 31
Welcome, I'm in south Florida as well. I ordered mine at sticker at the Green Acers dealership off Lake Worth Rd in Palm Beach County. They don't have any on the lot, and its quite a drive from Kendell but you won't have to pay those crazy prices.
Ahhh Great, here goes another MSRP forum again!!!!
---
Rodney Updegrave
2011 Chrysler 300C, 1954 Cadillac Coupe De Ville,1949 Pontiac Woodie Wagon,1972 VW Beetle Roadster, 2004 Baja 25 Outlaw
www.fquick.com/rodster56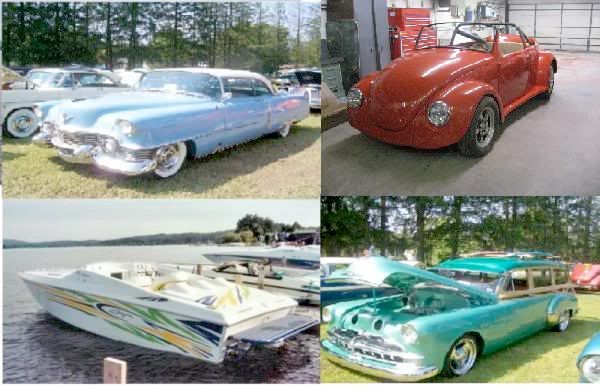 There's no reason you should pay over MSRP. There are many dealers out there if you're willing to travel.