My Turn To Gloat A Little
---
Here's a few pics of mine from the day I picked it up. Weather sucked, so they aren't as good as they could be. Planning to clean and shine it up on Saturday. Thanks to Eric and everyone at Classic Chevy Grapevine for making things easy!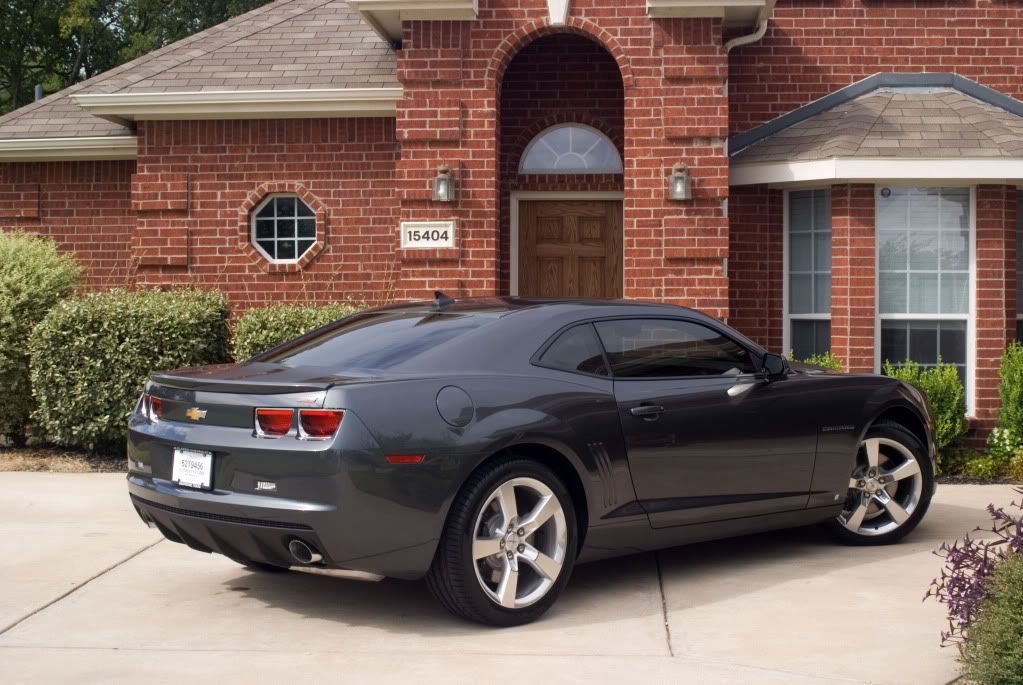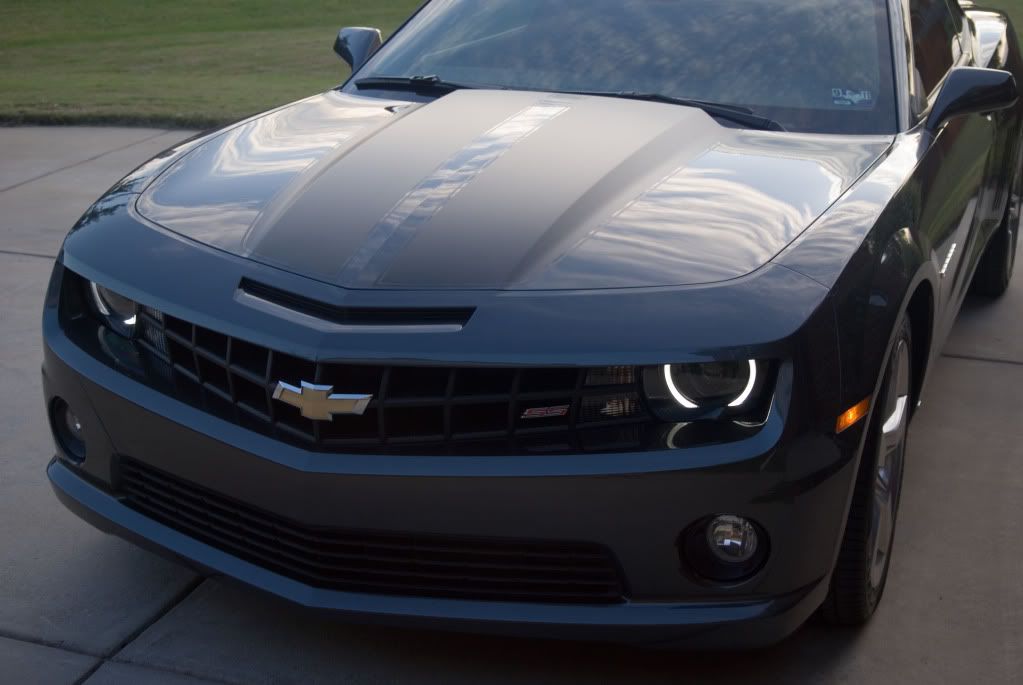 ---
Delivered 9/22/09:
2SS/RS, CGM, Black Rally Stripes, 6m, LS3, R6P,Q9J Wheels
Light travels faster than sound. That's why some people appear bright until you hear them speak.
--Larry The Cable Guy
Congrats man another one on the road!
Enjoy it
---
IBM 2SS/RS, M6, Blk Leather...
CAI, ARH Headers, Flowmasters, Diablosport tuned, Barton short-throw
Ordered 3/19 Delivered 8/12 VIN# 21970
94' Z28 sold 12/14/09
Veteran Member
Join Date: Oct 2008
Location: Wetumpka, Alabama
Posts: 8,645
Congrats that looks awesome and i know you are enjoying ever minute of it.
---
2014 2LT/RS with spring edition package. Proud Litho Owner #28.
wonder how cgm would look with white hockey stripes...
sick car!
---
Oooooh....I like the stripe/car color combination!!!
---
Congrats!! Great color combo
Love the color. Nice subtle stripes too. Congrats!
---
2010 2SS/RS Auto, Sunroof, Engine Cover. Transformer Edition package.
2013 ZL1 ragtop #5478. 1 of 54 CRT M6 'verts.
ModernCamaro.com Founder / Former Camaro Disciple
Join Date: Jan 2006
Location: Chicagoland, IL
Posts: 11,842
Excellent! Congrats!
Enjoying the perma-grin?
don't you love the new car smell?