ModernCamaro.com Sponsor
Join Date: May 2009
Posts: 165
New Vossen Wheels are on! Looks amazing!
---
I am VERY happy how my Vossen wheels turned out. The fitment is dead on and the look is drop dead gorgeous. The ride like stock wheels with 0 issues. They do not stick out at all and have just the right about of bling!
We had a lot of choices but feel we made the right one.
I have a professional photo taker that took photos coming soon.
Close up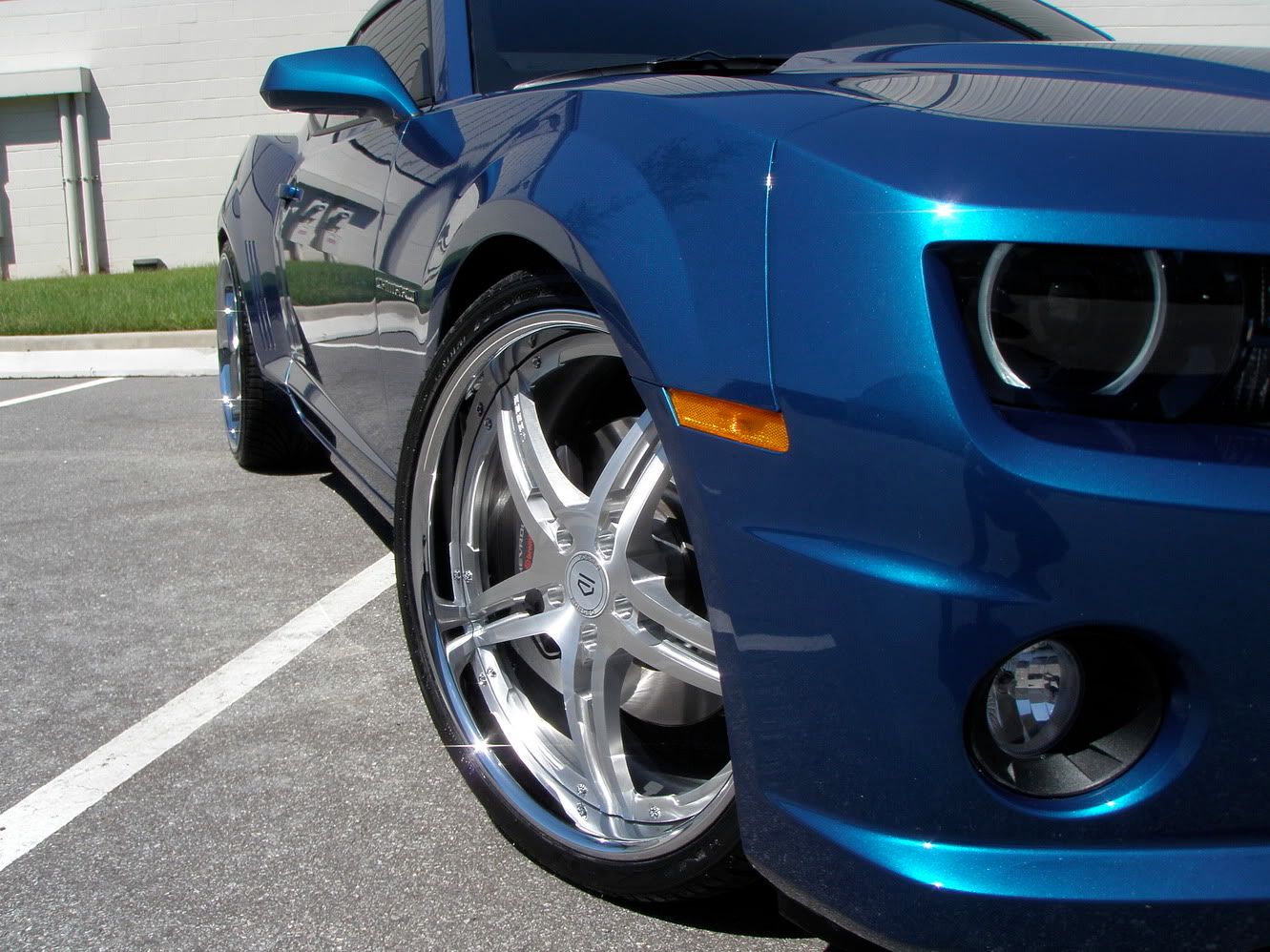 Semi Close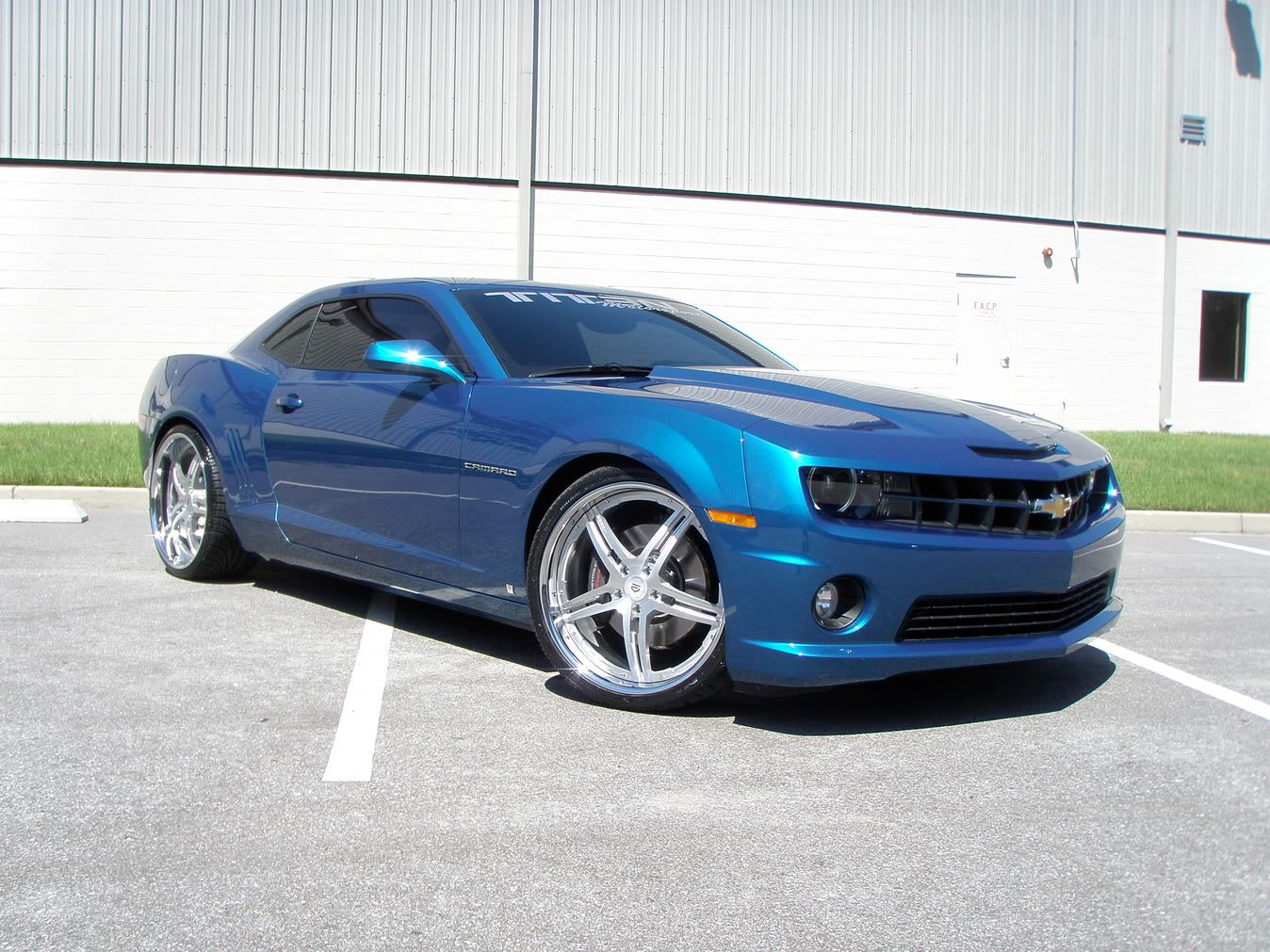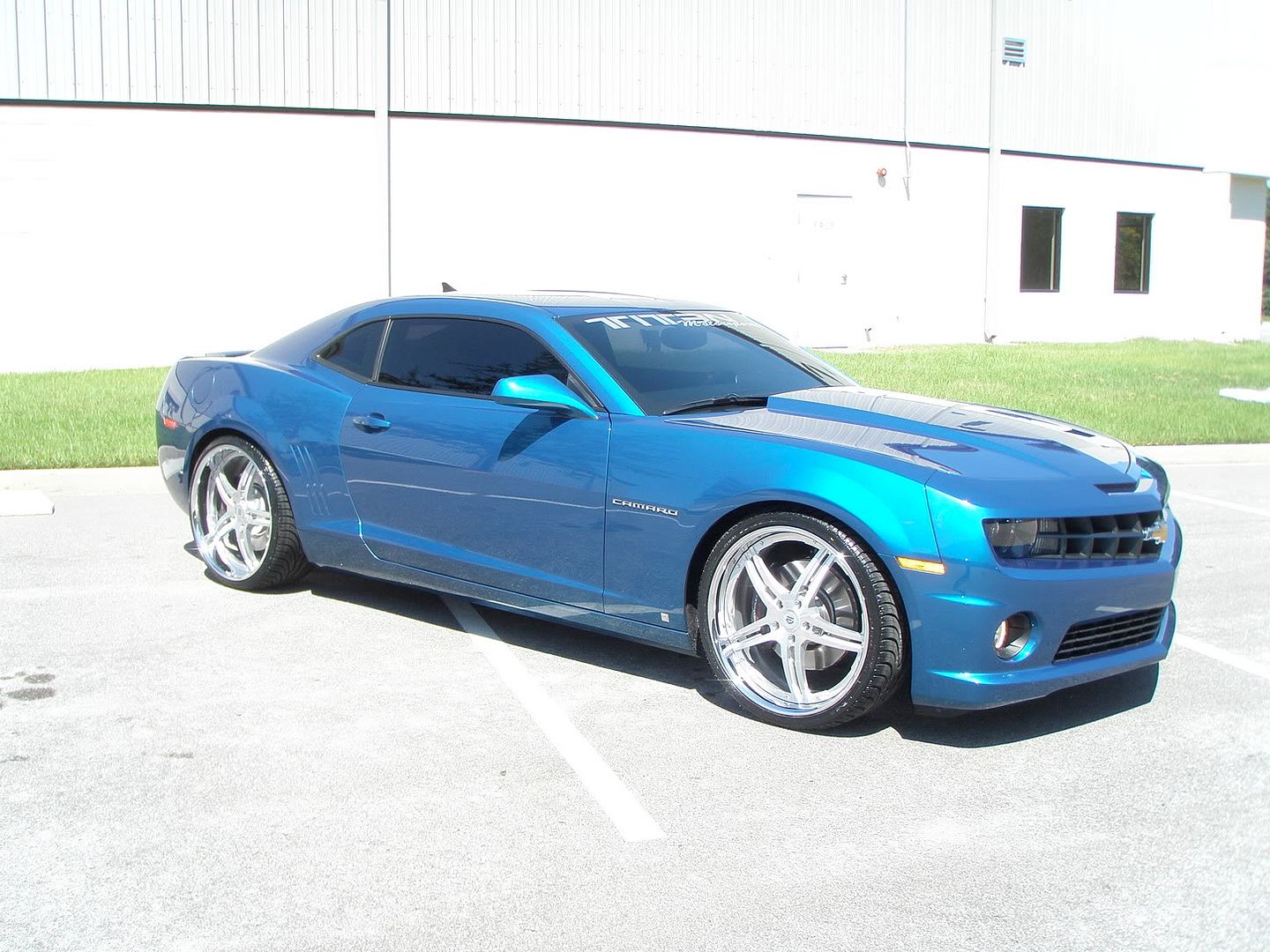 This photo was not altered in anyway (just how bright this car really is)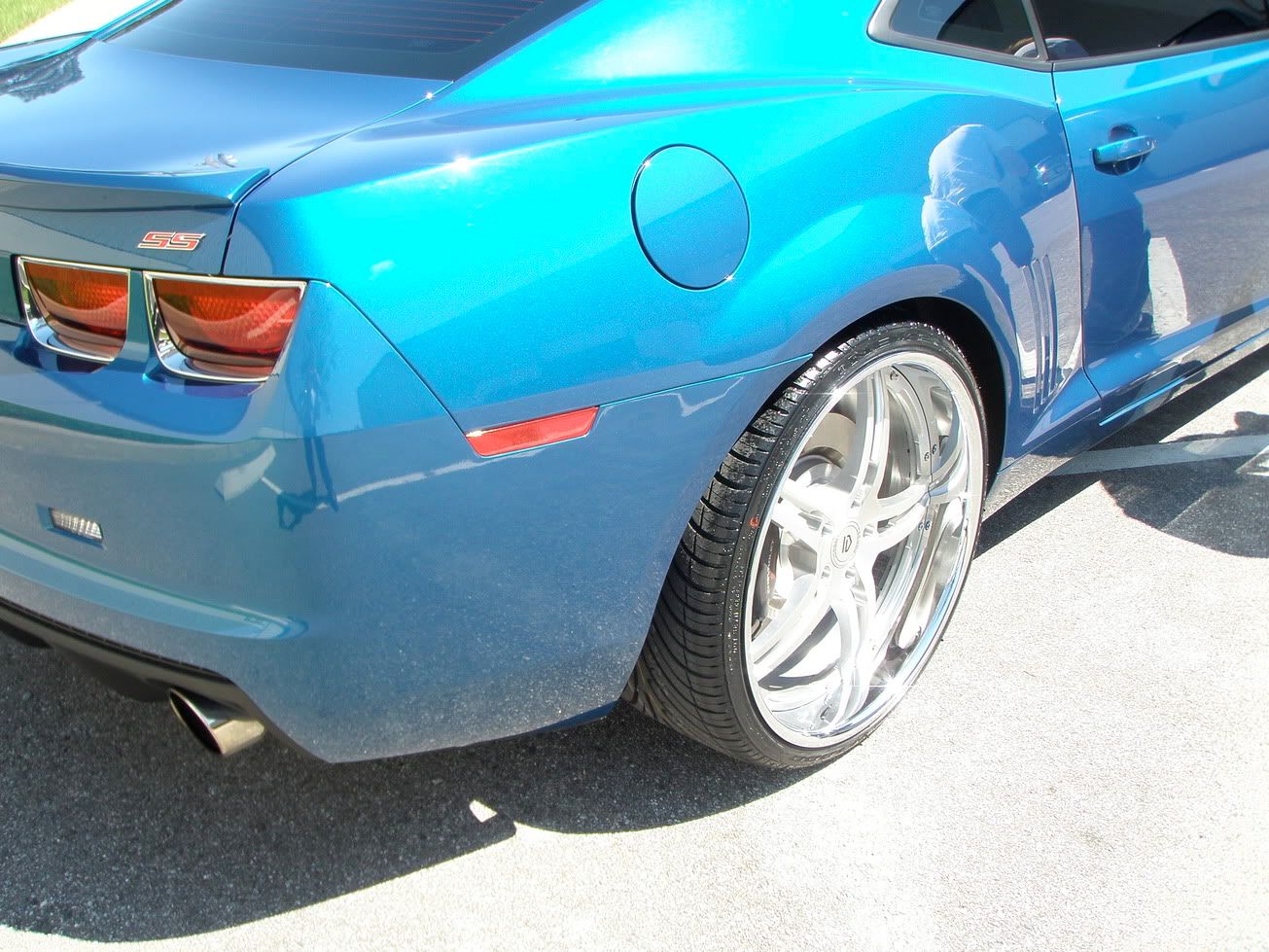 Far away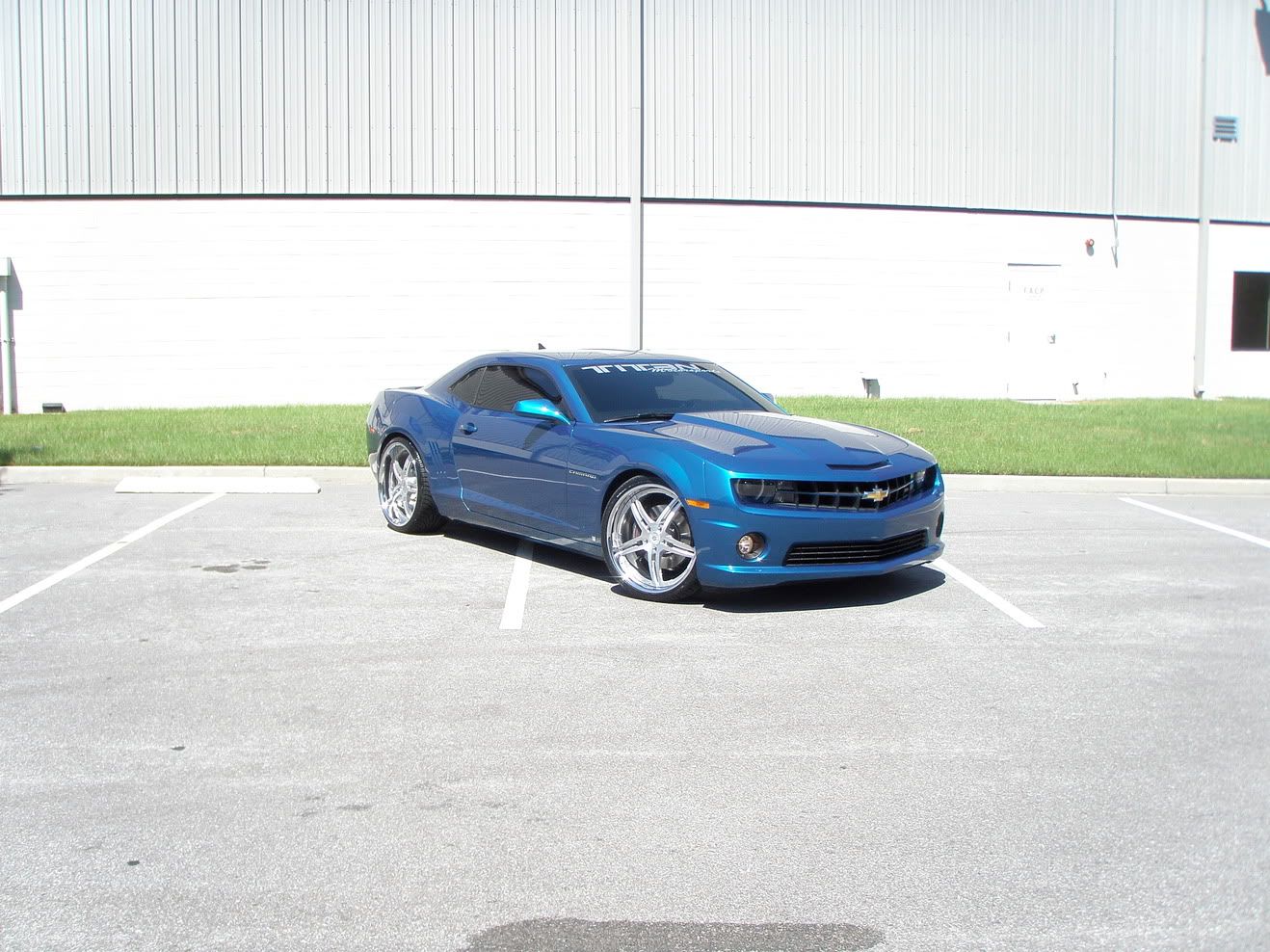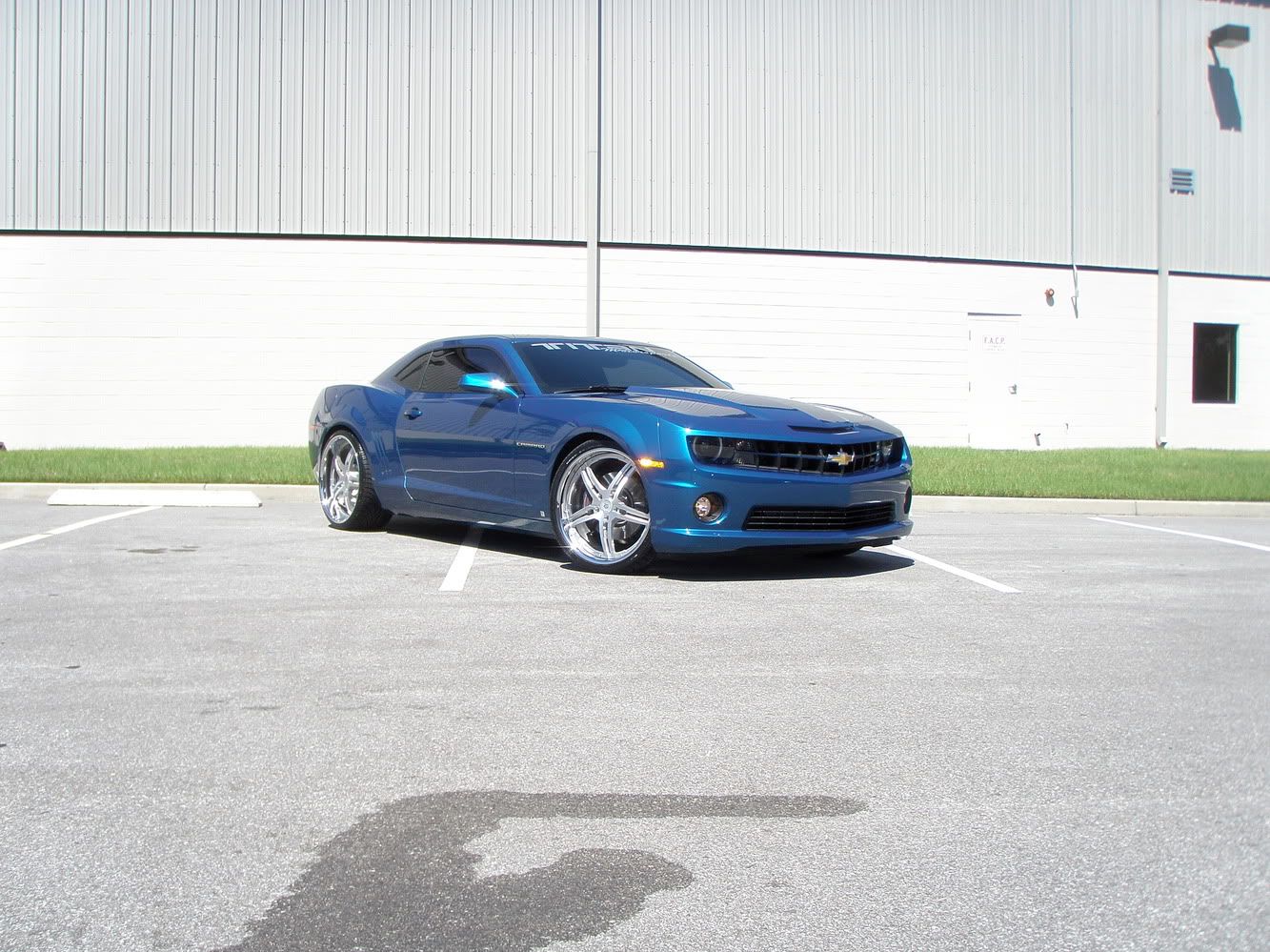 Looks awesome!! Good choice.
Lookin Good
Those 22"? They look quite large.
---
Still legal in 16 states. It's happy. It's fun. It's Happy Fun Car.
Do not taunt Happy Fun Car.
Wow, that does look amazing. Good call on the rims and color. Just missing the white rally stripes.
---
Former F bodies
1979 Girlinetta Auto
1995 Blue A4 Z28
1996 Triple black M6 Z28 Conv
2000 Black M6 T/A
I really like the wheel design, but too big for me, but I do love a Five star.

I would have went a bit wider as it looks like your wheels stick out further than the tires.

It may be just the picture.

Nice choice!
---
2005 CTSV BLACK LS7 Clutch/Flywheel/Slave, Tick Speed Bleeder, Tilton Clutch MC, RevShift Bushings, Domestic V8 Solutions (shifter, 8.8 Diff conversion, srut tower braces, sub-frame connectors), SLP cats, no cags, xpipe, bullet mufflers, Volante, iPod dock, G-force tune; 379hp 381tq.

Killing 5th gens like it is my job.
Senior Member
Join Date: Apr 2008
Location: Jacksonville, NC
Posts: 738
I like the design, but they're a little large for my taste.

Still a great looking car, though.
ModernCamaro.com Founder / Former Camaro Disciple
Join Date: Jan 2006
Location: Chicagoland, IL
Posts: 11,842
Wow, that looks really really good!
ModernCamaro.com Sponsor
Join Date: May 2009
Posts: 165
Thanks for the comments.

I understand everyones point of view. We are starting with 295 on this set and burning it off then on to 305 or 315s.

Size, I think 20s were a little small and wanted to fill the wheel area up. 21s are a good compromise but the cost of the tires it is cheaper to run 22s.
My god those are sick as hell man!
---
Rally Yellow 2SS/RS
Fifty years from now, when you're looking back at your life, don't you want to be able to say you had the guts to get in the car?