Silly Mustang Driver
---
The other day my wife and I were in the new Camaro heading to her parents' home west of Grand Rapids, MI. As I drove through an intersection, I noticed a Mustang with aftermarket wheels waiting to turn the same direction we were going. A few seconds later, I heard the sound of an obviously modified exhaust – my car was vibrating – coming up in the left lane next to us. It was the Mustang. He wanted to race, but I wasn't about to oblige for several reasons:

1-I don't race my cars. Furthermore, getting caught racing on a suburban road can get you more grief than you want.

2-Even at 304 HP my V-6 probably wouldn't match his V-8 anyway.

3-It was a late October morning. The road was still damp from an earlier rain, and there were plenty of fallen leaves on the road. If you haven't experienced it, I can tell you that wet leaves can be very slippery.

4-Even though there were two lanes in each direction plus a center left turn lane, it was just too dangerous.

Well, Mr. Mustang kept trying to bait me on, but I just kept cruising at the speed limit. After about a mile he gave up; but to show off, he gunned the engine and spun his wheels. That's where the "fun" began. He lost control! He was fish tailing all over the place. I stopped several hundred feet behind to stay out of the way. Fortunately, the people in the oncoming lanes were also able to stop or stay far enough away from him. He went across the center left turn lane and ended up facing the opposite direction from where he started in the left-most lane of oncoming traffic. At least he didn't hit anybody.

We can only imagine what his state of mind was after his "ride." Silly Mustang drivers!
Admin/ChevyBlazerRep
Join Date: Oct 2008
Location: Ocean City NJ
Posts: 4,638
Will they ever learn?
Wet leaves on the ground are the worst my street gets covered with them you have to move kind of slowly so you dont spin around if you make a a turn too quickly
---
June 2015 MOTM

"I live my life a quarter mile at a time, For those ten seconds or less, I'm free.
Premium Member
Join Date: Dec 2007
Location: San Diego, CA
Posts: 442
Good for you...using your head instead of the right foot! We can only hope that all of these "mishaps" would end this way.
---
2010 IOM 2SS/RS M6
That's the scary thing about most of the yawhos that want to race, they can't control their cars. Good call at not taking the bait, man.
Way to go! Common sense prevails again, over youthful igorance!
Quote:
We can only imagine what his state of mind was after his "ride." Silly Mustang drivers!
State of mind, His Mind, How about the state of his pants, because he most likely **** his pants after spinning around and facing you a few times....Bet he passed you with his tail between his legs!
---
Rodney Updegrave
2011 Chrysler 300C, 1954 Cadillac Coupe De Ville,1949 Pontiac Woodie Wagon,1972 VW Beetle Roadster, 2004 Baja 25 Outlaw
www.fquick.com/rodster56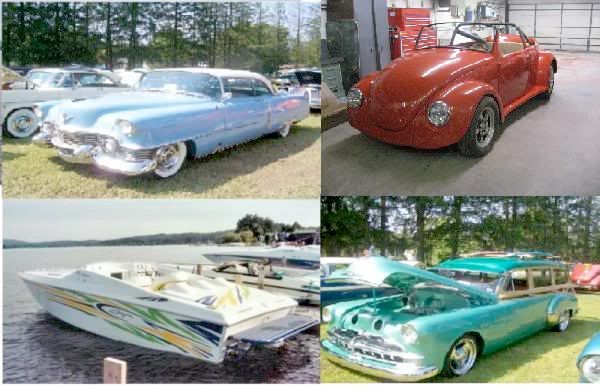 I kind of had the same thoughts relative to the condition of his pants. He did pass me and then turned into a car repair place a ways down the road.

When I told my oldest son about the incident, he was disapointed not to have been there. He thought he might have laughed so hard that it hurt.
lol some people Good Choice a lot out there wouldnt have made that right choice
When I saw the title of this thread I thought of Tim's video when he got his car " Look a Silly Mustang "