Merry Christmas to All and...
---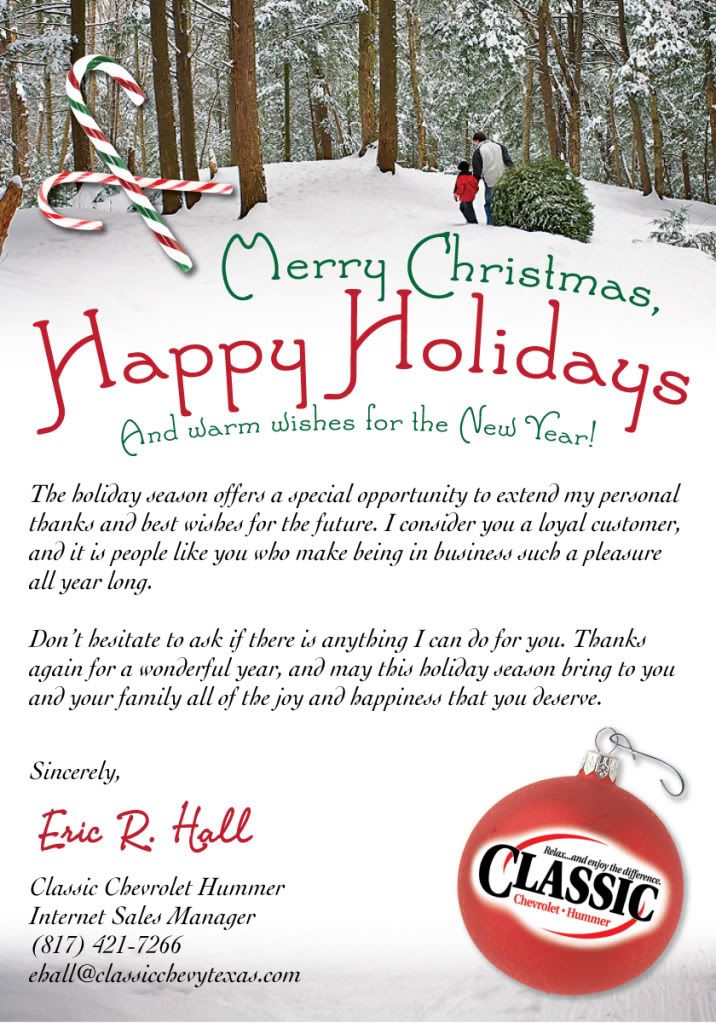 ---
SS-ERIC
Veteran Member
Join Date: Oct 2008
Location: Wetumpka, Alabama
Posts: 8,645
Thank you Eric
Hope you and your family have a very Merry Christmas and a Happy New Year....
---
2014 2LT/RS with spring edition package. Proud Litho Owner #28.
Marry Christmas to you too!
---
2010-2SS/RS/LS3/IBM/RP6:
ECS-Paxton Supercharger / American Racing Headers & Exhaust / PFADT Suspension / DSS 9" 4.10 Rear / FOR SALE!
Quote:
Powerfreak is the only one who actually understood anything.
Merry Christmas Eric, thanks for all you do.
Thanks Eric. Merry Christmas to you and everyone as well.
---
R.I.P. Michael Jackson, King of Pop. You shaped music into everything it has become. Sing for the angels now.
All in all it has been a "GREAT YEAR" for Camaro members across the nation because of people like Eric.
Merry Christmas and Happy new year to all:
---
2010 Camaro's are GM's best idea yet!!!!
2SS/RS Black on Black, M6 Sunroof
2012 Summit White ZL1, M6, Sunroof
"Thank you Champion Chevrolet!!!!" #1588[
MERRY CHRISTMAS to all of y'all and your loved ones.
---
CAMARO savings account started.
Merry Christmas !!!! Im hoping Santa brings me a Cold Air intake and a cat back exhaust but Ill settle for my family and FOOD ! Us ginnys know how to eat, Enjoy your familys everyone God Bless!
---