Junior Member
Join Date: Jan 2010
Posts: 10
RS Package Worth it?
---
Main thing I like is the headlights. Going for the 2SS anyway. Wheels are a little nicer. But $1200.
---
Last edited by Kocomo; 01-17-2010 at

02:05 PM

.
yes, the headlights is the big reason for the $1200, but are worth is IMO. The rims hide the brake dust a little better than the stock SS rims.
---
2010-2SS/RS/LS3/IBM/RP6:
ECS-Paxton Supercharger / American Racing Headers & Exhaust / PFADT Suspension / DSS 9" 4.10 Rear / FOR SALE!
Quote:
Powerfreak is the only one who actually understood anything.
if I could have afforded it I would have ordered the RS package. It didnt make me go any faster so it was off the list. I also knew I was going to black out the front lights so for me it was a moot point. It does look great
---

Veteran Member
Join Date: Oct 2008
Location: Wetumpka, Alabama
Posts: 8,645
I ordered the RS package but somehow got left off but still an awesome Camaro
---
2014 2LT/RS with spring edition package. Proud Litho Owner #28.
I went to the dealership to order a Camaro without the RS package, but as soon as I laid eyes on the silver RS in the showroom, I was sold! The headlights alone are worth it in my opinion, not to mention the different rims too.
---
2010 1LT RS, M6, Silver w/black stripes
My friend and I both have Inferno Orange Camaros, mine is a 2SS,no RS, his is a 1SS,RS, I can tell you his looks so much meaner from the front than mine does, but my interior looks fancier,if you can swing the extra..hands down do the RS package...
---
Rodney Updegrave
2011 Chrysler 300C, 1954 Cadillac Coupe De Ville,1949 Pontiac Woodie Wagon,1972 VW Beetle Roadster, 2004 Baja 25 Outlaw
www.fquick.com/rodster56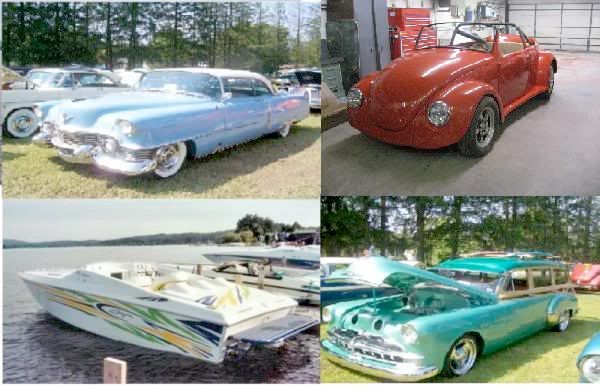 The HID's change the look of the car - IMHO
---
~owned by the best dad ever
I like the non-halo look myself, lol