Cleveland Auto Show experience
---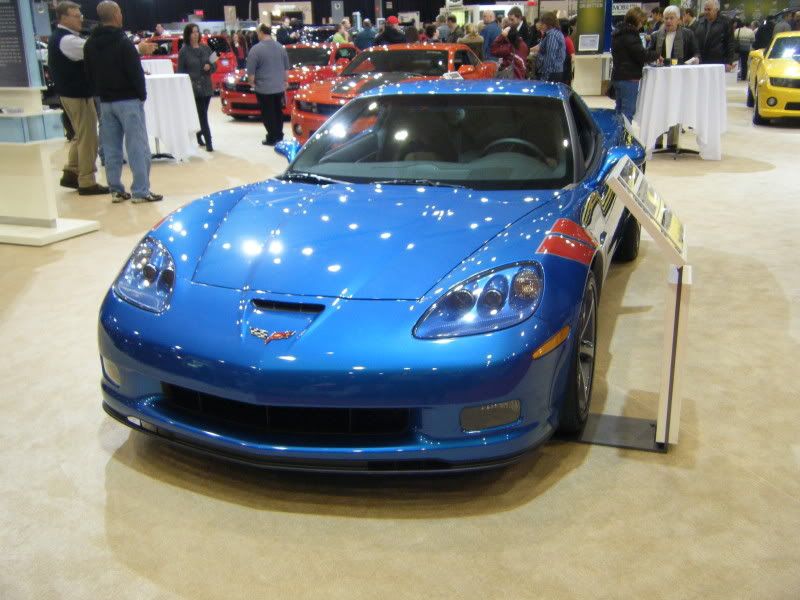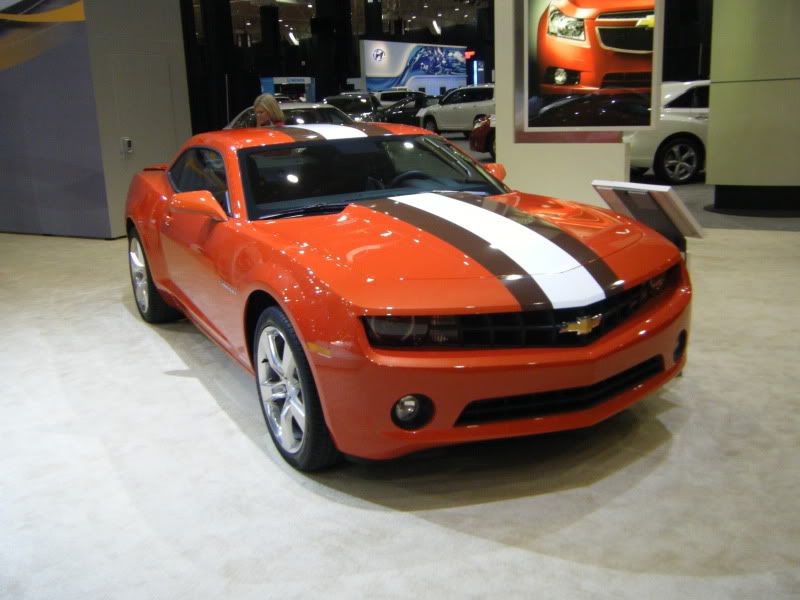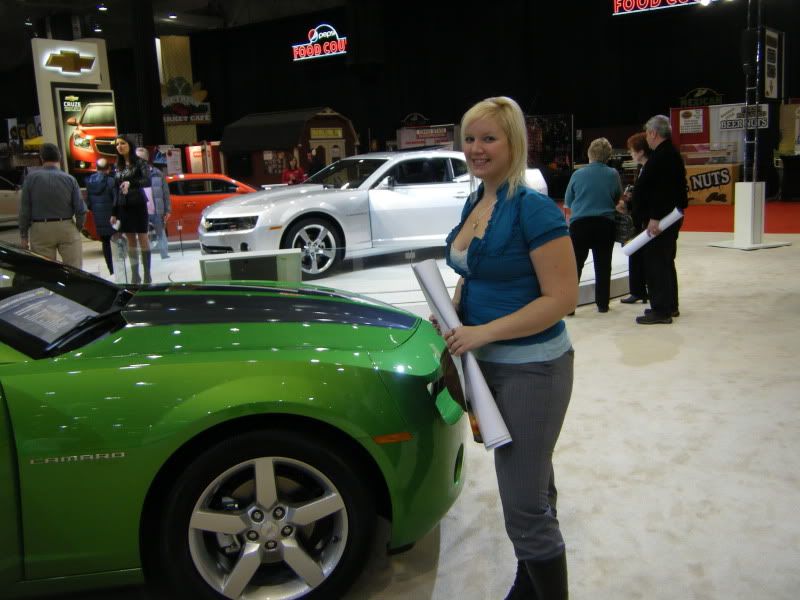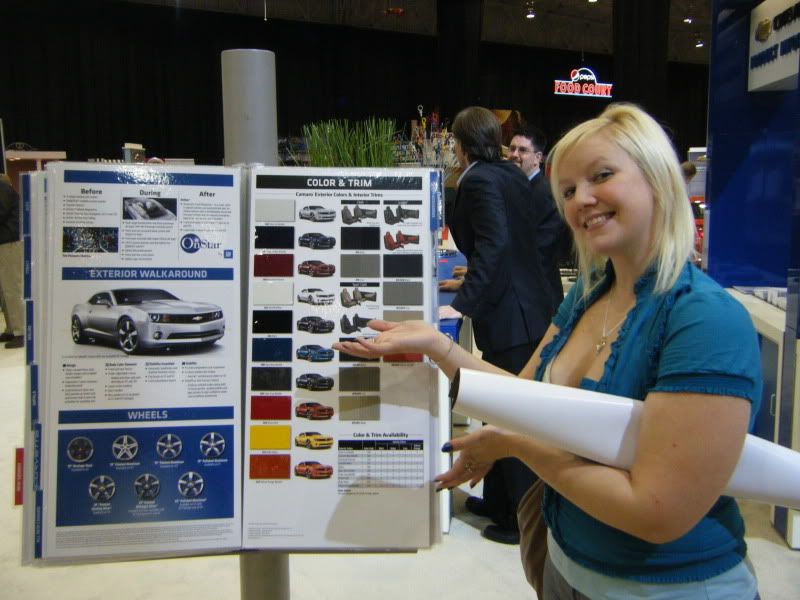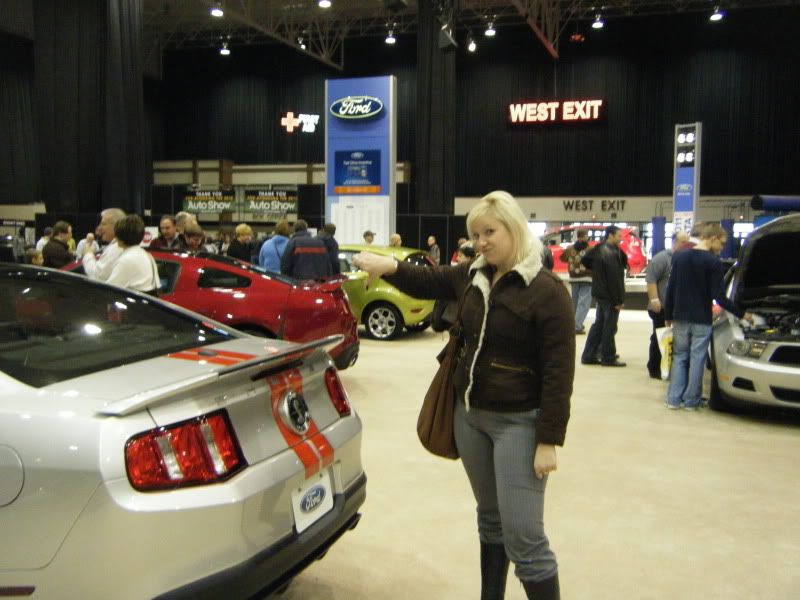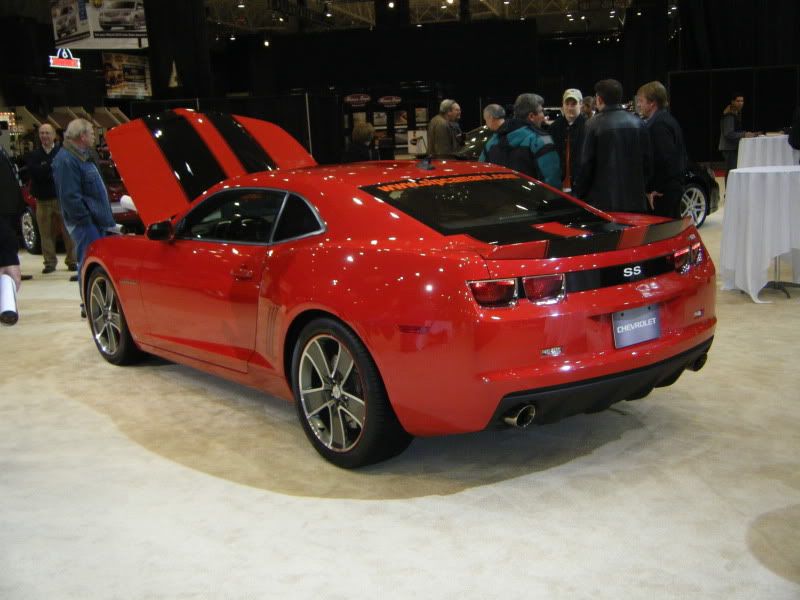 Where is that humping thread???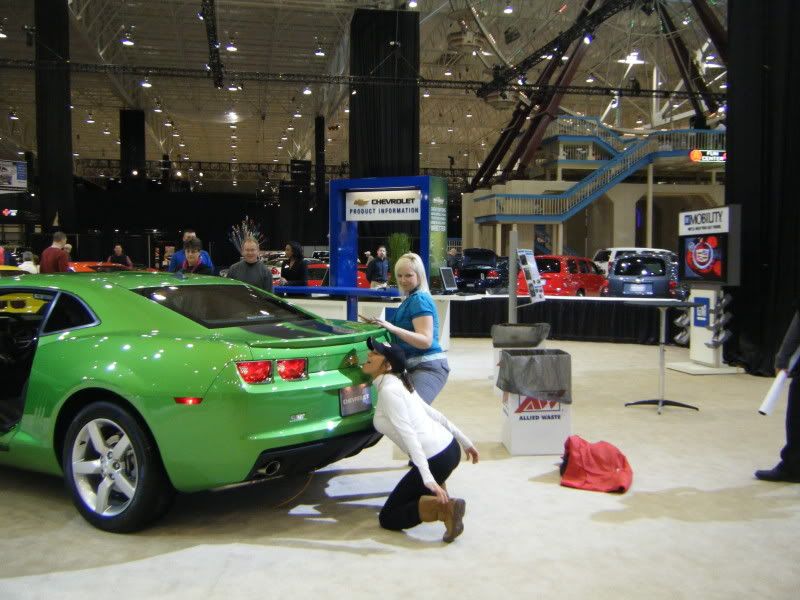 I loved the Chevy test drive where the girls announcing the Camaros called them Mustangs 3 times to my knowledge. FAIL.
I've got the rest on FB. Enjoy! Had a blast today, thank you everyone who made the event possible!!!!!!!!!
---
<3 Mine:2LT IOM CGM rally stripes sunroof <3
---
Last edited by HeatherMarie2LT; 02-27-2010 at

11:12 PM

.
Quote:
And why didn't we road trip to this one Tim?
Sweet pics Heather, you can hump my Camaro any time.
I've been saying I was going to hump the Synergy Green for weeks. No one tried to stop us....muhahhaha LOL
Yeah, you guys should've been there!!!! fail fail fail!
=)I may take you up on that someday LOL
---
<3 Mine:2LT IOM CGM rally stripes sunroof <3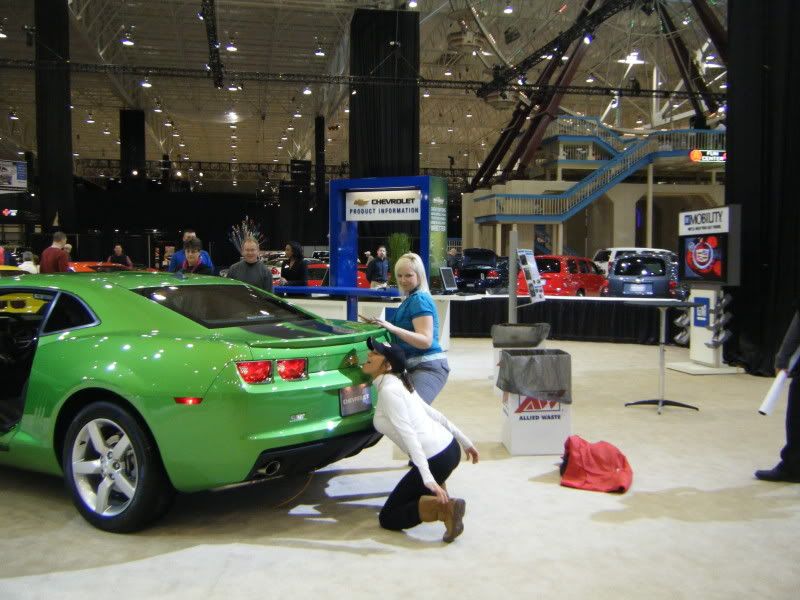 The real question is what was chris thinking when his Gf was licking that bowtie
Dont answer CHRIS if you are like me you will answer
Dam Heather getting a little frisky with that car I see
Dam maybe I should have got Green no one humps my car but then i dont know if i want them to lol
oh, you know exactly what would go on with your cars. I'm not saying anything else lol.
---
<3 Mine:2LT IOM CGM rally stripes sunroof <3
Well mine dont have Bowtie's to Lick I dont think anyone wants to lick my SS that would just be nasty lmao
Thats one way to keep someone off your car
looks like yall had fun
---
Last edited by Jekyll-N-Hyde; 02-27-2010 at

11:37 PM

.
ModernCamaro.com Founder / Former Camaro Disciple
Join Date: Jan 2006
Location: Chicagoland, IL
Posts: 11,842
We have evidence of Camaro humping, finally!
Yeah seriously Dan, I felt weird not going to an auto show this weekend lol.
I take it the Camaro didn't get to have fun in that snow covered parking lot(s). <_<
6AM.. coffee.. empty icy parking lot.
4wd off..
Boo to the Synergy they brought, auto.. the one in my avatar was a stick and was green stitch-o-rama. As for the ride and drive; I probably finished that before the 'Mustang incident' occurred. Funny thing is that they travel the circuit and work for GM; one of the guys handling the booth didn't even know what powered the 'electric Equinox' and stated that the V6 got 360hp.
I also got yelled at for turning the T/C off at the launch/brake station.
"There's not enough traction on the floor to do that.."
"That was the point.."
Also, did anyone that went notice the paint flaking off the Browns Camaro around the right hand parking lamp?
---
Support MC.com peoples.. $9 bucks. Timmy needs to get that wheelchair into the 10s!
2000
Maple Red Metallic
Pontiac Firebird Trans Am.
Stock:
303 RWHP / 318.5 RWTQ
1320:
14.29 @ 120.33mph
---
Last edited by Zabo; 02-28-2010 at

03:28 AM

.
Veteran Member
Join Date: Oct 2008
Location: Wetumpka, Alabama
Posts: 8,645
Nice pictures Heather you look like a natural
---
2014 2LT/RS with spring edition package. Proud Litho Owner #28.
Had there been a pole nearby...

What's really going to be funny is years from now...."Wow, Grandma, you did THAT?"

Pretty funny, nonetheless!
---
2010 2SS/RS Auto, Sunroof, Engine Cover. Transformer Edition package.
2013 ZL1 ragtop #5478. 1 of 54 CRT M6 'verts.