Something cool I just noticed on this pre-production '10 SS.
---
One of our GM reps brought this car by the dealership early last year. I don't remember the number but it was a pre production car that had some cool things that never made it to production.
I just noticed this. It was a few months from time I sat in this car until I sat in a production version so it never clicked. I was going through these pics and noticed this. I kinda like it.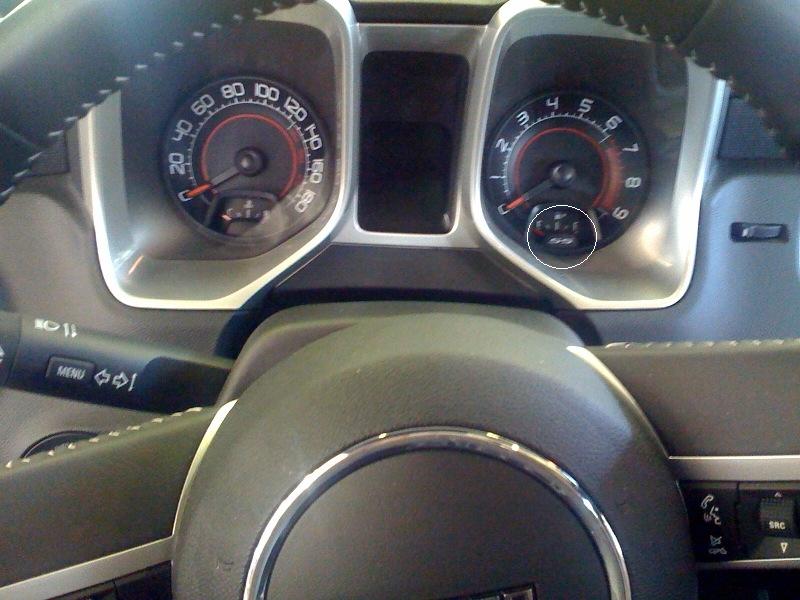 This car was a 2SS but it didn't have the gray painted door panels and dash trim. It had 1SS trim with leather seating.
---
yea i noticed that when i took delivery.
i threw a fit at the salesman cuz i thought they gave me a non-SS guage cluster.
he said, that's the way all of them come, and i got on my phone and showed him a picture of the SS in the guage cluster from chevy's website.
i didn't get my SS guage cluster!
direct from GM's website:
---
April 2010 Member/Car of the Month

Gone but not Forgotten!
---
Last edited by RedJewel2SS; 06-17-2010 at

02:22 PM

.
look at the sun visors. do they have the warning stickers on them?

there is a pic on chevy website without them.
---
April 2010 Member/Car of the Month

Gone but not Forgotten!
it looks good i wonder if there some kind of after market one
---
Oh man that's cool...I wish they came like that lol
---
Rally Yellow 2SS/RS
Fifty years from now, when you're looking back at your life, don't you want to be able to say you had the guts to get in the car?