Sarah has a new little sister!
---
Wife and I took the Camaro (Sarah) to see her baby sister (Mary) get born in Bowling Green, KY. 1,100 miles each way from NH. Got 25.5 going and 25.7 coming back. VERY happy with mileage and LOVED Power available in the Mountains of KY and WV.
Here are the two "kids" back home in NH. Sarah (Camaro) and Mary (Vette)
Ron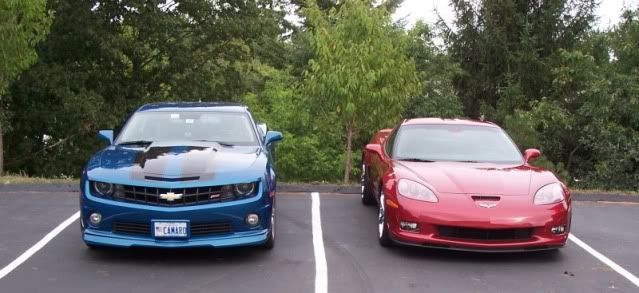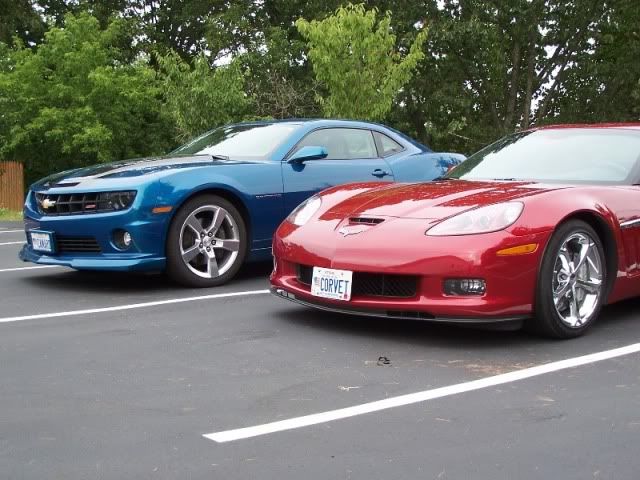 Congrats!
Very nice set of rides. My wife wants a Vette also. I told her when a couple more kids leave the nest.
---
Texas Speed 1 7/8 LT Headers, Texas Speed High Flow Cats, Magnaflow 3 inch Cat Back Exhaust, SNL V2 Comp CAM, Texas Speed Underdrive Pully, G5CR CAI, Hurst Short Throw Shifter, JetFlo Mass Air Sensor
My car is exactly that; No one has to like it but me!
Veteran Member
Join Date: Oct 2008
Location: Wetumpka, Alabama
Posts: 8,645
Very nice and very cute
---
2014 2LT/RS with spring edition package. Proud Litho Owner #28.
Very Nice
---
Black 2SS/RS 6M
ordered 5-23-09 : 3000 9-4-09: TPW-9-28-09 : VIN# 10-6-09 :
Received 10-28-09 Perma Grin since