Rogue found a friend
---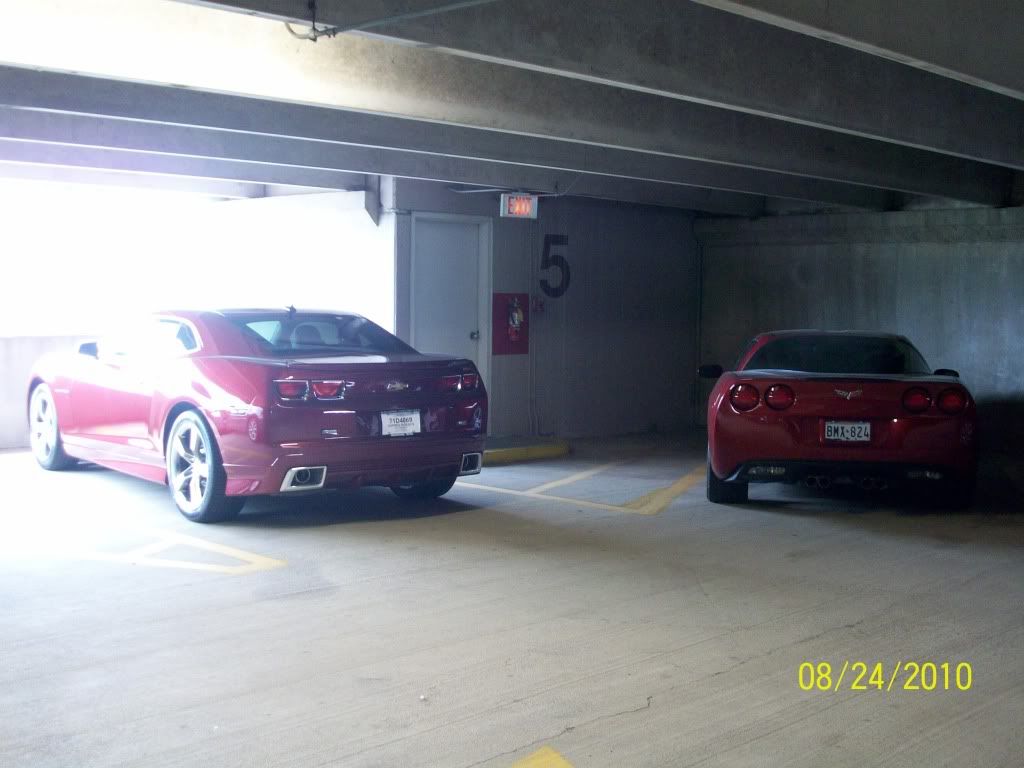 We ended up driving in the parking garage in front of the Corvette. Of course we were both headed to the cool corner where dings are held to a minimum. It was pretty cool two women parking the two coolest cars next to each other and walking in to work.
---
Power without control is useless.
Very Nice!!!
---
SS-ERIC
that's awsome!!!!
---
welcome to alberta we eat cow, drill oil and rope calves
wants to push you down a flight of stairs to see if you are like a slinky or if you bounce like a ball... either way, I am quite sure I will be amused
Veteran Member
Join Date: Oct 2008
Location: Wetumpka, Alabama
Posts: 8,645
Sweeeeeeeeeeeeet
---
2014 2LT/RS with spring edition package. Proud Litho Owner #28.