Junior Member
Join Date: Jul 2010
Posts: 72
REDEFINED & REFINISHED CARBON FIBER SHIFT KNOB
---
Hello Everyone,
We are pleased to introduce one of our latest creations, the all new Camaro Carbon Fiber Manual Shift Knob! Improve the overall look of your interior by upgrading to this shift knob. This shift knob was handcrafted with real carbon fiber to incorporate the latest style but yet that ergonomic design. Keep in mind that we carry a wide selection of colors and that all our parts carry a LIFETIME WARRANTY.
THE CARBON FIBER SPECIALISTS
Innovation, Quality & Customer Satisfaction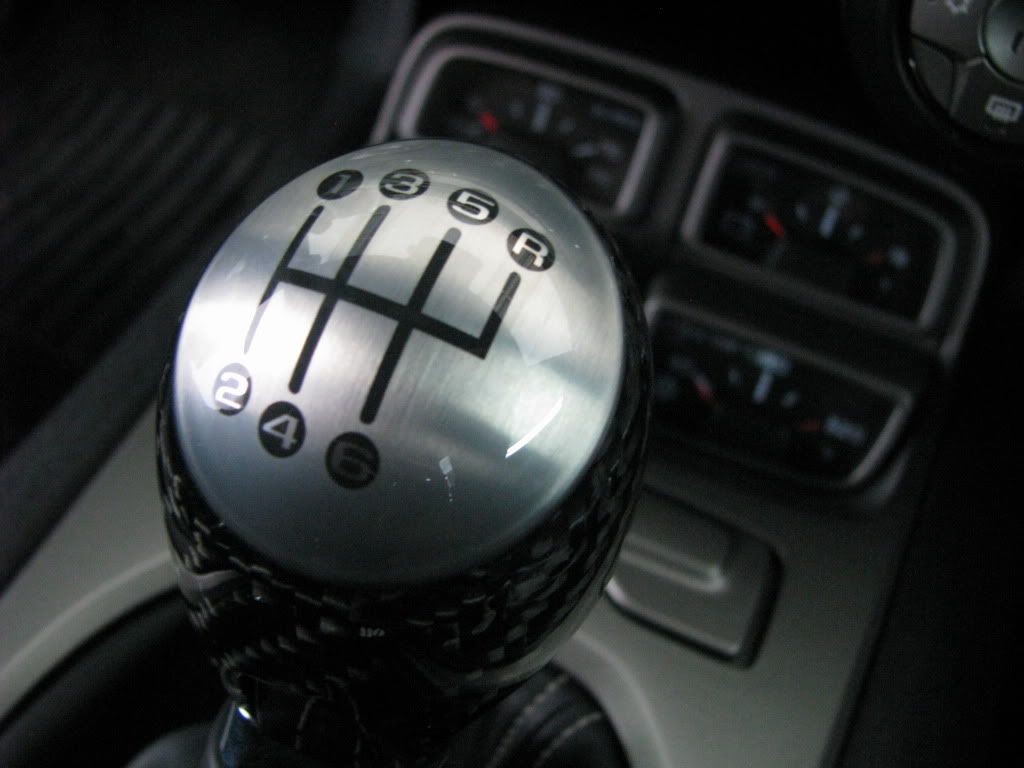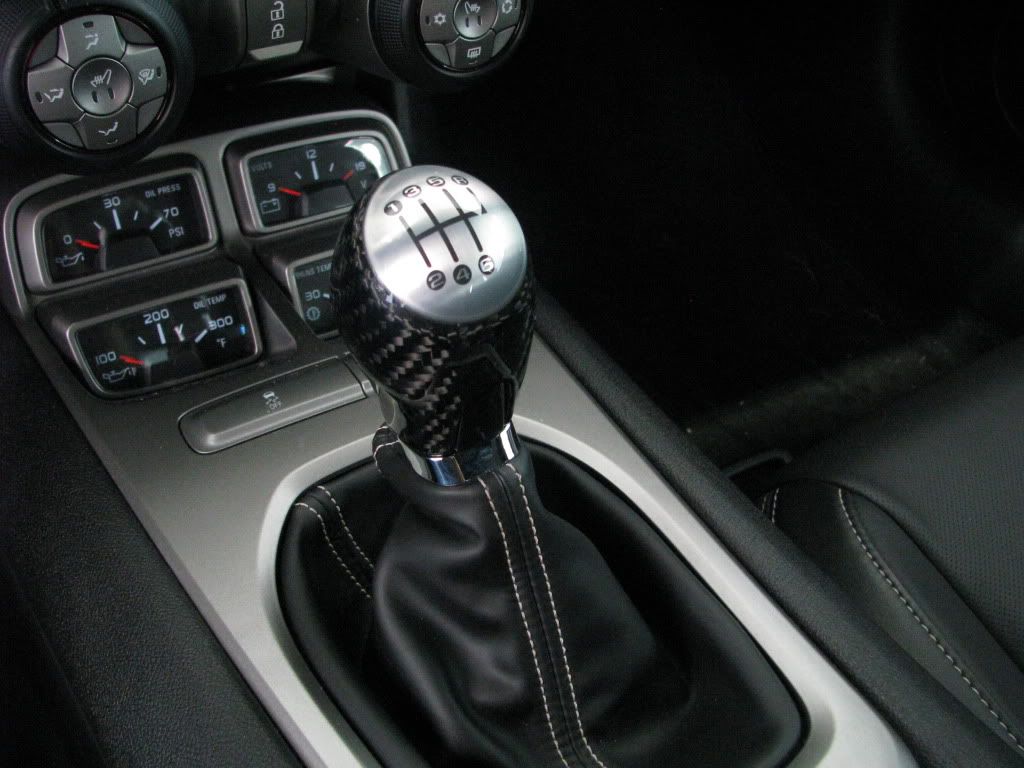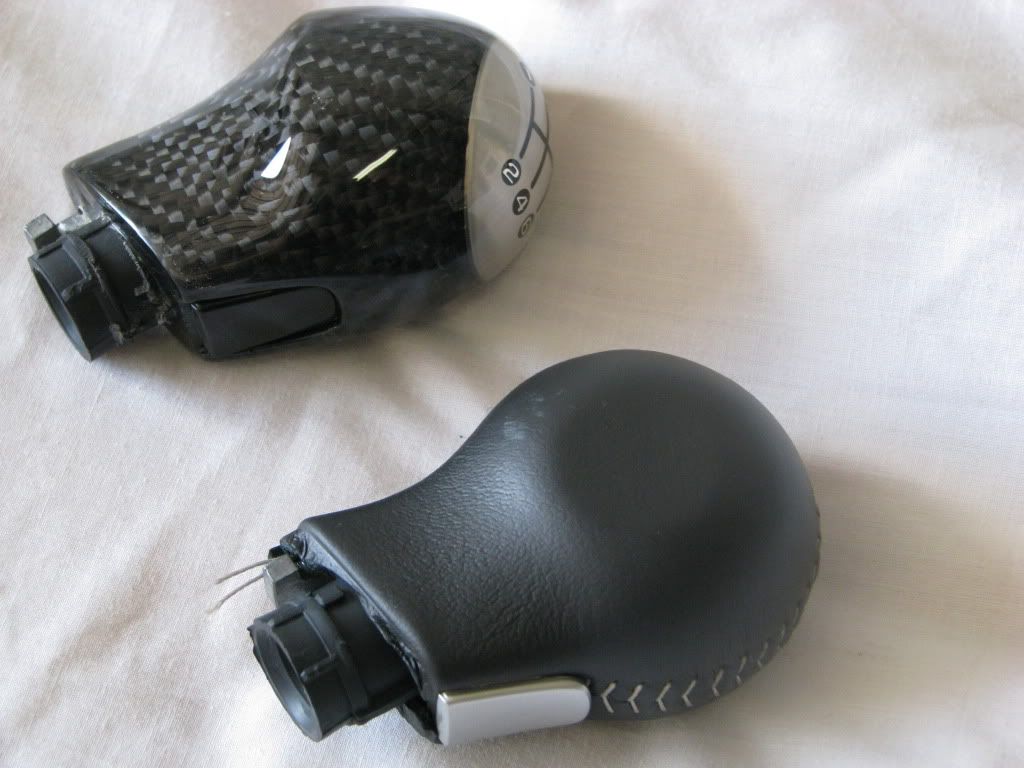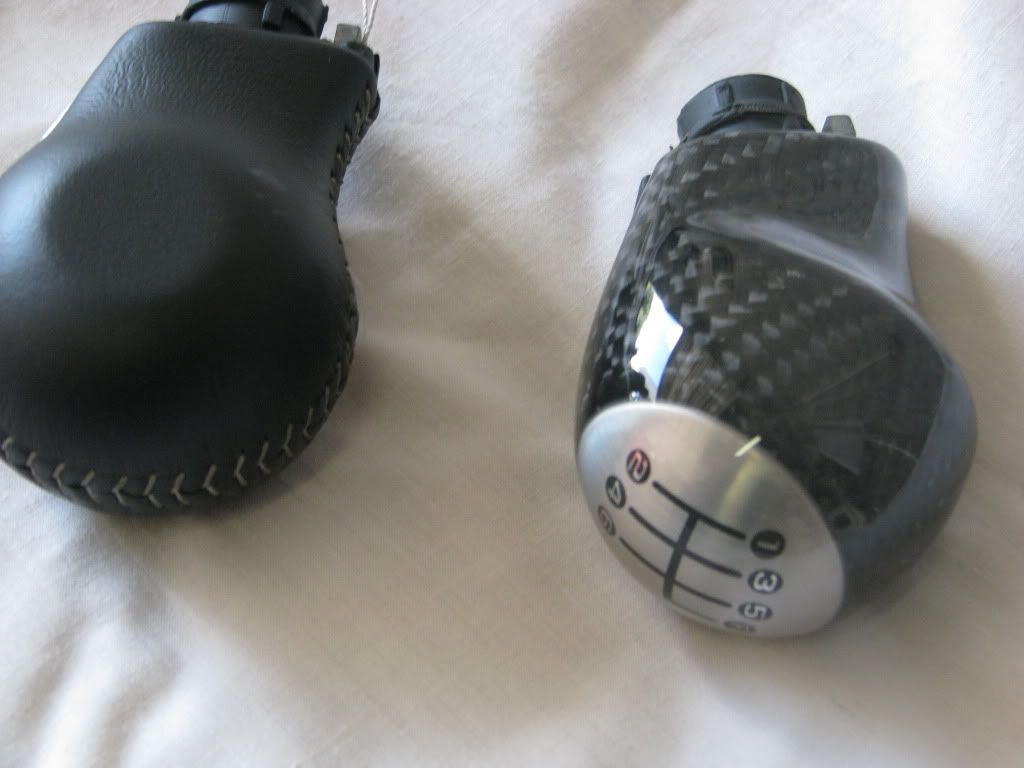 Thats pretty cool looking, nice work... Any plans on making a screw on type for people with after market shifters?
---
IBM 2SS/RS, M6, Blk Leather...
CAI, ARH Headers, Flowmasters, Diablosport tuned, Barton short-throw
Ordered 3/19 Delivered 8/12 VIN# 21970
94' Z28 sold 12/14/09
looks nice! how much?
---
Brixton Forged
CM10 Wheels IN STOCK!!! RF7 SOON!!!!
Camaro/M3/M4 wheels in stock High Gloss Titanium
Junior Member
Join Date: Jan 2009
Posts: 59
Do you guys have a website??? Love the knob!
can you do it in Infernal Orange and Black Carbon fiber? I would like it ot match my interior.
---
Texas Speed 1 7/8 LT Headers, Texas Speed High Flow Cats, Magnaflow 3 inch Cat Back Exhaust, SNL V2 Comp CAM, Texas Speed Underdrive Pully, G5CR CAI, Hurst Short Throw Shifter, JetFlo Mass Air Sensor
My car is exactly that; No one has to like it but me!
Junior Member
Join Date: Jan 2009
Posts: 59
---
Price????