Here she is!
---
Needless to say I am in love and nothing, but smiles!
My only complaint is the seat belt rides up on my neck and the HUD gets cut off when I lean on the arm rest. I'm not talking ghetto style lean either, just a slight lean and it disappears.
My dealer was Heritage Chevrolet and I have nothing, but good things to say about the dealer and the salesman. He got me a great price, gave me the first service for free, and agreed to have the car clay barred, waxed, and polished. And thanks to the forums I was able to get the $1,000 private offer from Chevrolet.com at the last minute. Nothing like a free grand off!
Well it is nothing you all haven't see before, but here are some pictures!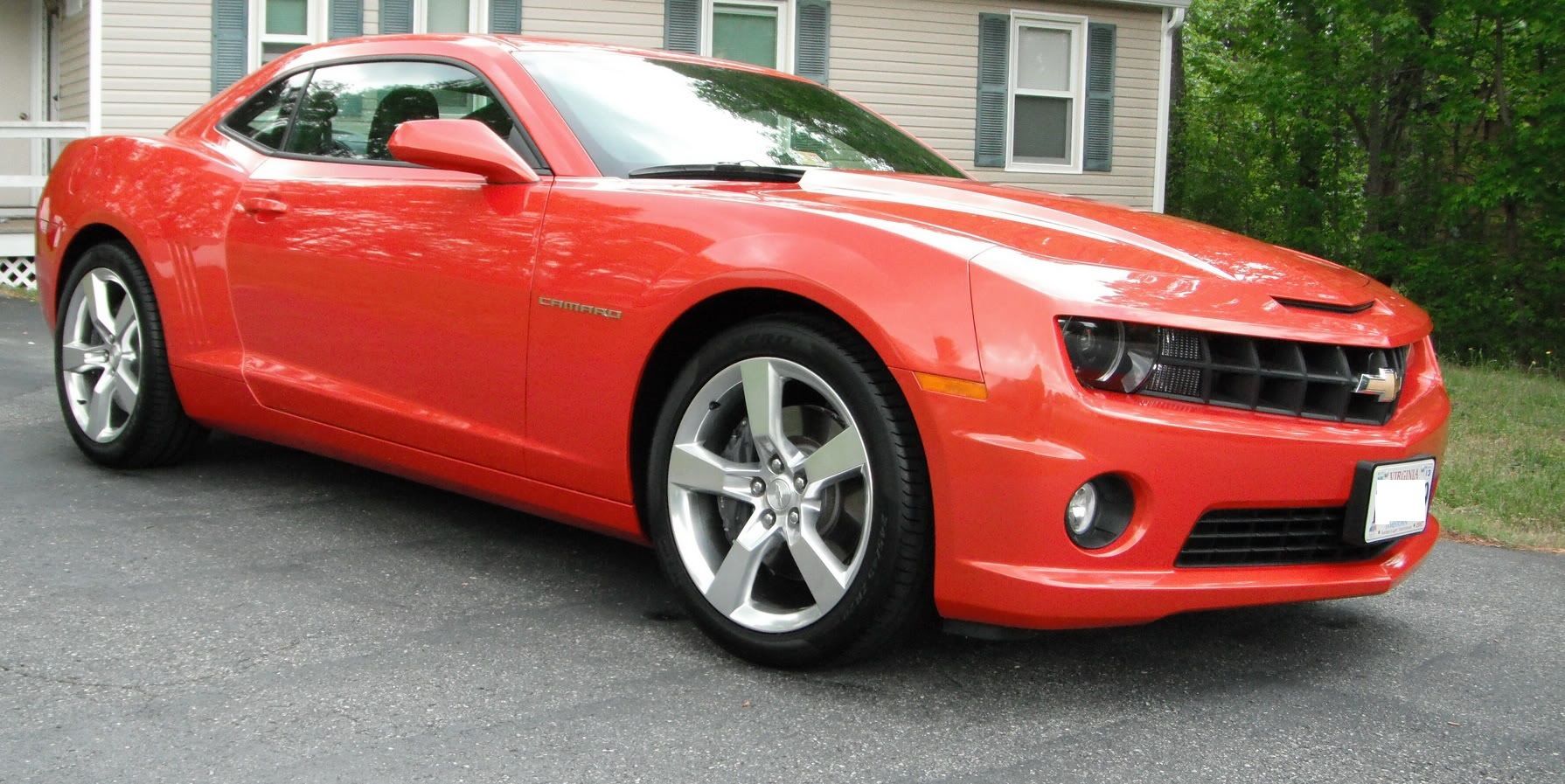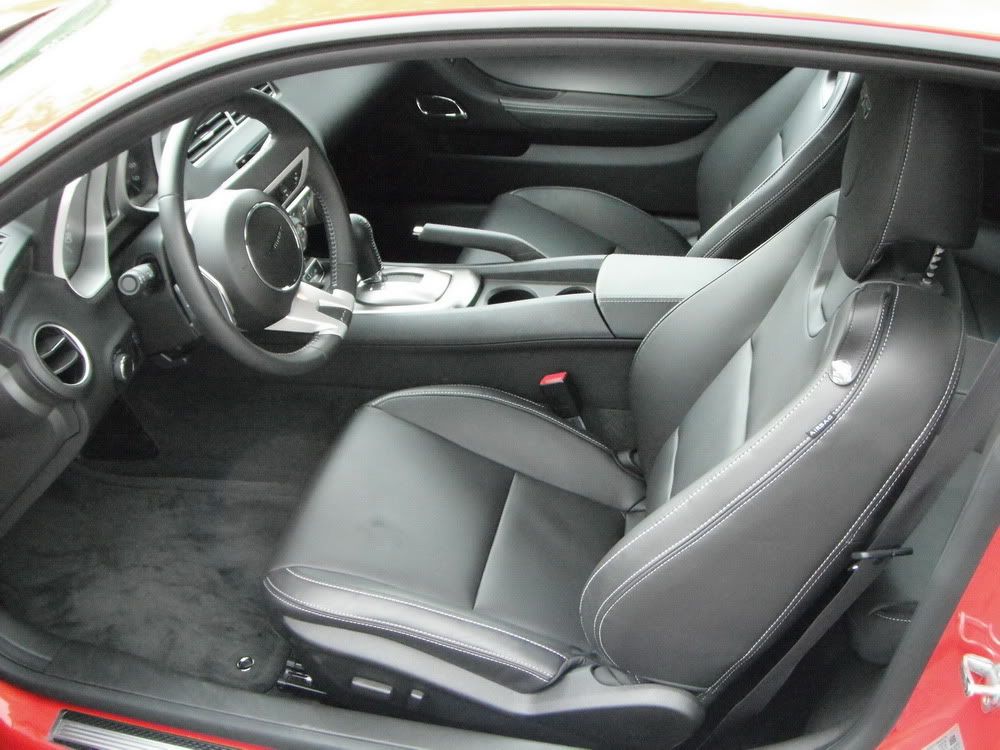 ---
2011 IOM 2SS/RS L99
2011 Kawasaki Concours 14
---
Last edited by JRT; 04-21-2012 at

08:39 PM

.
Veteran Member
Join Date: Oct 2008
Location: Wetumpka, Alabama
Posts: 8,645
Congrats looks awesome
---
2014 2LT/RS with spring edition package. Proud Litho Owner #28.
Senior Member
Join Date: Jan 2011
Location: Jersey
Posts: 808
Looks awesome! Congratulations from the Dodger and South Jersey Camaro Club!


Sent from my Autoguide iPad app
---
Dodger
http://www.southjerseycamaro.com
ModernCamaro Member/Car of the Month: May 2012
Veteran Member
Join Date: Jul 2011
Location: norther germany, baltic sea
Posts: 1,066
Veteran Member
Join Date: May 2011
Location: Palm Harbor Fl
Posts: 1,107
Nice color ! Congrats!
---
2010 Camaro 2 SS/RS ZEX Wet Shot, Typhoon 63 series CAI, DR Formato Tuned
JULY 2013 M.O.M winner!
Premium Member
Join Date: Aug 2008
Location: Pennsylvania
Posts: 6,223
Get a harness pad from Summit and the seat belt will stay put.

Oh, and welcome to the SS club!
---
James 1:25 Ordered from Faulkner Chevy #NKCF02 1100 5/8/9 2000, 3300 7/16/9 TPW 7/20,GOT MY (low) VIN! 4000 7/24/9 ,Picked up 8/7/9!!! Signed Litho #45. Car signed by FBodfather 2011. Service: Jennings Chevy in PA. We don't "drift", kiddies... we
POWER SLIDE!
MOTM/COTM Sept 2012
Pro Patria Vigilans
.
Click the pic.. I don't tolerate fools.
Capt Bob-Supporting Membr
Join Date: Oct 2006
Location: Columbia, SC/ Middle East
Posts: 366
Congrats, nice choice. I like that HUD picture- cool.
---
Lionel Trains- "A lifetime of Happiness"
New to computers and forums, but a Camaro and Firebird enthusiast/owner for 30 years.
68 RS/SS 4spd A/C Convert-USA FUN, Owned since 1978.
92 Z28 25th Anniversary 350-RSKY BZ,
91 Z28 Convertible-OPENZ (gone but not forgotten)
02 Blackbird WS-6 Convertible- SR-71
<<<< Yes, click- View My FQuick Garage