Camaro disciples story
---
https://theblock.com/news/camaro-dis...%2Bperformance
Good afternoon, Camaro Comrades and Firebird Friends!
There's lots to be happy about these days if you're a Camaro Enthusiast! From an entry level Camaro that features 323 horsepower - to a 426 Horsepower SS that can be personalized in any number of ways; from a 1LE that stuns the competition to a 580hp fire-breathing ZL1.......
But, as you know, we're never finished --- The rebirth of a Z/28 --- ( that's true to it's roots wayyyy back in 1967) -- has unleashed a Camaro that will embarrass cars on a road course or autocross track that cost several times as much.
Yes -- new Camaro continues to evolve -- and there is a group of people that represent YOU. You might think of them as "The Voice of the Customer" And as we work to improve the Camaro they continually give us feedback and their thoughts and desires. Most of you have read about "The Camaro Disciples" -- the actual name for the group is actually "The Camaro Enthusiast Advisory Board" - but the term 'Disciples" has seemed to stick, so to speak.....
Over the next many weeks, you'll be able to read more about each Disciple and learn a bit more about them on "THE BLOCK" --
As an introduction, we've put an article up today that talks a bit about how they were selected....
Stop back each week at
www.theblock.com--
to meet (or become better acquainted) with each member........... We'll introduce them one at a time.......
---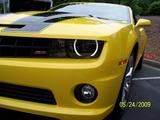 2010 Camaro RS SS LS3 (Bumble Bee) Vin#192 & 8 others made by GM and one Christine
Nice write up. I never knew how the disciples were selected. I wish you all would have had some input on the redesign.
Who knows better than us enthusiasts?!
Thanks for the nice article and photos.
---
Silver Ice Metallic 2013 Camaro 2LT
Born 7/29/2012 Delivered 4/24/2013
CyCam1
disciples?
I guess I don't understand, and i mean no disrespect to anyone, but these people's opinion on the new design is no more valuable than mine or any other peons
, everyone acts like fbodfather or whatever is some sort of saint
, I don't care if god himself designed the refresh, i still don't like it.
Veteran Member
Join Date: May 2009
Location: Crestview Fl
Posts: 2,495
The block is broken, Link dont work..
---
2013 LT2/RS, Crystal Red Metallic, TAZ Jr.
2016 H-D Ultra Classic, Black Fire Purple, (PPE)
2015 H-D Street Glide, Superior Blue. (Old Blue) Traded
2012 Big Horn, RAM, Crew Cab, SLT, Dark Cherry Red Pearl (Betty Boop)
1998 Honda Accord 2d, daily driver.
---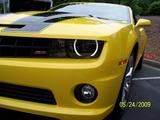 2010 Camaro RS SS LS3 (Bumble Bee) Vin#192 & 8 others made by GM and one Christine