Crappy pic of my illuminated bmr strut brace
---
SO all blurry eyes I squeezed off a pic of my new bmr strut brace I installed a couple cheap 20$ leds under from Oreilys yesterday when I got Valkyrie back from getting bmr toes and trailing arms on her, still waiting on the delrin upper a arms to come from florida though. Anyway hey theres this auto show I went to barely last year, ( wife has to wake up at 1 a.m. for work), I would like to enter it in because I never get to enter it in anything with our schedules differing and I just don't care to that much....anyway its from 5p.m. to 9 p.m. and last year it had flame throwing hot rods this year it has monster trucks crushing a car or two at a big church here so its my chance to shine...lol If I bribe her with ribs, and ignore her whining I can show off my under car RBG random leds and my scanner bar and my underhood and grill lights along with my mods......lol that's a plan I have for this coming Friday night wish me luck, and p.s. since I got this cam and headers its sick how many people stare and love on my car now...its like moths to a friggin flame.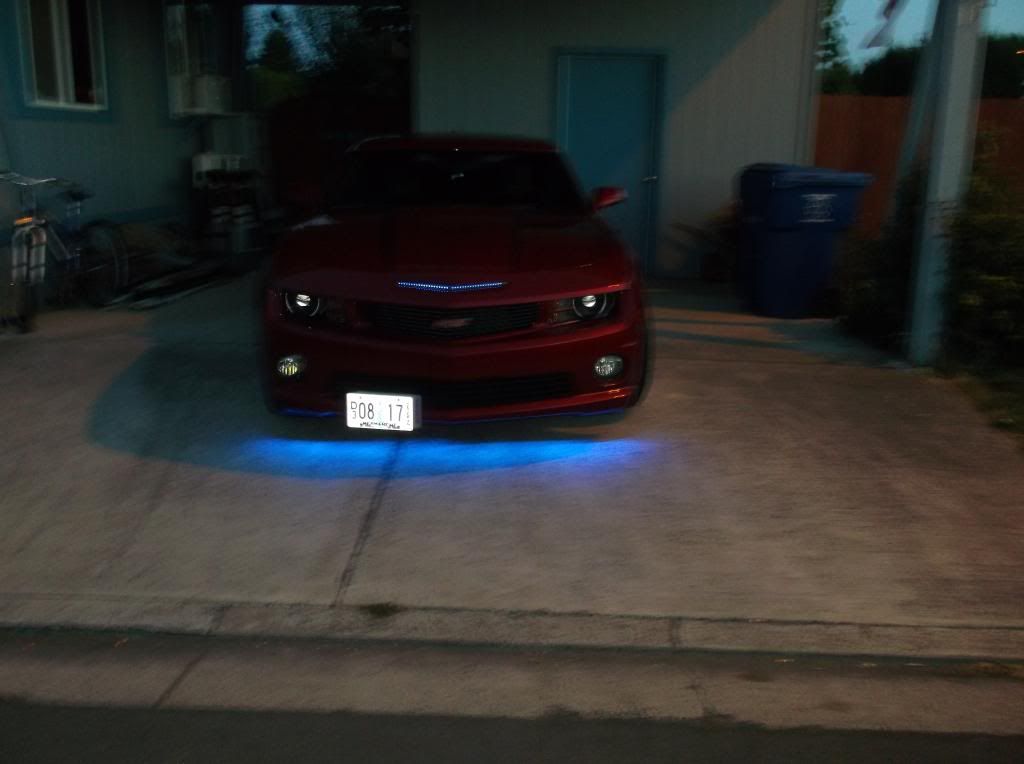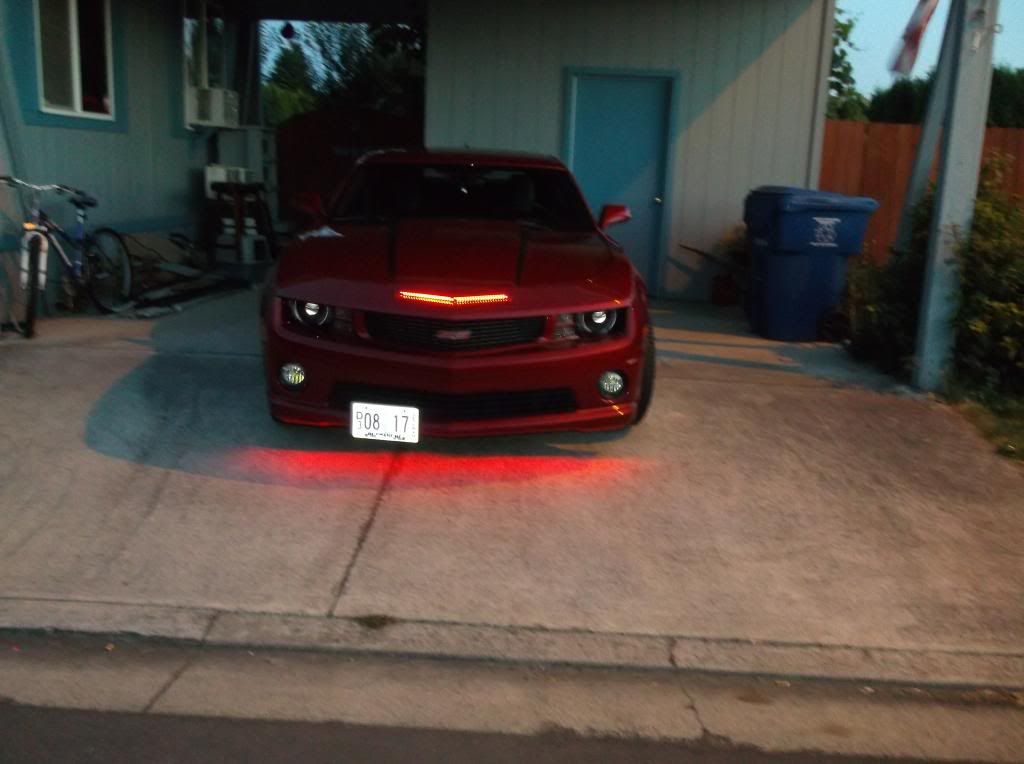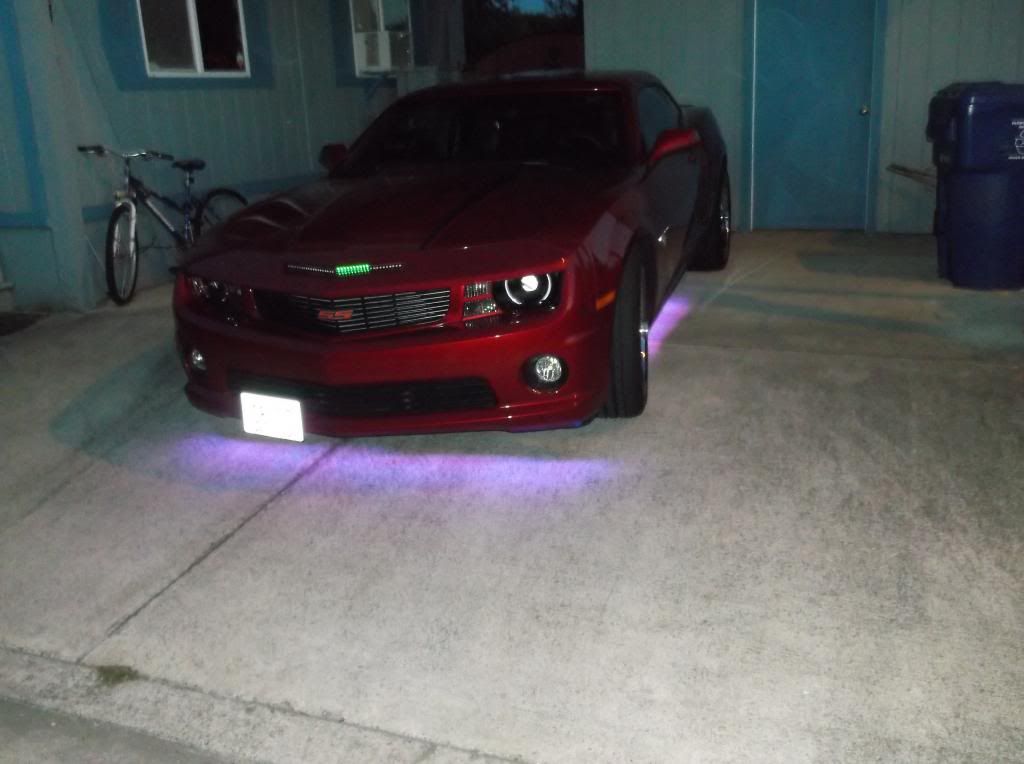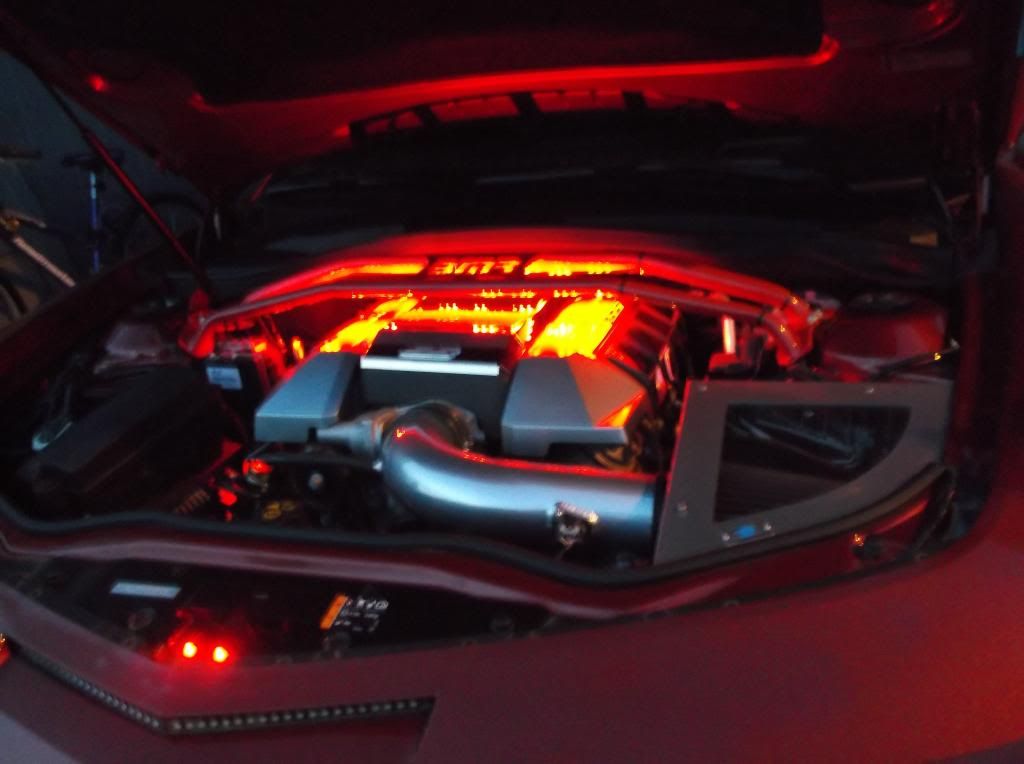 AHHHHH adult toys gotta love em, lights though are cheap for leds unless your talking halo rings someday to replace them I am gonna have to be PITA to take the front end off to make them show worthy maybe if I do them for there cost its way down the road as other mods are too cool compared to them for the price and even enhance performance too like a new short throw, or rear louvers, or etc etc etc well have a nice day yah all from the DUCK FAN, quack quack
---
2013 2ss/rs NPP CRT, Forged 428 ls3 stroker, Mast windage, GMPP ported heads, Katech chain, Trunnion upgrade, Cam motion stage 3, SP headers, Vmax PTB, Monster c7 dual clutch, Mgw shifter, Fluidampr 25%UDP, CAI induction, rocket racing wheels, clutch reservoir, bmr toes and trailing arms, Lpw diff cover , scanner, drl's led /fogs, elite catch can, MRT louvers, tint, ZL1 spoiler, stripes & badging, etc....
Looks good. Been there, done that and adding LED's and making everything look neat and tidy is alot more work than people know.
---
__________________
2011 2ss/RS Black over RJT Convertible-Bre-Z
Facebook @
www.Facebook.com/CamaroCX3Cover
Proud owner of Litho #198
Senior Member
Join Date: Apr 2012
Location: Northern Vermont
Posts: 533
Looks great
---
May 2014 MC Member of the Month!
pay attention hotrod
he says it is a BMR strut brace
---
2012 2SS / RS CRT; Additional Options: Highwing Spoiler, Sunroof, Window Tint, Splash Guards, Wheels, Nitro, Heritage Grill, MRT Louvers, Ported Throttle Body, Cold Air Inductions CAI, RX Sport Hood, someone's splitter, River City Strut Bar
Born On: 13 April 2012; Purchased: 27 August 2012