6th Gen...
---
I'm checking them out so far only online. I have driven by a dealership and seen them in person but I didn't stop to get out and see them. They look great if you ask me. And the upcoming 1LE options available for the 1LT, 2LT, and 1SS look sweet. I think they did a lot of exaggerating on how the car will perform tho. But in any case, is it enough to make me trade in my 2010 2SS/RS? Dang even saying that makes my car feel old and outdated. But no, I won't be trading in for the new one. My reasons are as follows.

1) My SS has mods that I'll obviously have to remove in order to trade. I'm not feeling like doing all that.

2) As much as I like the SS, it and the GT are still entry level muscle cars. My next car is going to be one of the big boys. Like a 2014 GT500, or a Hellcat, or an older Viper.

3) I would rather pay my SS off, then get something major, and then proceed to start seriously modding my SS while using the new car as a DD when the SS is on down-time. Cake and eat it too??!!

Anyway, I feel that many of us will have our reasons for getting one or not getting one. We all will have our likes and dislikes. So tell me all about your thoughts on it. BTW, tomorrow I'll probably go to a dealership and see how the look, feel, and drive!!!
---
2017 Camaro ZL-1 A10

2013 Jeep Grand Cherokee Hemi 5.7 - Tuned!!

Proud to be the March 2013 Member Of The Month!
New cars are always better, but I would rather spend my money on other things.
In the 38 years before my Camaro I owned four cars. The last one was a baby, only 7 years old and under 50,000 miles when I traded for the Camaro. The others weren't worth $300 when I bought the next.
My Camaro is now 5 years old, paid off a year ago, just turned over 23,500 miles, and runs great. I am still totally in love with it.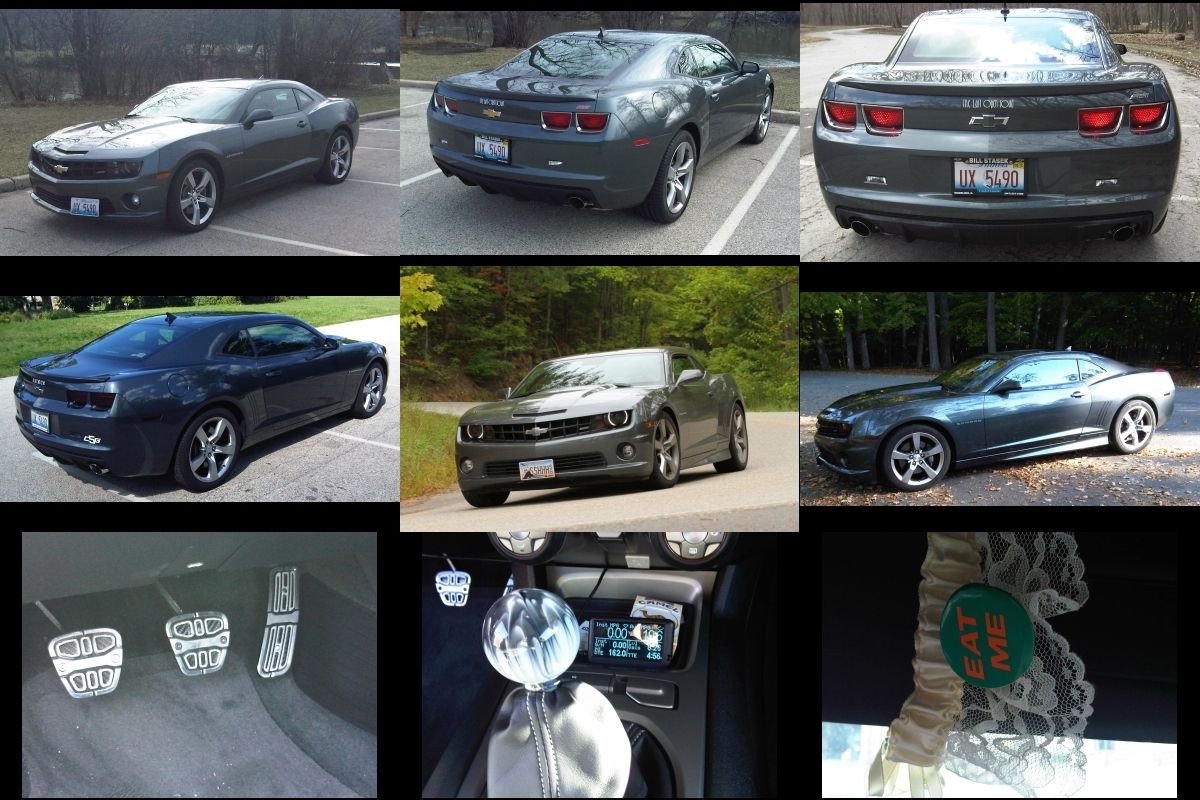 I've had more cars but only one was traded in ... the rest were scrap
---
2012 2SS / RS CRT; Additional Options: Highwing Spoiler, Sunroof, Window Tint, Splash Guards, Wheels, Nitro, Heritage Grill, MRT Louvers, Ported Throttle Body, Cold Air Inductions CAI, RX Sport Hood, someone's splitter, River City Strut Bar
Born On: 13 April 2012; Purchased: 27 August 2012