SS License plate
---
I got this new Route 66 tag from IL.
It was 27USD extra, but I thought it was cool.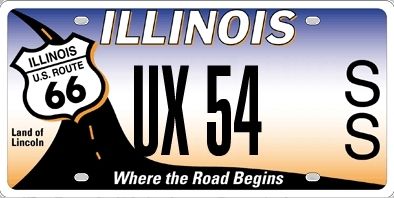 I gave my sister a ride in the Camaro and she was "Holy ****"
We trip over to where she is shopping and the word gets out.
"What does the 'SS' mean on the plate?" one of the clerks asks?
Without a second thought my sister responds, "Super Sport!"