Forced induction soon, lol!!
---
I have it narrowed down to the ECS supercharger, the Edelbrock E-Force system, and the SLP TVS setup!! Decisions decisions. They're all close in pricing so that isn't a factor. The SLP and E-Force seem to both have the same potential. With my mods I'd probably get to 520-550. The ECS seems to have more potential and be rated a bit higher. I think that would have me in the high 500s with my mods. So I got time to decide. it won't be until some time after the Winter. So we'll see!!
---
2017 Camaro ZL-1 A10

2013 Jeep Grand Cherokee Hemi 5.7 - Tuned!!

Proud to be the March 2013 Member Of The Month!
Premium Member
Join Date: Apr 2010
Location: Hurst, Texas
Posts: 4,371
Can't wait to see how it works out my friend!!
---
2010 2SS/RS A6 L99 Born 09/16/2009 Vin#9146985
ModernCamaro Car of the Month Jan 2013
CAI,Axle back exhaust, V Max Throttle Body
Premium Member
Join Date: Aug 2008
Location: Pennsylvania
Posts: 6,234
Tom Henry Chevrolet here in PA uses the Eforce for his new car upgrade packages. I've seen them. Very, very nice. Solid, clean looking, really good power.
---
James 1:25 Ordered from Faulkner Chevy #NKCF02 1100 5/8/9 2000, 3300 7/16/9 TPW 7/20,GOT MY (low) VIN! 4000 7/24/9 ,Picked up 8/7/9!!! Signed Litho #45. Car signed by FBodfather 2011. Service: Jennings Chevy in PA. We don't "drift", kiddies... we
POWER SLIDE!
MOTM/COTM Sept 2012
Pro Patria Vigilans
.
Click the pic.. I don't tolerate fools.
Corvette Camaro Tuner in Tampa Orlando
---
I like the SLP TVS 2300. Pretty easy to install. You rarely hear about problems with them unlike the ECS Paxton units.
I also don't like the ECS small Air exchange cooler that's mostly blocked by the front bumper. But the up side is the ECS make more power...........................but that can be a downside for a rebuilt forged lower end.
Phil
www.TampaTuning.com
---
Check out your car on our facebook page.
https://www.facebook.com/tampa.tuning
Tampa Tuning:
[email protected]
If you go ECS, make sure you add a proper crankcase evacuation system. They delete the PCV systems functions and vent into the air box.
This is what Turbonetics, one of the largest turbo manufacturers in the World extensively tested and endorses. They even porvided diagrams. A centrifugal SC is the same as a turbo. The others you mention are roots type blowers, so different routing: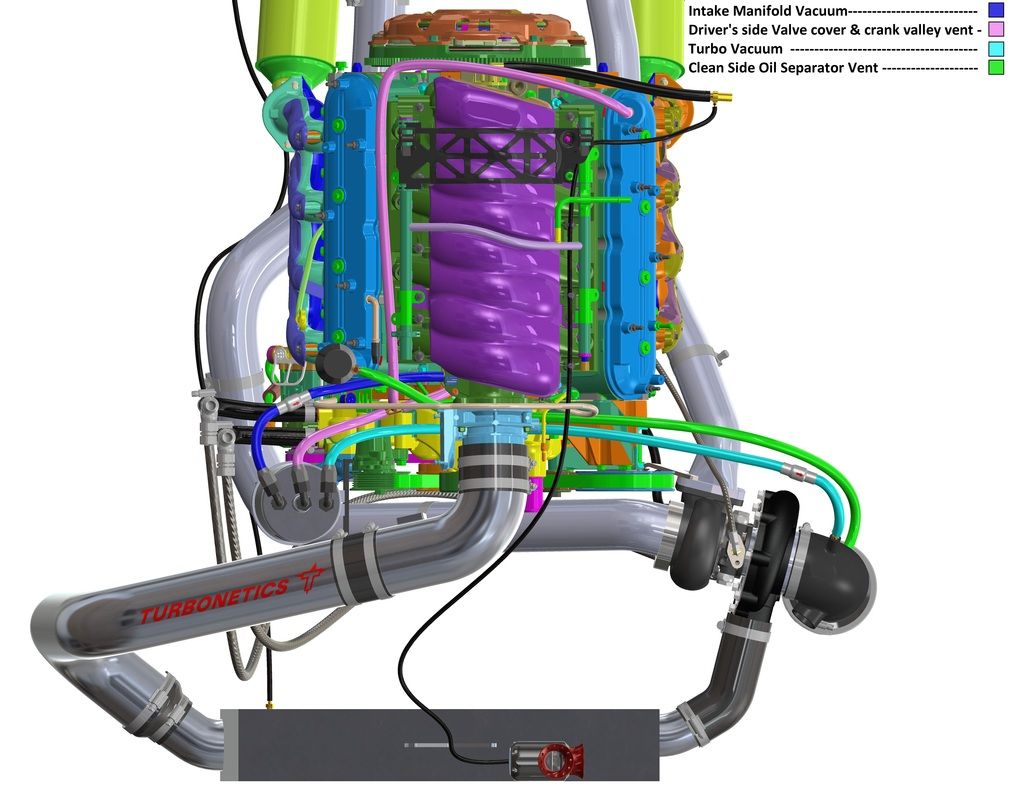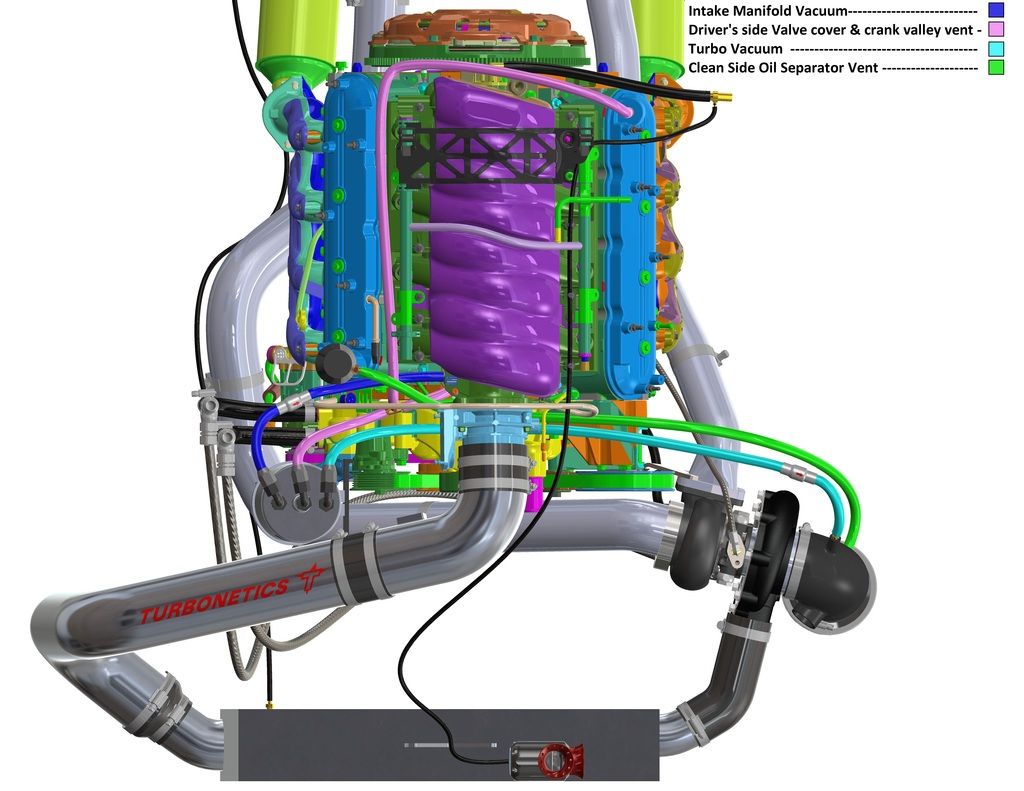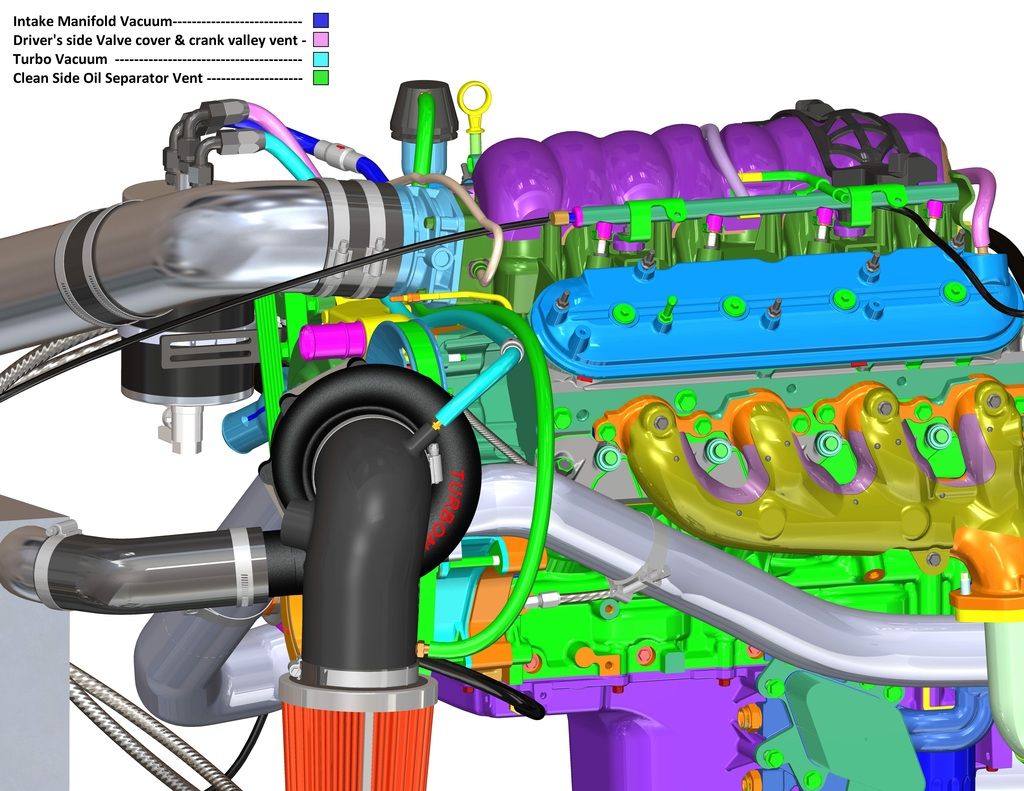 Do it right from the beginning and avoid issues.