Member
Join Date: Dec 2016
Location: North Carolina
Posts: 316
5th Gen Key fob recall insert install
---
Plenty of posts on how to do this on the web. But no videos showing just how easy it is to install. Many dealers are doing this for free. But in most cases, it is only $5 to do it yourself. You get enough to do to key fobs. Just really starting my channel. I promise they will get better.



Very good demo. Noticed OP is also living in NC. At those rates your dealer must make a high profit doing those tasks for others.
My new Camaro arrived with the key recall already done (which had removed the blades from the fob).
My knee is never near the ignition and I like the switchblades, so ...
I went on to ebay and picked up blank blades at $5 each.
The dealer cut the blank blades using the key code they looked up using VIN. (or can be found on the original build-sheet or duplicated using an existing key)
The machine that cuts the key blank is a router type (not laser).
Next, the dealer had some left-over roll pins they had removed from other key fobs and put them in my Camaro fobs to lock in the blade.
And they tested to make sure all buttons worked as originally designed and blades worked in all the locks.
Was lucky - No appointment needed and NO CHARGE. Plus have 4 keys now.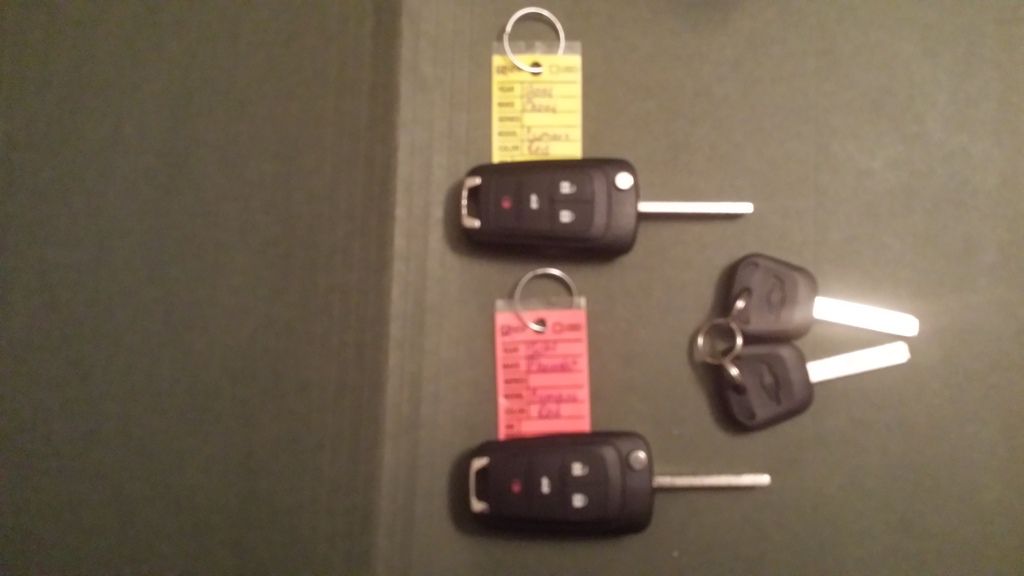 Ron (p.s. my old Ron123 account continues to have password reset troubles so this is my new alias lol)
---
Last edited by ron12345; 01-05-2017 at

07:29 AM

.
Member
Join Date: Dec 2016
Location: North Carolina
Posts: 316
You got lucky. Not my experience in two different states