My Uncle seen a 2010 Camaro SS on the road (Pics & Vids)
---
My uncle is a old school Camaro fan and told me he saw a new one on the road with Manufacturer Plates.
I was doubting him so I stopped by his house and got the pictures and videos off of his computer. He seen it a few weeks ago.
Here they are...
http://www.youtube.com/watch?v=F_ZUzYaTOuo
http://www.youtube.com/watch?v=esZ2GR6gaC8
http://www.youtube.com/watch?v=L7JDOirdFiA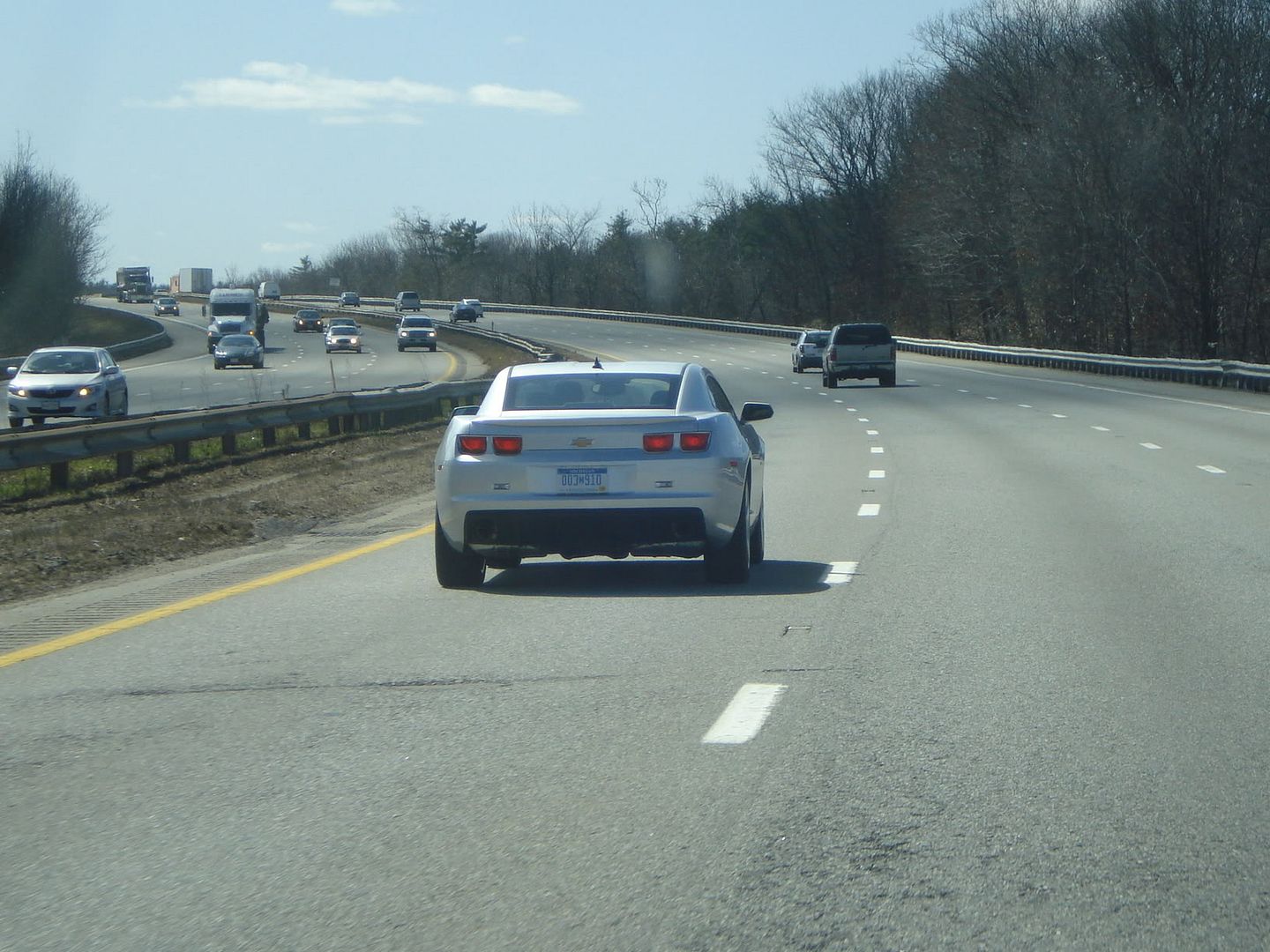 ---
Pontiac GTO IBM
Performance
: SLP Catback | SW's LT Headers | New Era Intake | Billet Pro Series Shifter
Exterior
: 06 Hood | 06 Brake Upgrade | 6000K HIDs | Full LED Conversion | 15% Tint | Overlays
Interior
: A Few Things
---
Last edited by GeneralPatton; 04-11-2009 at

05:32 PM

.
ModernCamaro.com Founder / Former Camaro Disciple
Join Date: Jan 2006
Location: Chicagoland, IL
Posts: 11,842
Nice catch!
Man they look so good on the road!
Quote:
Nice catch!
Man they look so good on the road!
what he said
---
Current: 00 z28 M6 T-tops
Past: 74 Stingray Vette, 99 Silverado 2500, 01 SS A4 T-tops, 95 z28 A4 T-tops, 96 v6 A4 T-tops (project), 97 v6 A4
RIP: 95 z28 M6
Very NICE!! Can't wait to be the one driving it!
Member
Join Date: Feb 2009
Posts: 158
it's look a lot better in a real life situation..not all gay on a stand in some expo center. (I'm not calling the camaro gay..just not be driven is gay)
yeah! The little cell phone tune is cool to go along with his commenting too. Man, these cars are gonna take the country by storm.
---
At last--Dream
HAS BECOME
Reality....
Veteran Member
Join Date: Oct 2008
Location: Wetumpka, Alabama
Posts: 8,645
Cool vids and pic thanks
---
2014 2LT/RS with spring edition package. Proud Litho Owner #28.
Cool beans!
---
Rally Yellow, Black Rally Stripe, 2SS, RS
Born 5/15/09 VIN# last four 8785
Very cool Video
Does your uncle normally carry his video Camera with him everywhere he goes?
( glad he was/did ) or is that another cellphone camera ?