Camaro display in GM office atrium
---
I went to Detroit in the hopes of seeing some Camaros on the streets or at dealers - but found this gem instead. The front entry to the GM building downtown had this display, along with a 'mini' car show in the basement. Sorry if it's old news or has been shown before.......
-Brian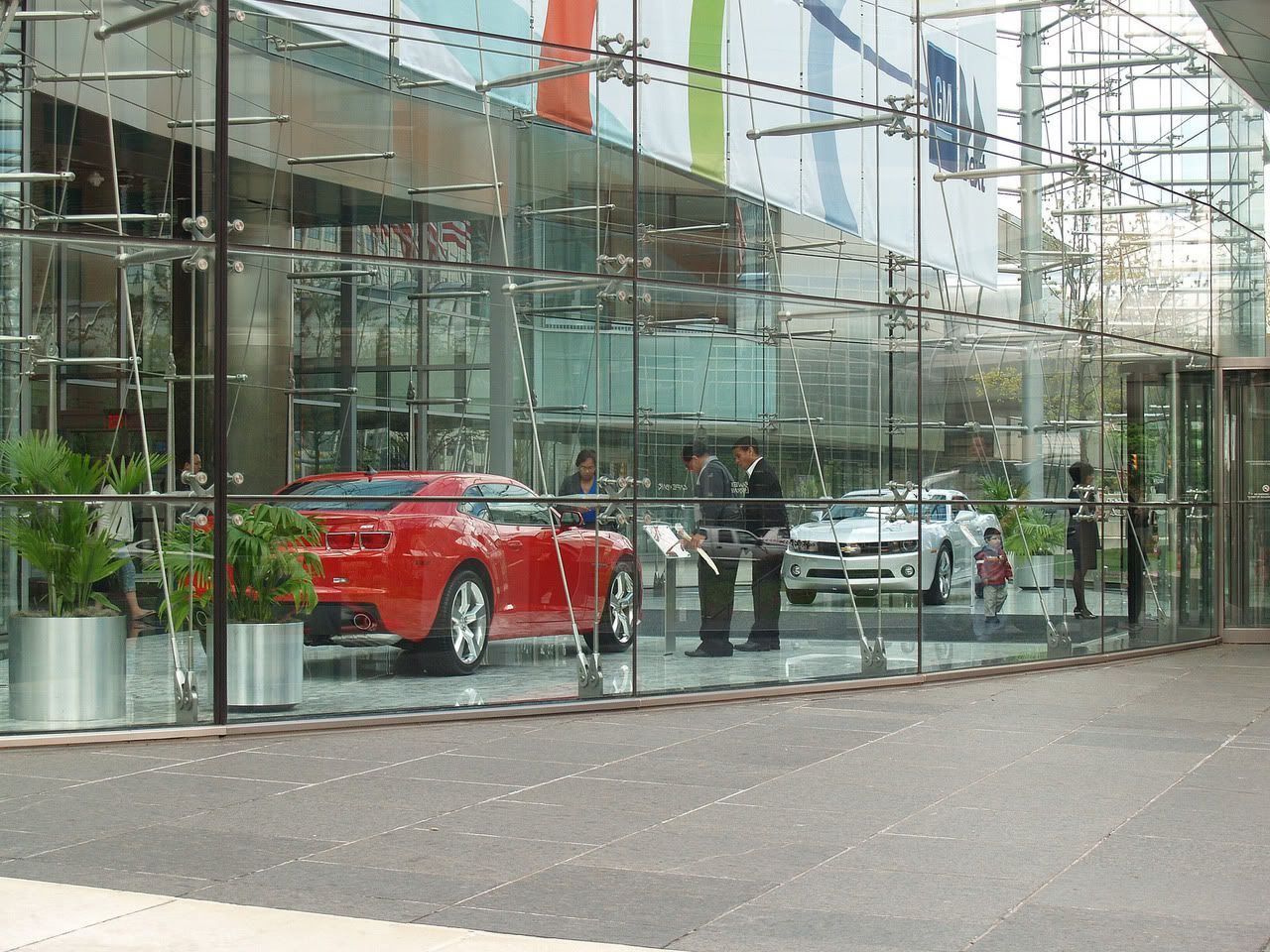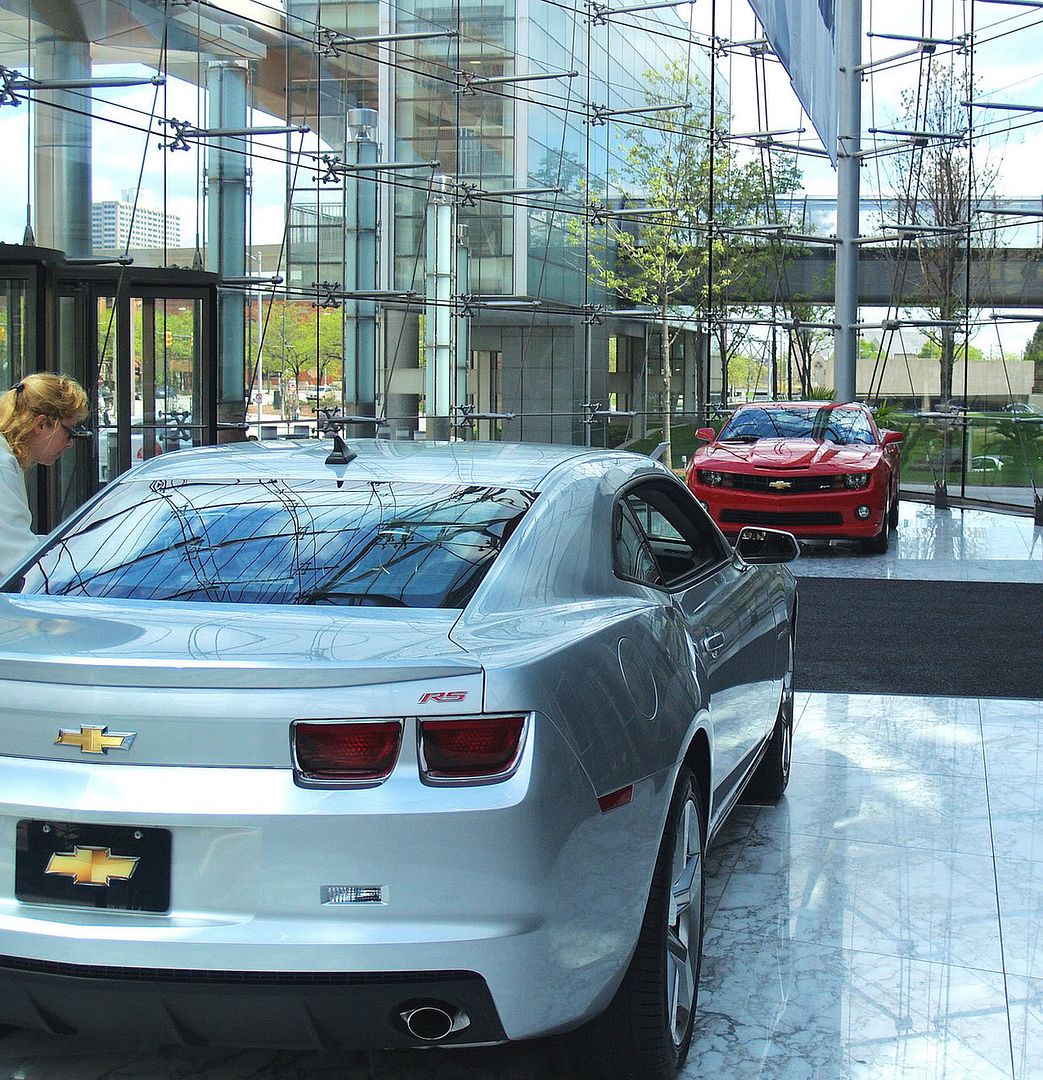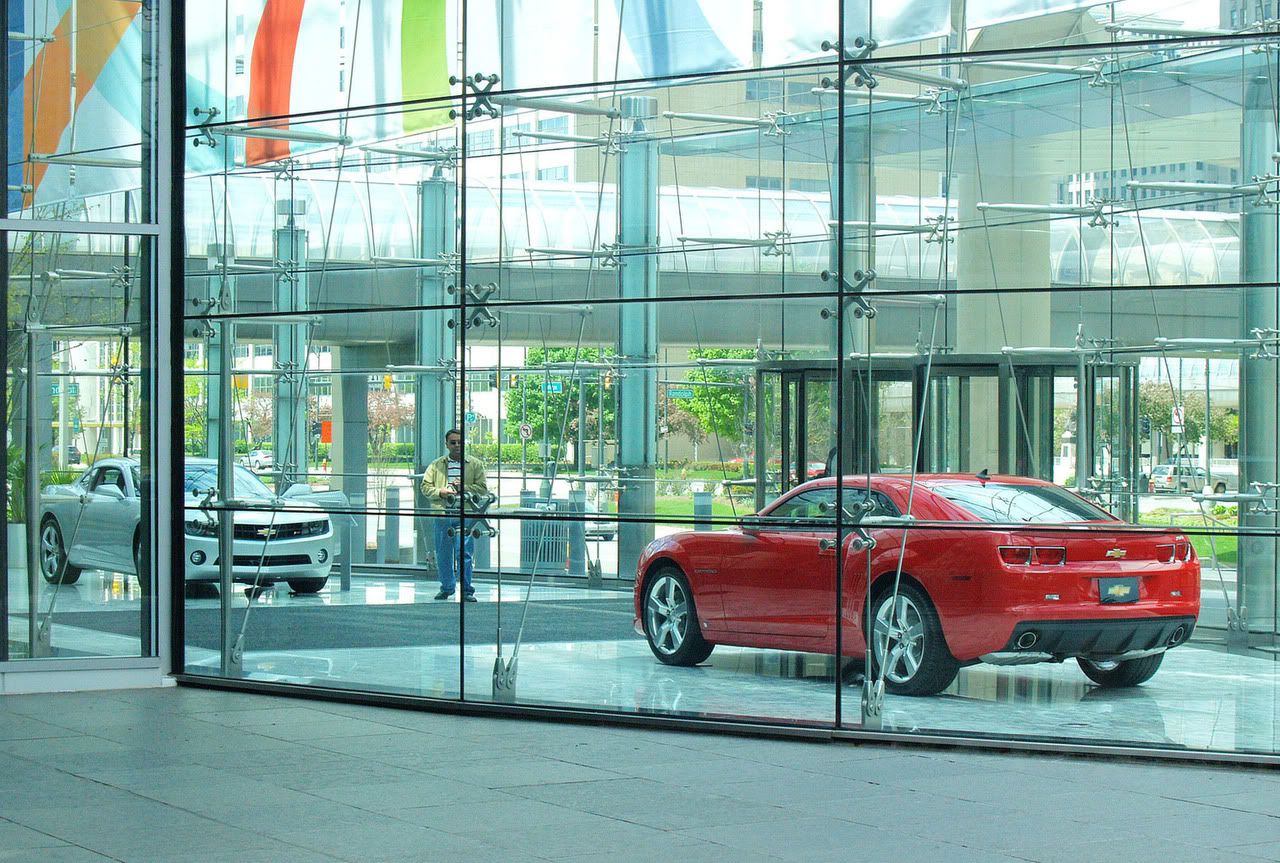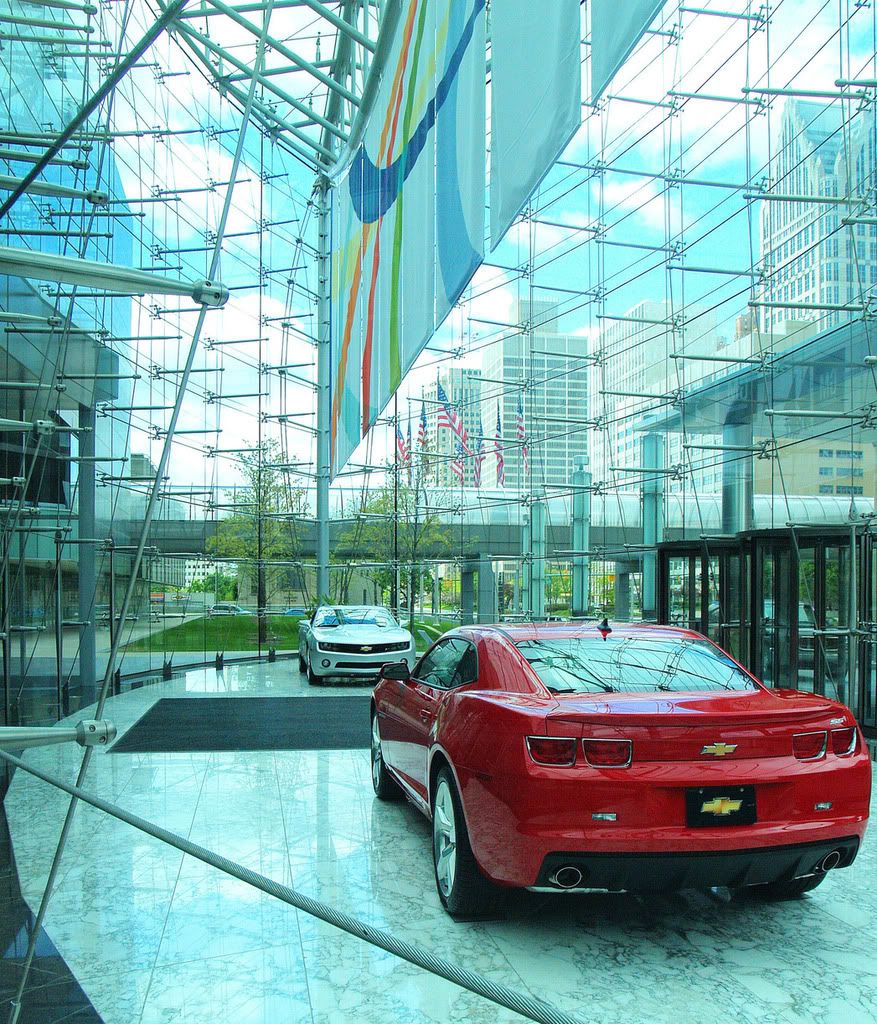 Cool. Nice find.

Thanks for some unique pics.
ModernCamaro.com Founder / Former Camaro Disciple
Join Date: Jan 2006
Location: Chicagoland, IL
Posts: 11,842
Nice pictures!
That's a pretty cool display they have there!
that is just pure awesomeness! i love GM World (that little indoor display of all their cars). thanks for posting!!
---
"All alone in my funeral home, playing in blood, there's just got to be something wrong with me" -Slayer-
That is cool thanks for posting.......Silver sure looks good in there
Veteran Member
Join Date: Oct 2008
Location: Wetumpka, Alabama
Posts: 8,645
Nice thanks for sharing
---
2014 2LT/RS with spring edition package. Proud Litho Owner #28.
Veteran Member
Join Date: May 2008
Location: Windsor
Posts: 4,533
nice pics! Display is awesome.
---
┌∩┐(◣_◢)┌∩┐