Join Date: Jun 2009
Posts: 5
Me and my Toys!
---
Sup yall, new to these forums... But been working very hard on both of my Babies... heh so Let me know what u think.. 2010 is V6 -304 horse, other is 1970 - 350 smallblock 600 horse. (obviously 70 is still work in progress but it finnaly runs great!!!! brand new motor. Waiting on the 2010 big blade spoiler to match my other.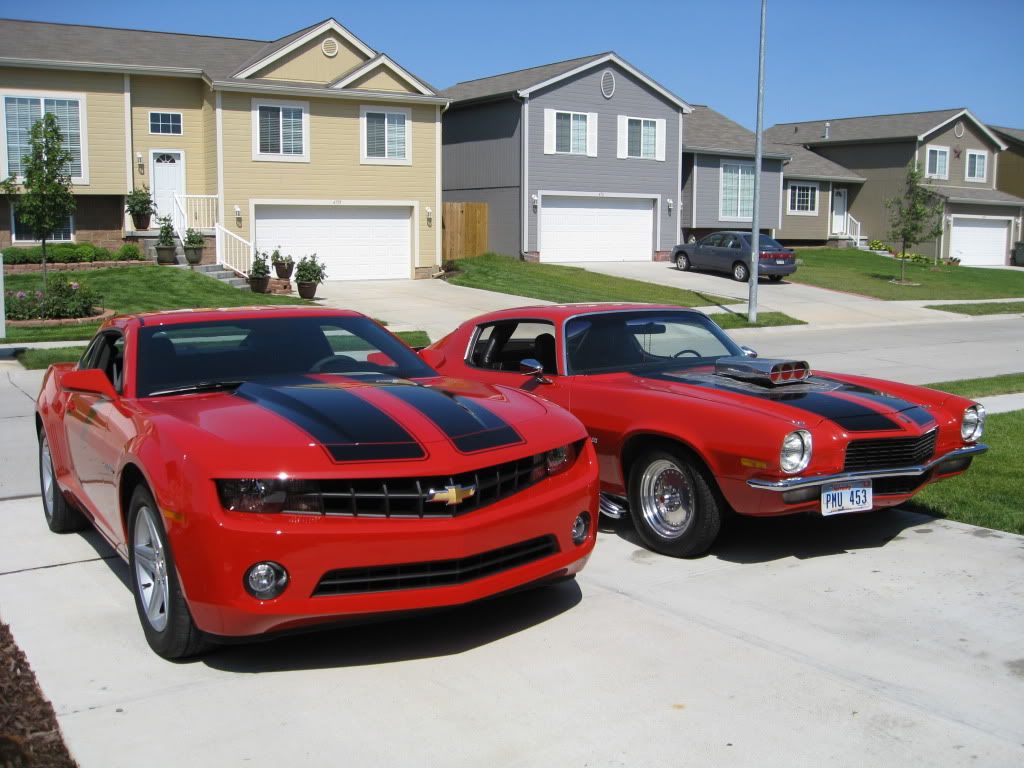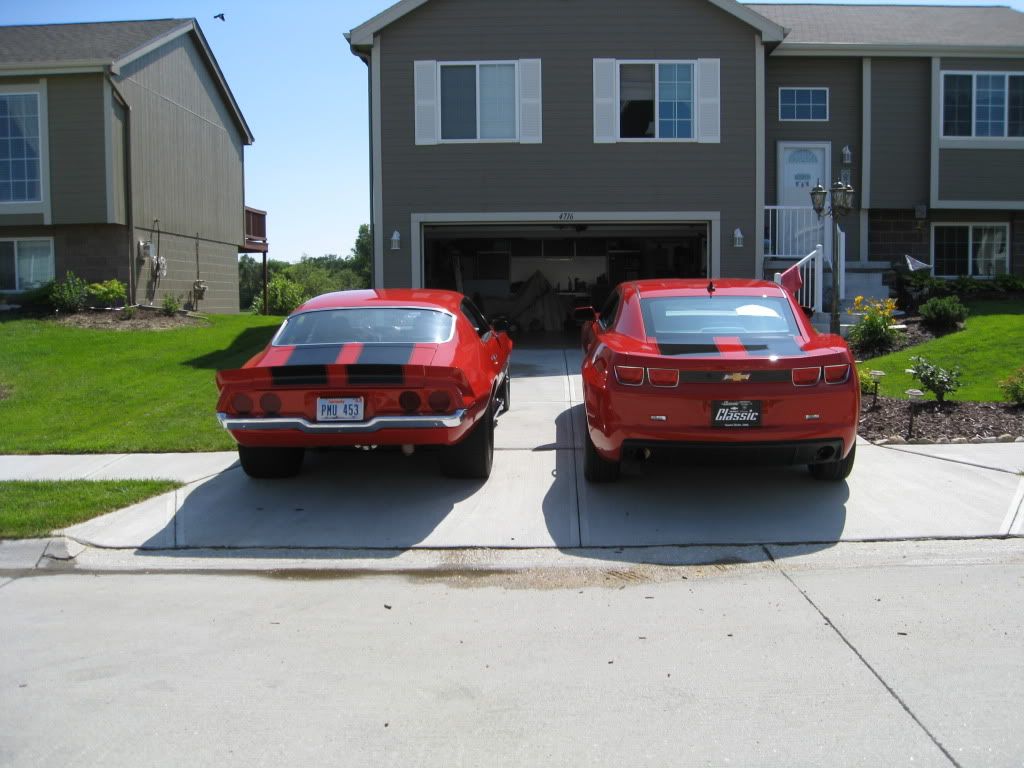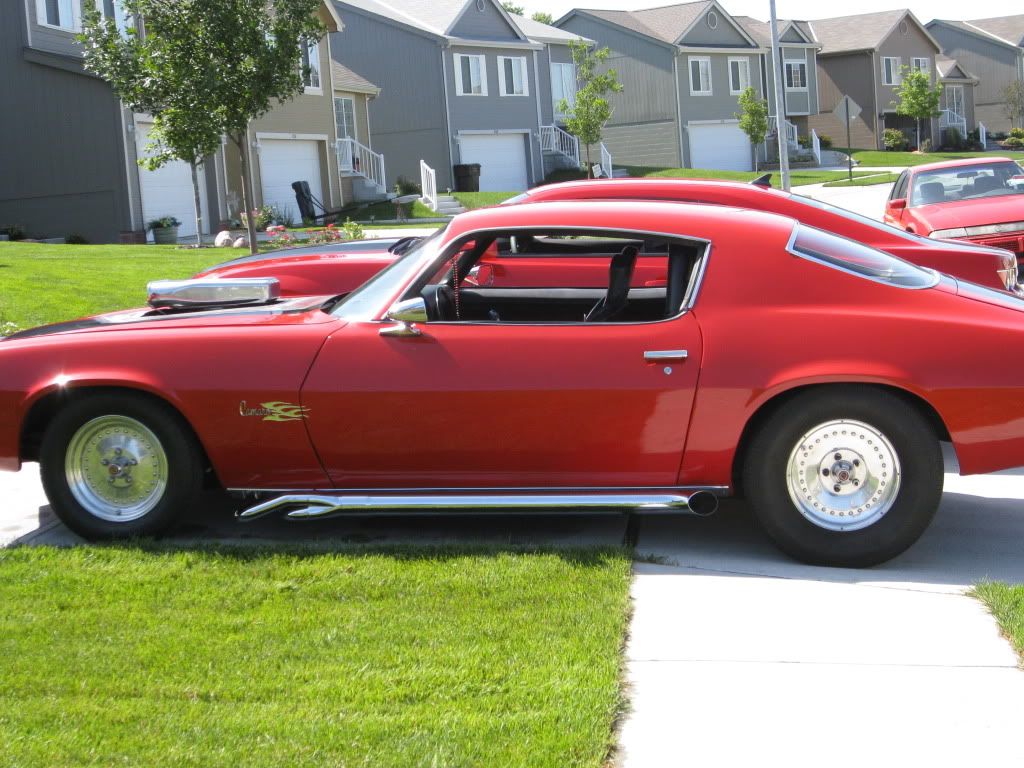 That is very sweet. What a pair of fine Camaros. Lucky Dog, Lucky Dog, Lucky Dog.
Join Date: Jun 2009
Posts: 5
Yep its street legal, when i got it, it was built for drag only but after i converted the tires and a few other ends.. its right on borderline thought.. lol i still need to replace the gas tank thought.. its still only 5 gallon lol
ModernCamaro.com Founder / Former Camaro Disciple
Join Date: Jan 2006
Location: Chicagoland, IL
Posts: 11,842
That is too sweet!
2 Camaros - I am jealous!
Great pictures!
Veteran Member
Join Date: Oct 2008
Location: Wetumpka, Alabama
Posts: 8,645
Wow they look good together congrats
---
2014 2LT/RS with spring edition package. Proud Litho Owner #28.
Veteran Member
Join Date: May 2008
Location: Windsor
Posts: 4,533
Sweet! They look awesome
---
┌∩┐(◣_◢)┌∩┐
both cars look great man
---
IBM 2SS/RS, M6, Blk Leather...
CAI, ARH Headers, Flowmasters, Diablosport tuned, Barton short-throw
Ordered 3/19 Delivered 8/12 VIN# 21970
94' Z28 sold 12/14/09
Join Date: Aug 2008
Posts: 401
NICE
i wish i had that second gen there
thats my favorite car of all time
any second gen
i almost went with black stripes but i love the white, didnt realize black looked that good
i wish i had 600 horse lol
just no money =(
Quote:
Yep its street legal, when i got it, it was built for drag only but after i converted the tires and a few other ends.. its right on borderline thought.. lol i still need to replace the gas tank thought.. its still only 5 gallon lol
that's like 2 miles lmfao