Join Date: May 2009
Posts: 26
Custom Victory Red 2SS with black out
---
Here are some photos of a project we just completed. We have more planned for this car, but we only had 2 1/2 days to complete the first phase. The customer is taking delivery this weekend and after he enjoys it for a little bit, we will do a few more tricks.
Items we completed:
Black hood, black out front facia in grille area, custom fog lamps, black out rear tail lamp area and bezels, black out exhaust, powder coat black wheels, and red out bow ties.
On the agenda list:
Supercharger, different exhaust, upgraded suspension, and a few small items.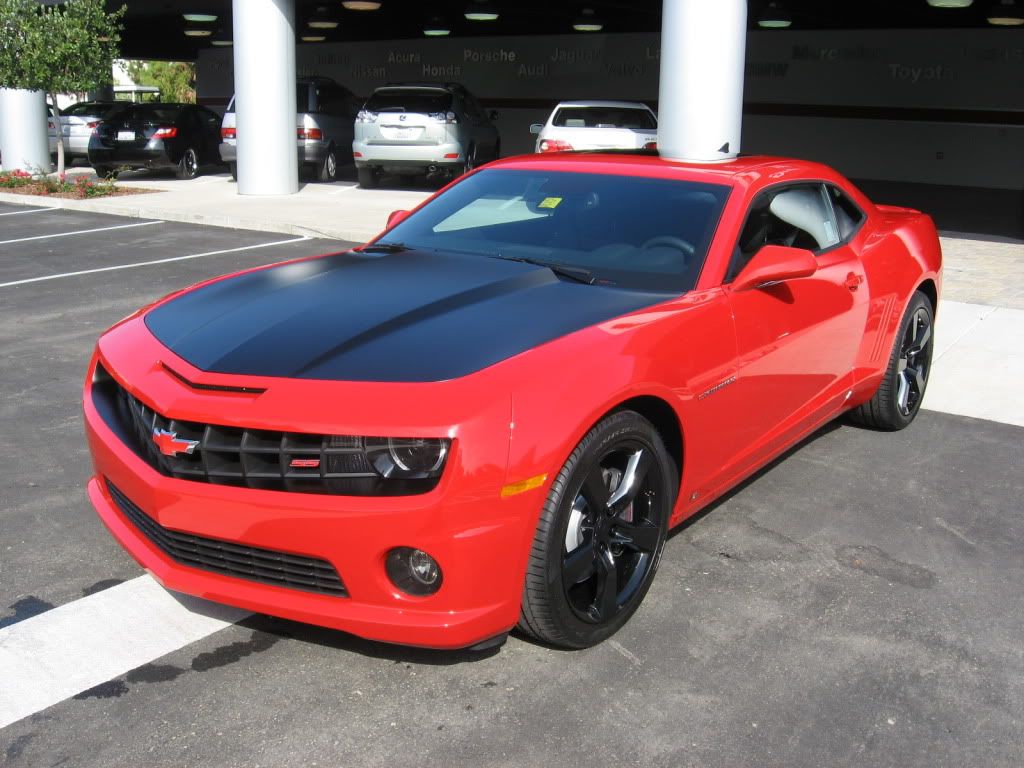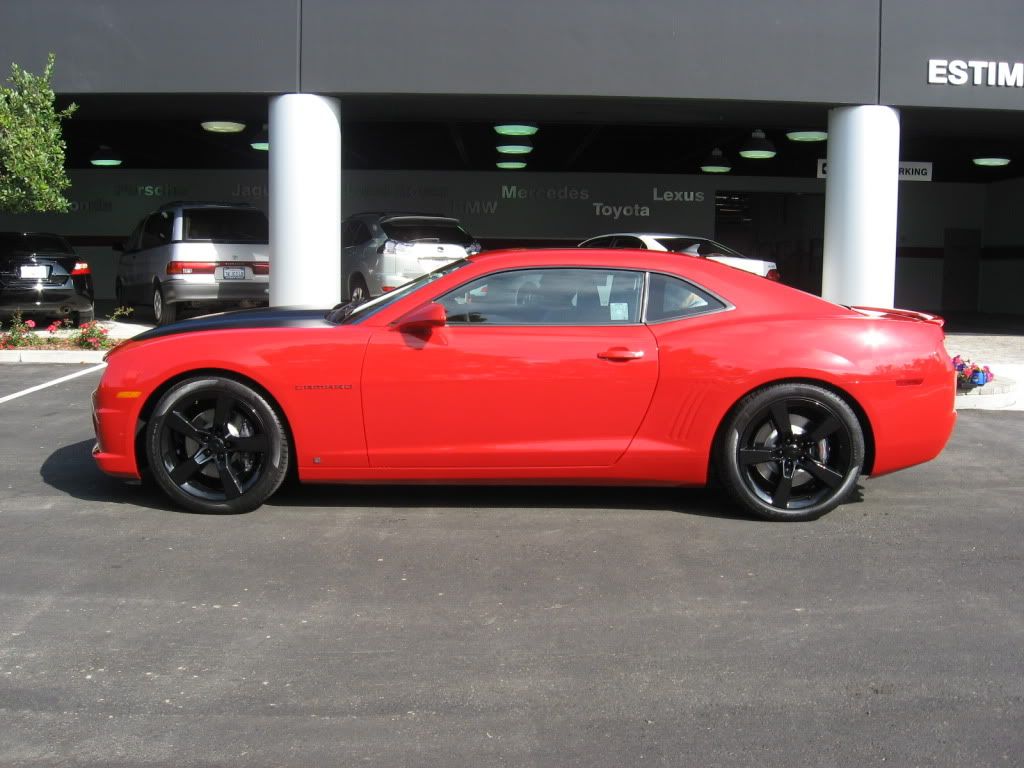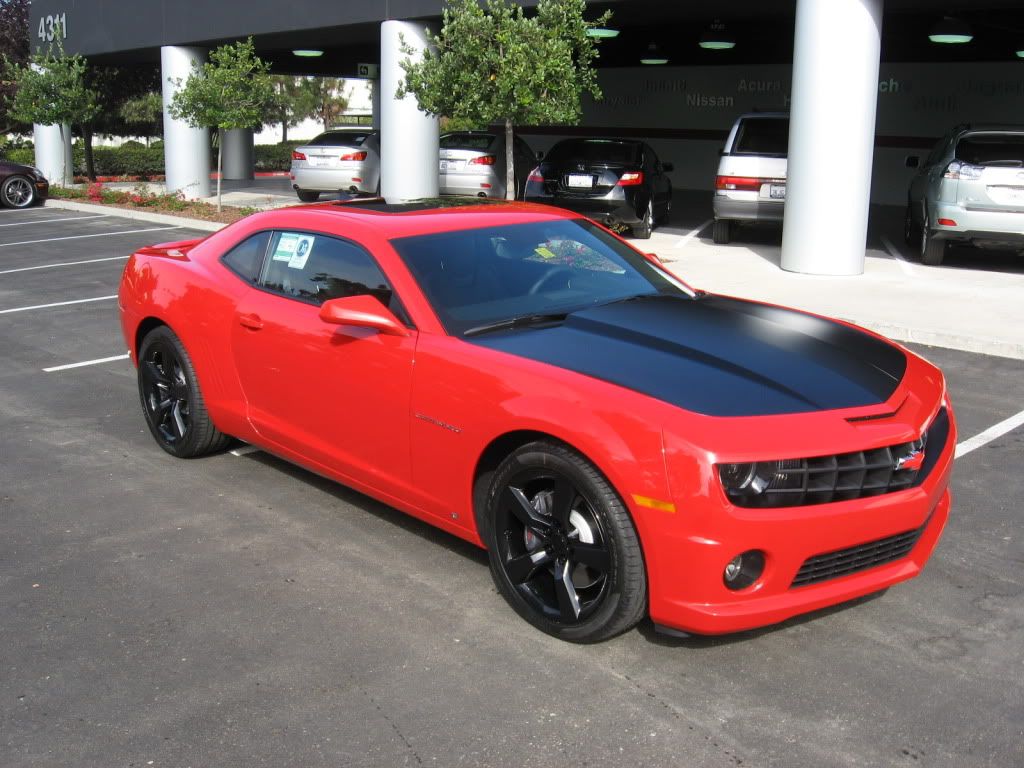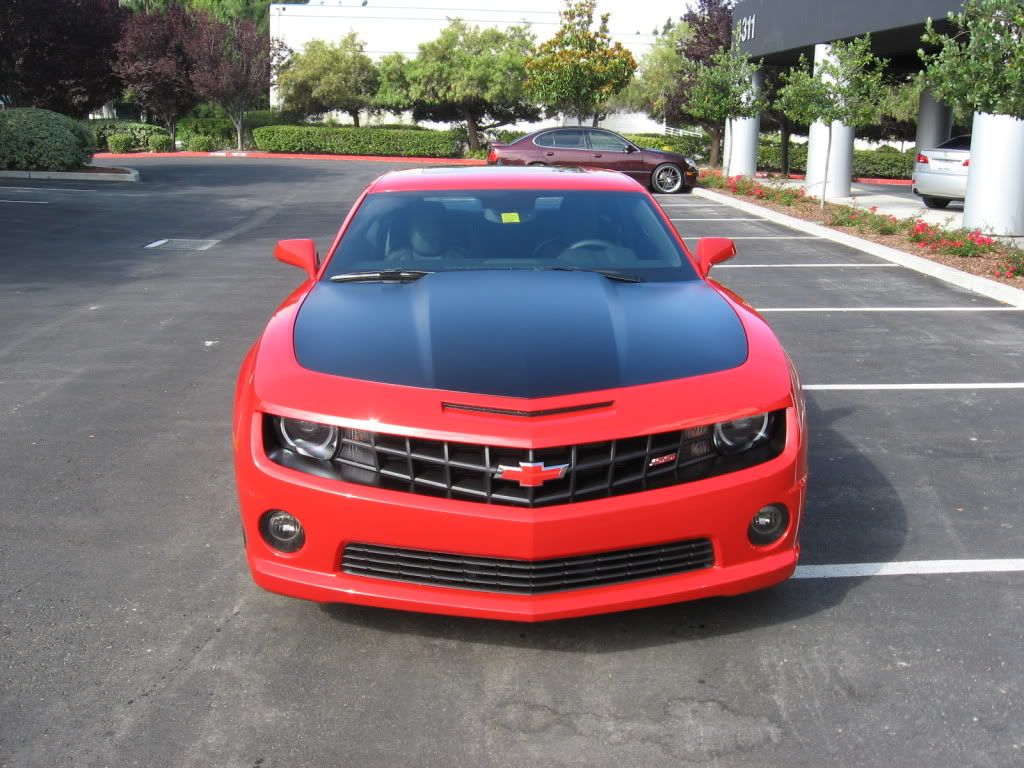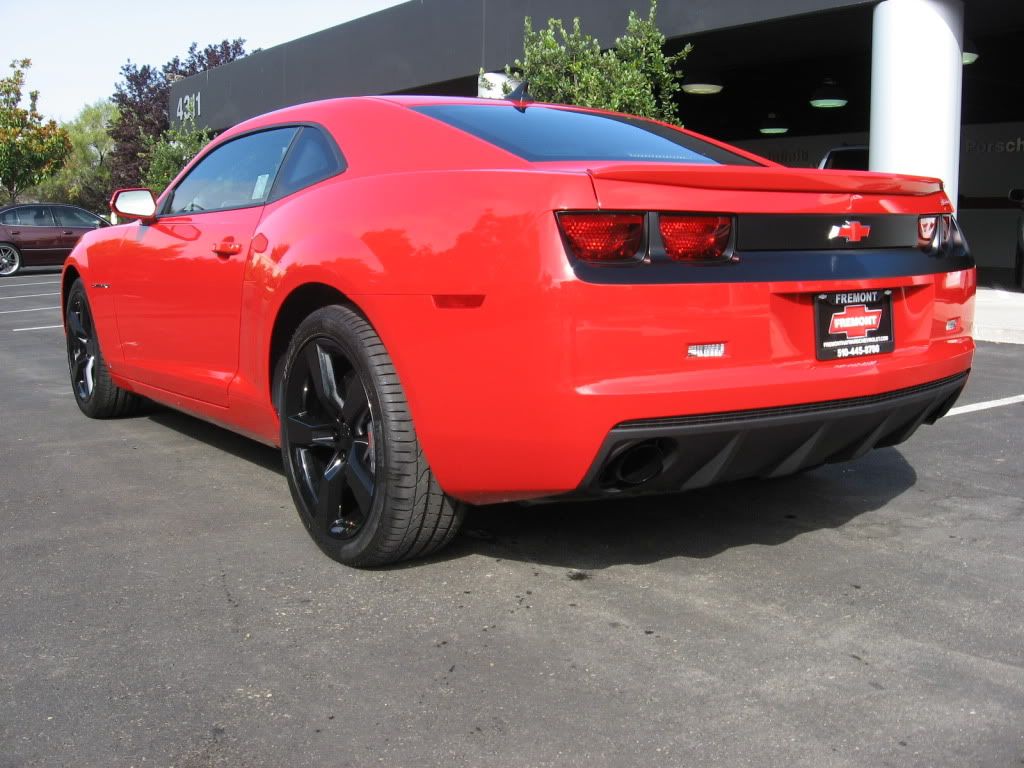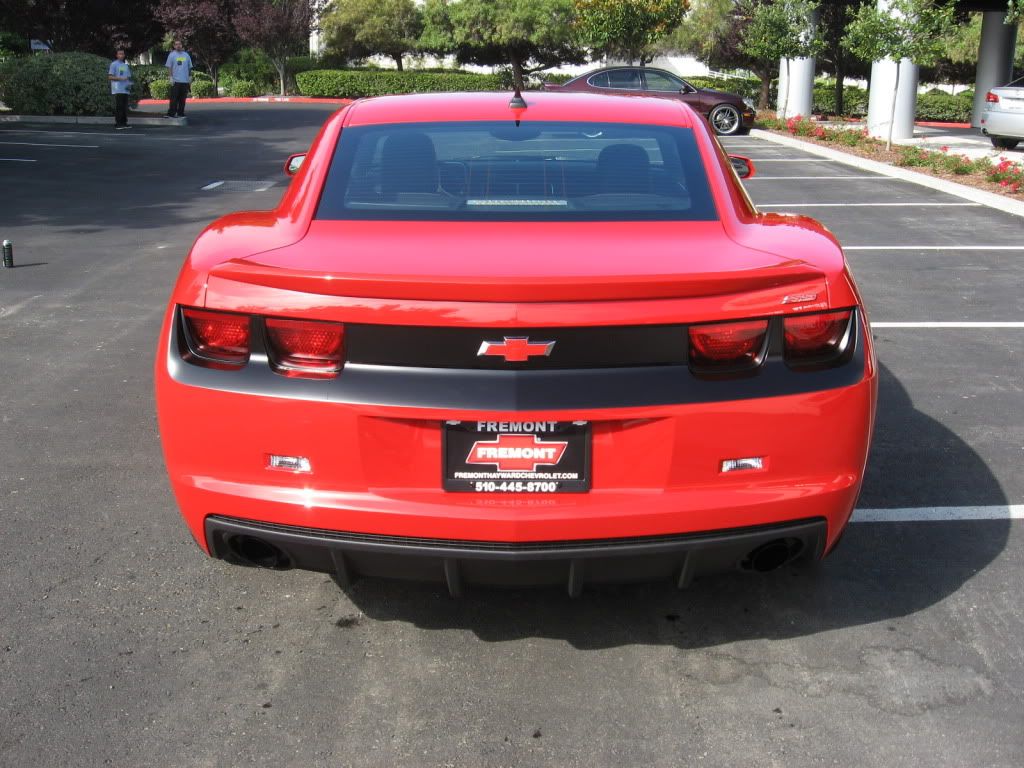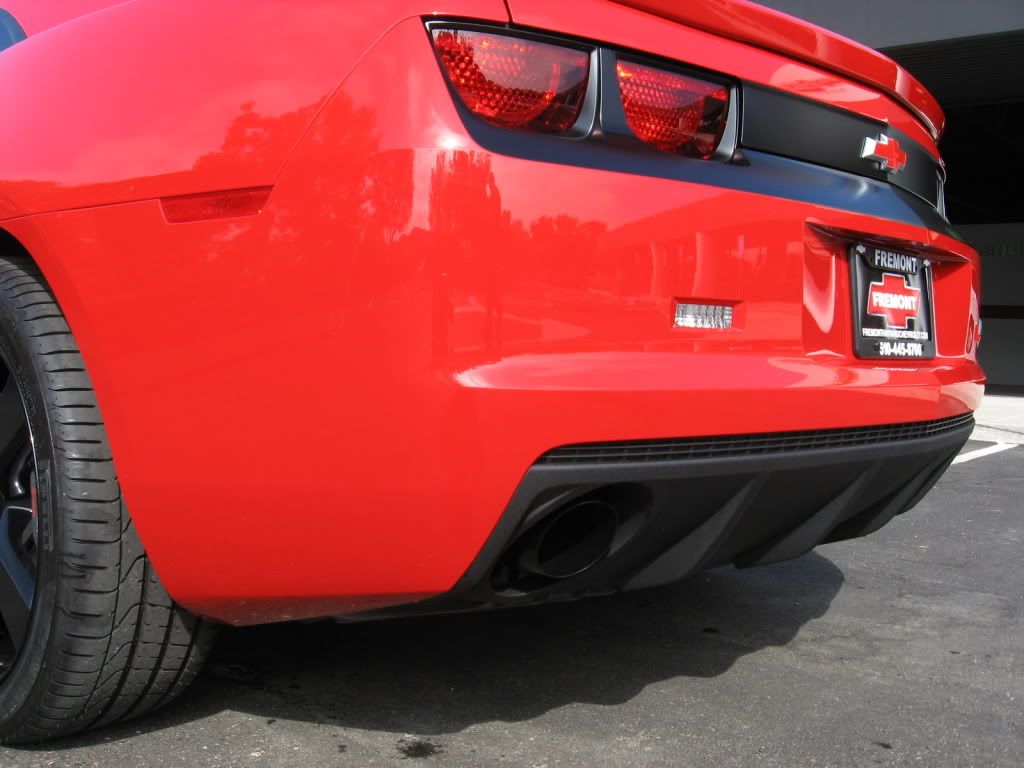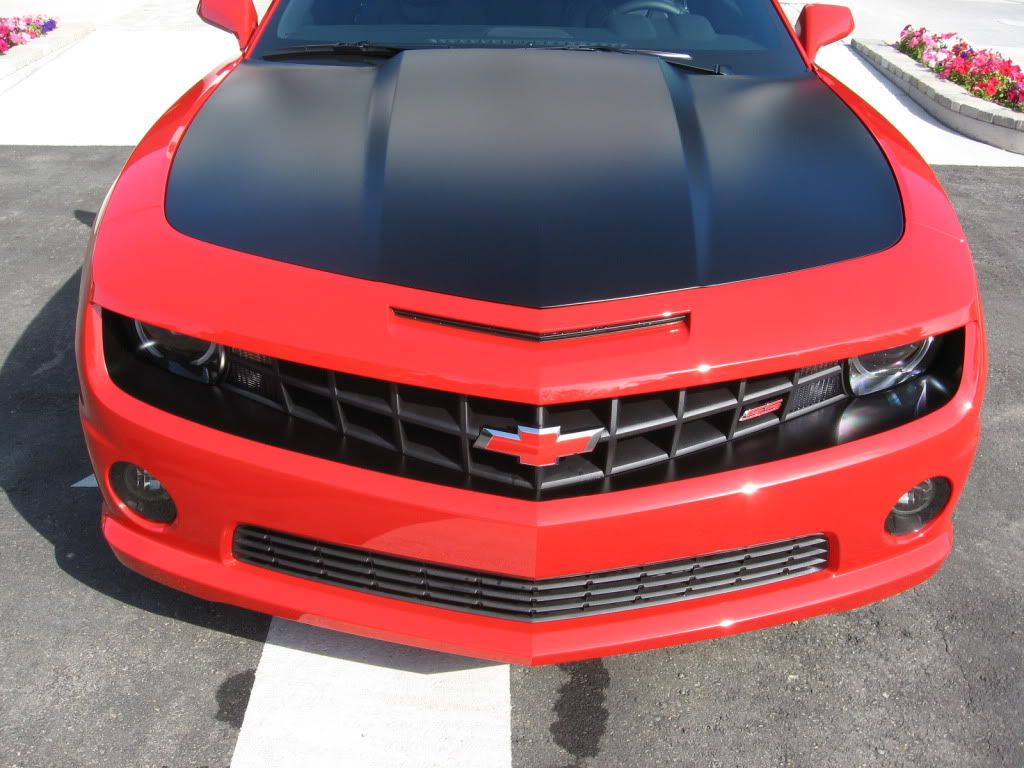 Junior Member
Join Date: Dec 2007
Location: fla
Posts: 63
i like the blackout tail lights
Looks good! you should smoke the tail lights, I think that always looks good.
---
2SS/RS Cyber Grey Metallic with Black Racing Stripes, Black Leather, and Sunroof. Driving it
Daily Driver: 2004 SS Silverado Victory Red with K&N Intake, Magnaflow Exhast, and Edelbrock Headers
Banned
Join Date: Jun 2007
Posts: 4,153
Is he going for the look of the LS7 SEMA showcar?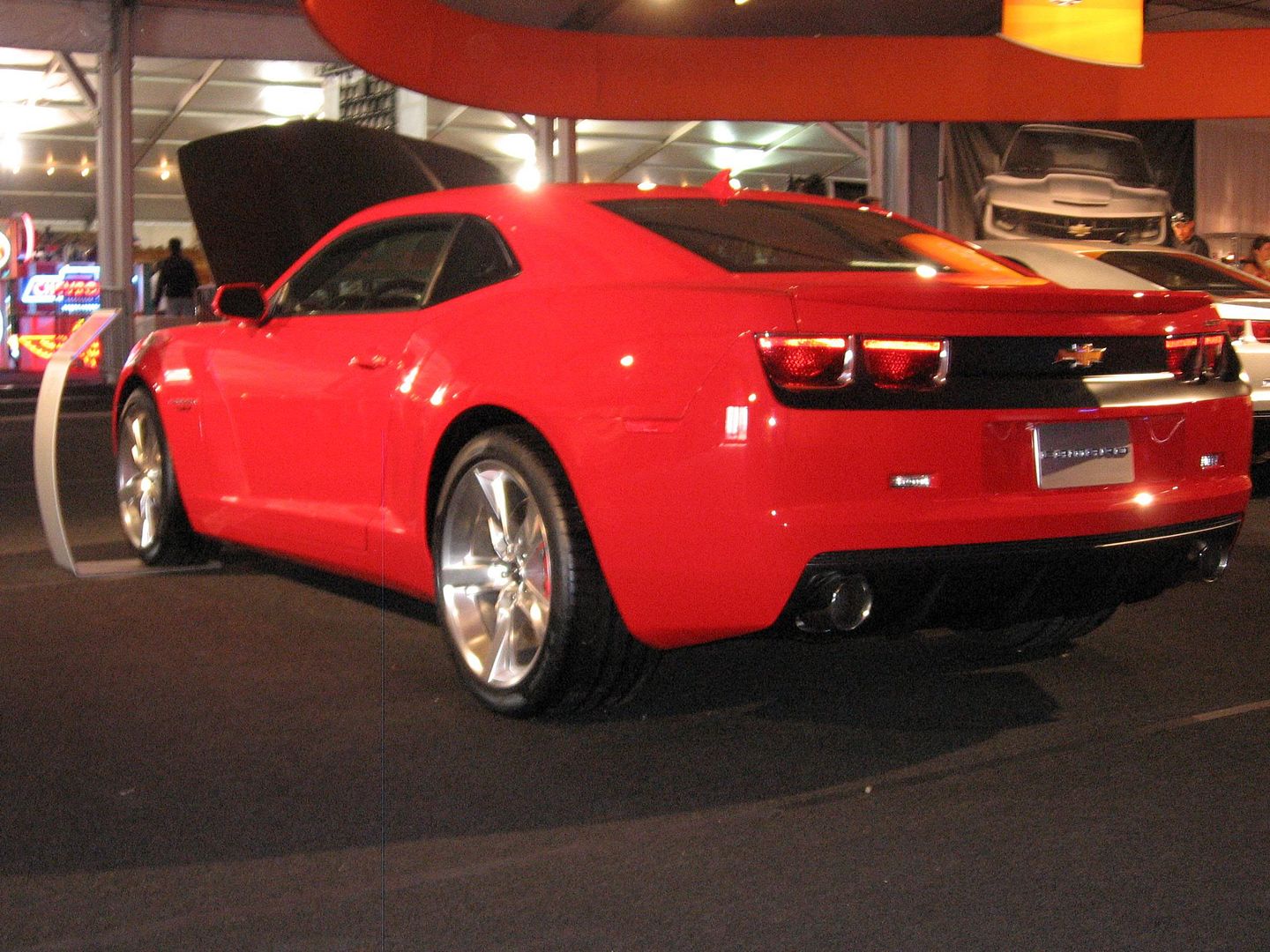 Looks Great!!
Need's tint
Veteran Member
Join Date: Oct 2008
Location: Wetumpka, Alabama
Posts: 8,645
Nice picture thanks for sharing....
---
2014 2LT/RS with spring edition package. Proud Litho Owner #28.
Very nice, hood, wheels and tail panel look great
The only thing I would change is removing the SS emblems (stands out too much in the grille) and do something else with the bowties, the red is a bit much for me
Join Date: May 2009
Posts: 26
Quote:
Is he going for the look of the LS7 SEMA showcar?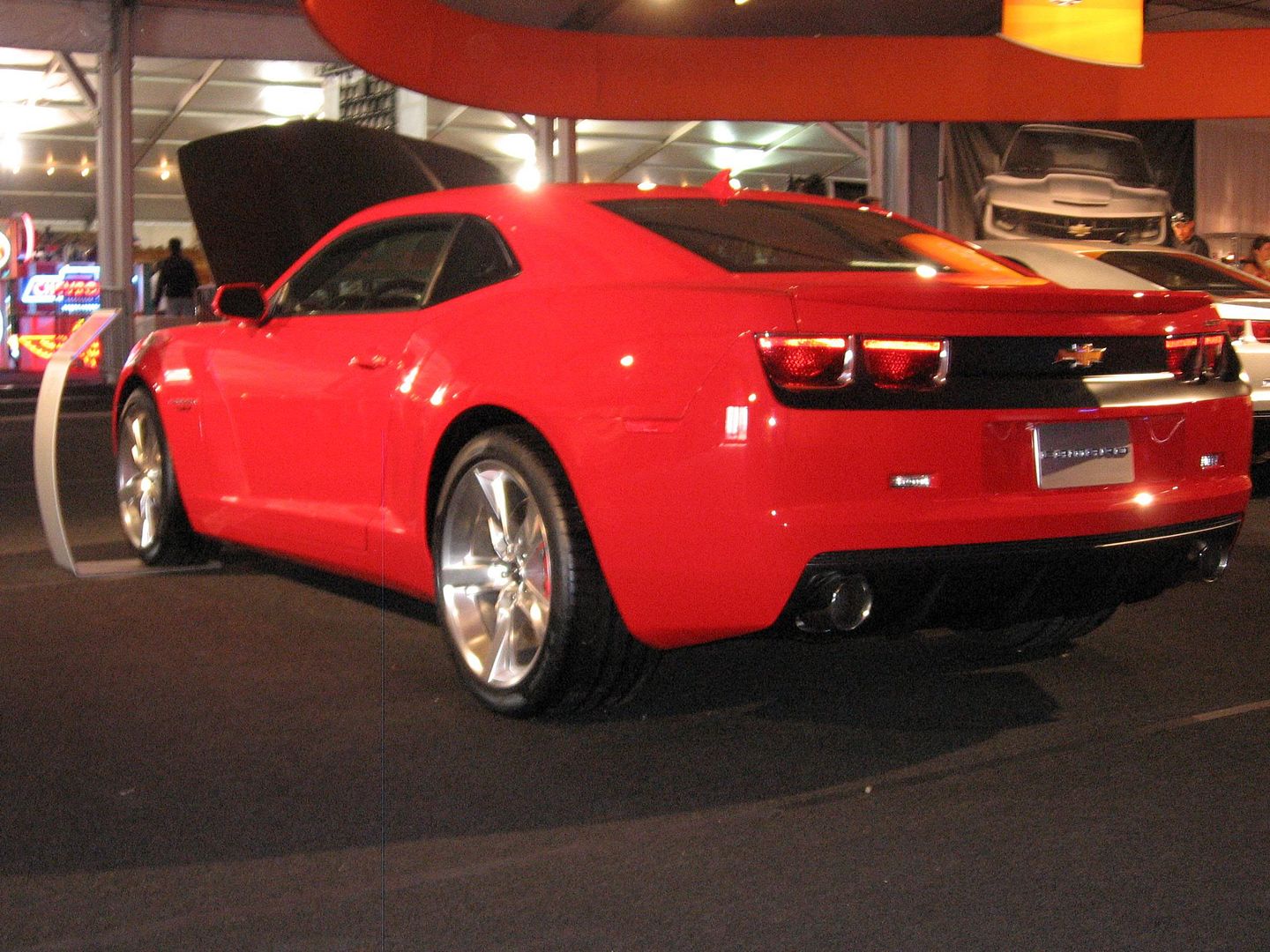 Yes. The customer loved the LS7 concept car when he went to SEMA and he wanted his own. We just took it and made it his own. We blacked out the bezels, changed the emblems and black powder coated the wheels to make it different.
Wow that looks incredible, makes me really want that.
---
Proud owner of a 2005 srt-4 on less boost and heat soaked put down 372whp and 395wtq. Building my 1973 celica hopefully running before police academy starts. Can't wait to own a new car off the lot. Looking into the 1lz
I really like the flat black appearance of the hood, but there seems to be some disconnect, imo, to the rest of the car. Im personally not a big fan of black out wheels, but I can tell from the pics that it was all high quality work, and to that I give a big
---
R.I.P. Michael Jackson, King of Pop. You shaped music into everything it has become. Sing for the angels now.