Old Muscle - New Muscle
---
Had to get some shots of the two Hot Rods together.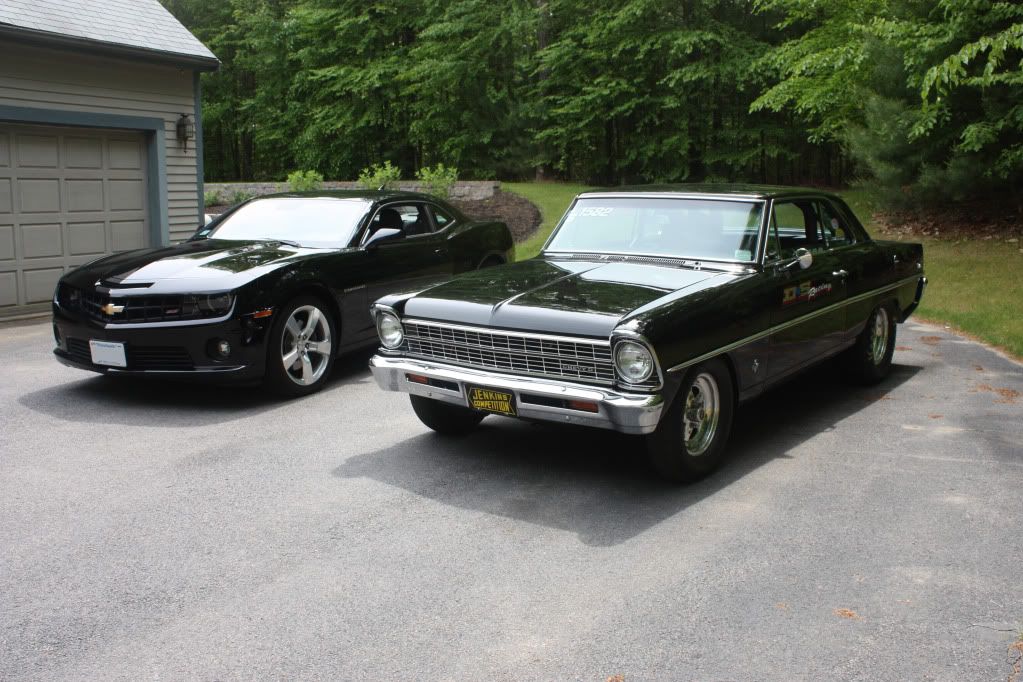 ---
Don Fardie
2010 2SS Black on Black
1967 Nova NHRA Stocker
1582 F/S
Nice collection, old cars are so cool!
Nice! Digging them both!
---
2000 Red 1SC Z28 A4 - dead for now
2005 Black GTO M6 6.0 - Split daily driver
1987 Silver Fiero GT - Split daily driver
Gotta love NEW and OLD Together
Good looking Nova
You know there is something so special about classic Muscle
---
Anyone that has the cash can buy a Camaro....but all the history and stories wrapped up in a classic like that Nova is priceless. Great pic!
---
Foose Legend - MRT V2
Thanks Dreammy and everyone else's nice comments. Actually this Nova does have some good history. It was originally a Lease car though a dealership outside of Boston and was ordered as a 4 speed, Bench Seat, 12 Bolt posi, Tinted glass, 327. It was not the 350 hp version, but an odd combo for a lease car. It was later purchased outright and drove on the street for a few years and was raced at the local track. The wheel wells were cut out to run slicks and the original motor was modified. It was actually one of the top cars to beat in the south shore till the motor blew. It was put in storage for about 20 years and I ended buying it back in the 90's through a person that wanted to restore it, but decided not to. Only had 37,000 on it.
I drove it for about 10 years on the street and then turn it into a NHRA Stocker. Haven't won that first big race (came close a few times), but did hold the national NHRA record for my class for 2 years 07-08.
The car is a blast to drive and I missed driving it on the street. The new Camaro is fulfilling that need with no problem……..life is good now
---
Don Fardie
2010 2SS Black on Black
1967 Nova NHRA Stocker
1582 F/S