Newbie
Join Date: Jun 2010
Posts: 5
New SS Orange detail
---
Hey guys- the fiance just took delivery of her new loaded ride, it pretty. Here's some pics after cleaning her up, as well as a pic of the old guy's car. More than a thousand HP in the garage these days.
Doug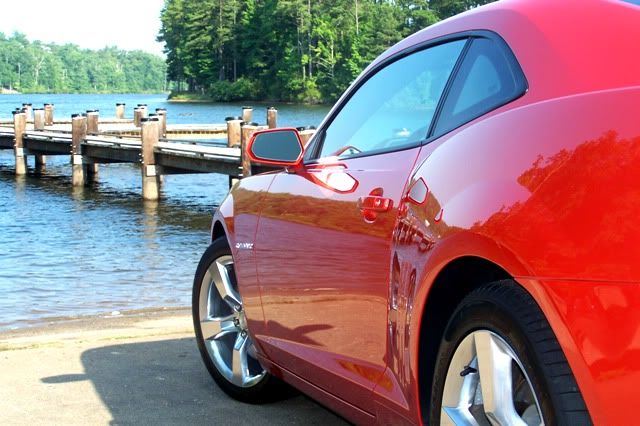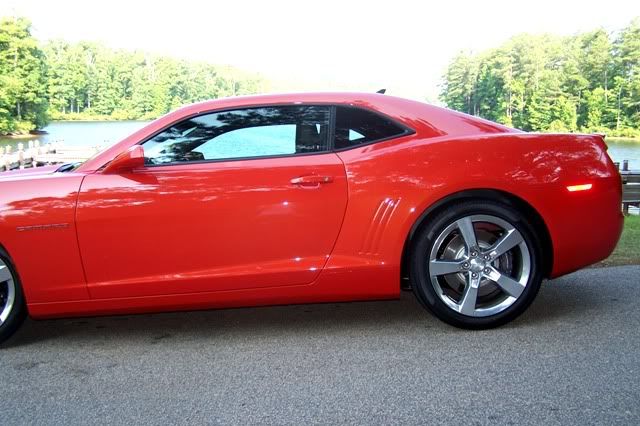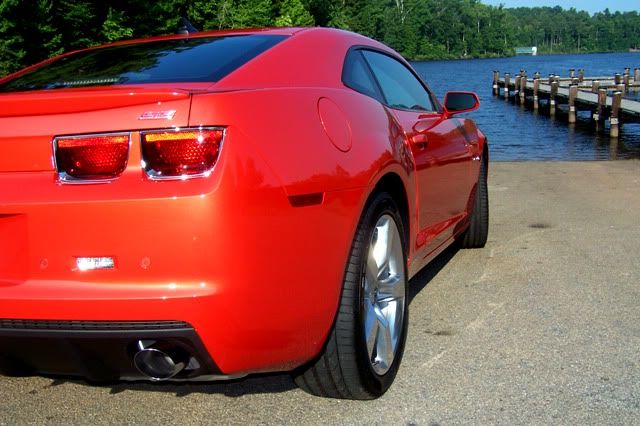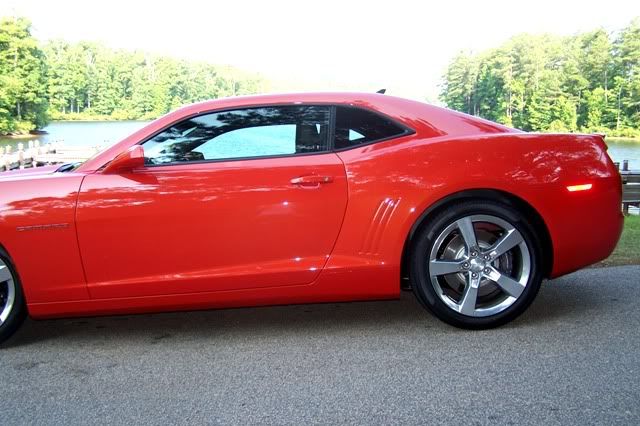 and my black beauty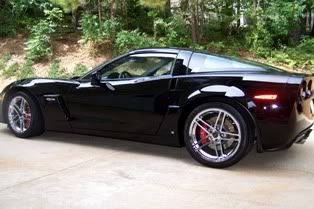 Veteran Member
Join Date: Oct 2008
Location: Wetumpka, Alabama
Posts: 8,645
Hello from Alabama and welcome to
Looks great nice job
---
2014 2LT/RS with spring edition package. Proud Litho Owner #28.
NICE...and welcome!
---
2010-2SS/RS/LS3/IBM/RP6:
ECS-Paxton Supercharger / American Racing Headers & Exhaust / PFADT Suspension / DSS 9" 4.10 Rear / FOR SALE!
Quote:
Powerfreak is the only one who actually understood anything.
Newbie
Join Date: Jun 2010
Posts: 5
Thanks guys, appreciate the welcome. Enjoy the C5 .. like the new stablemate in the garage, but with the sunroof, my head touches the roof and I'm not that tall LOL
doug
NICE!!!! that's a heck of a collection for the garage
---
welcome to alberta we eat cow, drill oil and rope calves
wants to push you down a flight of stairs to see if you are like a slinky or if you bounce like a ball... either way, I am quite sure I will be amused
****! i wish i could get my wife to get a cool car. camry's just dont do it for me. lol
---
Brixton Forged
CM10 Wheels IN STOCK!!! RF7 SOON!!!!
Camaro/M3/M4 wheels in stock High Gloss Titanium