Old
12-12-2010, 07:57 PM
Thread Starter
BLACK MAMBA GETS NEW STRIPES...again
---
Hi everyone,
I first had matte black racing stripes for about a year or more, then i wanted something different so i pulled those off and went with the matte black hockey and center hood stripes. i loved both matte stripes, but i found that the matte black hockey stripes tended to look gold all the time due to the sun's reflection and i also found that it made the car look higher in the rear than it really was, so i pulled those off and installed some cyber gray bumble bee stripes. I really like how they came out. they match really well with my powdercoated rims. I think these stripes are my favorite ones by far and i haven't posted pics of my car in a while.
this was the first stripes i installed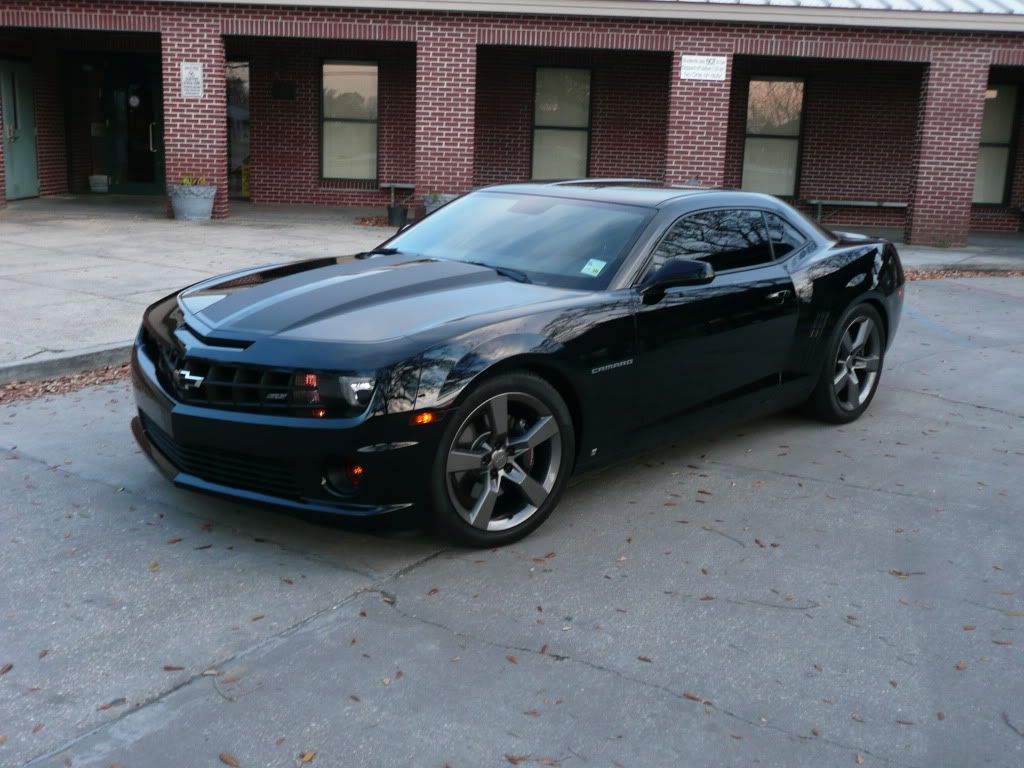 then i installed these stripes with matching matte bowties
and here is the new cyber gray bumble bee stripes I've just put on a few weeks ago along with matching bowites
and here is a few under hood and wheel pics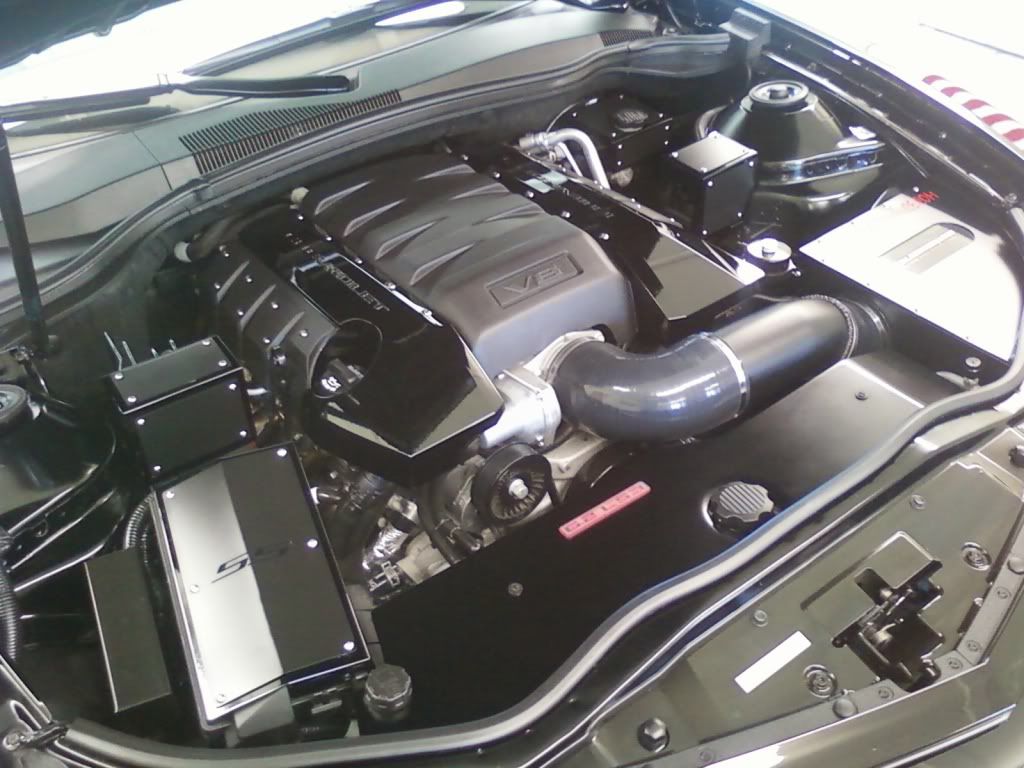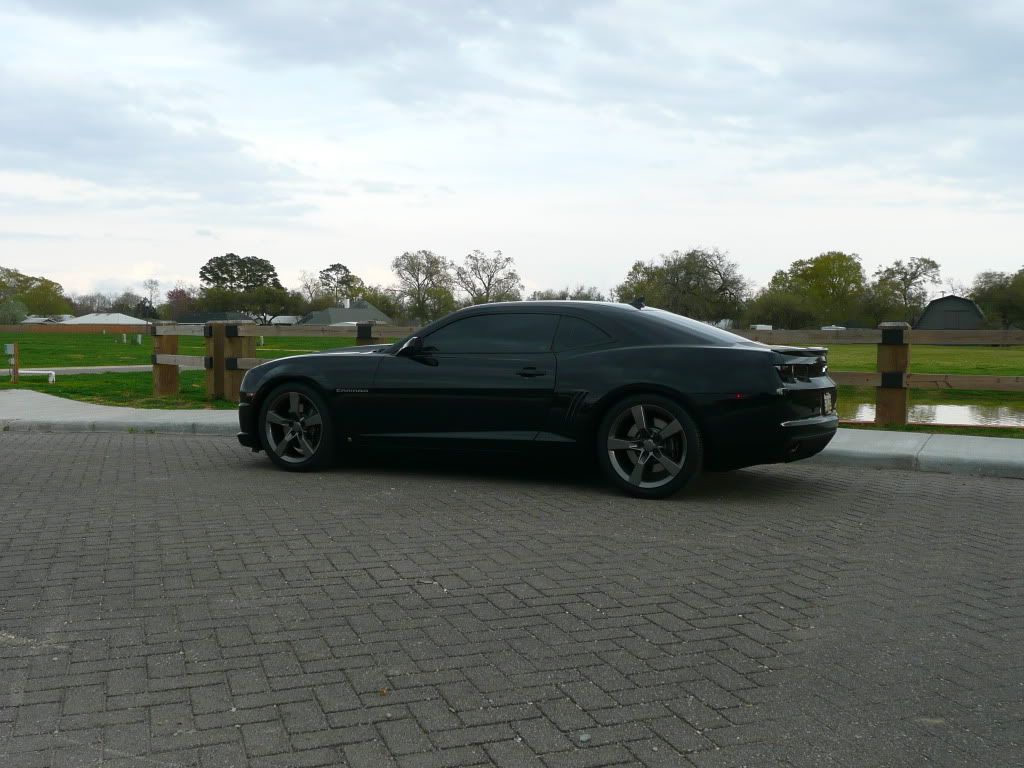 I like!
---
1994 Z28
Autobot
I would like to thank the person that came up with these fine avatar and signature's.

I like it! The powdercoated rims really look good
Veteran Member
Join Date: Oct 2008
Location: Wetumpka, Alabama
Posts: 8,645
Looks great to me
---
2014 2LT/RS with spring edition package. Proud Litho Owner #28.
www.camaroscotty.com
Join Date: Jan 2008
Location: www.heiserchevroletcadillac.com
Posts: 5,298
nice!
---
http://www.camaroscotty.com
YAHOO IM:
CamaroScotty /
FACEBOOK:
Camaro Scotty
Old
12-13-2010, 06:53 AM
Thread Starter
Yep, I'd like to do that, but with a twist of sorts once I get my IBM Camaro., I'd like to do same color stripes like my sig. or a stripe on the front nose or deck lid... it looks great on black, black w/a bit of silver in it.
100% free webcam site! | Awesome chicks and it is absolutely free! | Watch free live sex cam - easy as 1-2-3
---
Getting way pumped up ..LOL(Never giving up !)
The all new Convertible (Born 1/11/11) !, Welcome to the Fleet !
SHADOW 2013 GBA 2SS/RS A6 Vert (2/13/14)
"FROST 2011 SIM LT1 A6 " FIRST VERT MOTM AUGUST 2013
*PROTESTING GM*
"GIVE ME MY13'IBM ZL1 vert GM!"
looks good
---
Black 2SS/RS 6M
ordered 5-23-09 : 3000 9-4-09: TPW-9-28-09 : VIN# 10-6-09 :
Received 10-28-09 Perma Grin since
Premium Member
Join Date: Oct 2010
Location: Harker Heights, TX
Posts: 2,624
Looks Better!!!!! I just changed the Hood Spears on mine a few days ago, had the Matt Black stick-ons taken off and had the Hood Spear Painted on, Looks Soo much Better. Getting my wheels Re-Powder Coated this week and adding some Orange to them, once I get them back the hood will be completely dry & I'll be able to Clean it up to take Pics...
---
Retired US Air Force & Loving Life!!!
2012 Corvette "Centennial Edition" Coupe
2012 Grand Sport 3LT