Junior Member
Join Date: Apr 2010
Location: Boulder,CO
Posts: 86
Reports of a murder in progress
---
I found some extra black vinyl laying around the garage and some thoughts started going through my head so i decided to try to use it to black out my marker lights. I am pretty happy with the way it turned out. I also am taking off the chrome bezils off of the tail lights and i am going to sand them down and shoot them black too (have pics of that tomorrow need to add another coat)
EDIT: NEW PICS BELOW
Before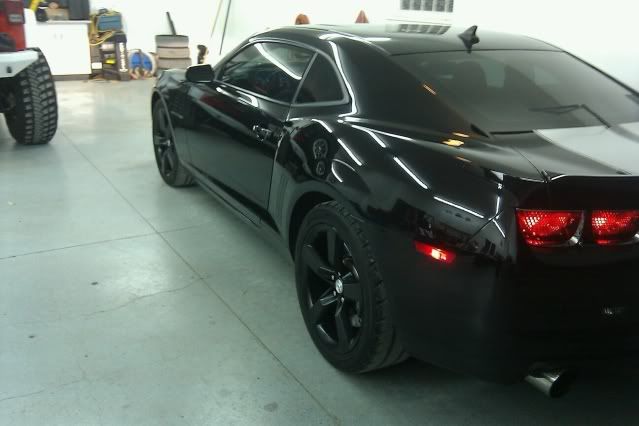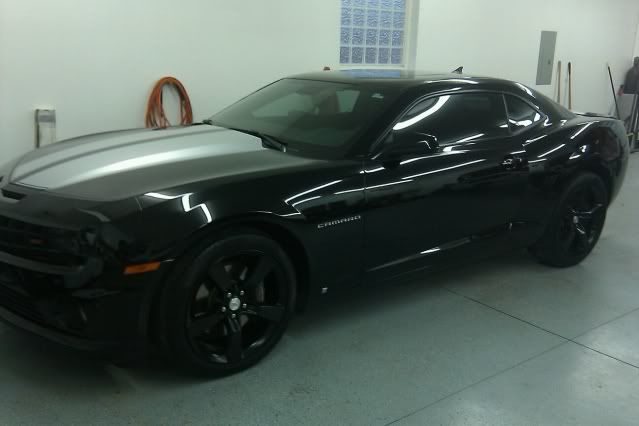 After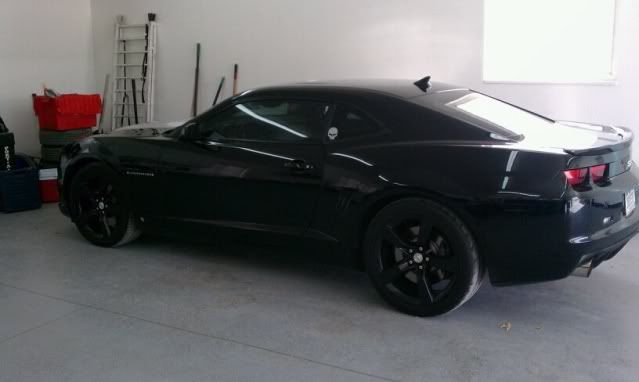 ---
2010 2SS/RS A6 PerSSephone
2007 Trailblazer SS (R.I.P)
http://youtube.com/watch?v=T9uGBE5EV8Q
---
Last edited by MileHighSS; 03-13-2011 at

12:05 PM

.
Looks good
---
"All alone in my funeral home, playing in blood, there's just got to be something wrong with me" -Slayer-
Very Nice!!!!
---
Performance Mods:
Stage 2 Cam Kit, Pipeline CAI, MGW Shifter, Lingenfelter ZR1 clutch, SSW 1 7/8" Headers, 3" Magnaflow exh., Tune by G-Force Motorsports, 477 RWHP
Exterior Mods
: PFADT drop springs, Narrow Black Rally stripes, Herritage Grill, TSW Nurburgring Wheels with 305/35 ZR20s out back & 275/40 ZR20s up front.
looking sweet!!!

edit: whatcha got parked in the background there?!?! looks like a jeep
---
welcome to alberta we eat cow, drill oil and rope calves
wants to push you down a flight of stairs to see if you are like a slinky or if you bounce like a ball... either way, I am quite sure I will be amused
Veteran Member
Join Date: Oct 2008
Location: Wetumpka, Alabama
Posts: 8,645
Looks good keep going
---
2014 2LT/RS with spring edition package. Proud Litho Owner #28.
Premium Member
Join Date: Apr 2010
Location: Hurst, Texas
Posts: 4,361
Very Nice!!
---
2010 2SS/RS A6 L99 Born 09/16/2009 Vin#9146985
ModernCamaro Car of the Month Jan 2013
CAI,Axle back exhaust, V Max Throttle Body
Nice job.
---
2011 2SS CGM/IO Convertible - MySSt
Premium Member
Join Date: Oct 2010
Location: Harker Heights, TX
Posts: 2,624
Looks Good all Blacked Out....
---
Retired US Air Force & Loving Life!!!
2012 Corvette "Centennial Edition" Coupe
2012 Grand Sport 3LT
all you need now is black lug nuts and center caps
Junior Member
Join Date: Apr 2010
Location: Boulder,CO
Posts: 86
Quote:
all you need now is black lug nuts and center caps
The only reason I have left those is because I see a ton of all black Camaros but I don't see any with stripes so that's why I left the silver stripes, lugnuts and Jake skulls in silver just to be a little different
---
2010 2SS/RS A6 PerSSephone
2007 Trailblazer SS (R.I.P)
http://youtube.com/watch?v=T9uGBE5EV8Q