Junior Member
Join Date: Feb 2011
Location: Stevens Point, WI
Posts: 28
My WHIP
---
Enjoy my camaro is super dirty and temps don't want to warm up to 40
Here's some pics of my new toyz. Sullivan Racing Pedals, Camaro Fuel Door, Hurst Shifter and my 5202 Plasma Bulbs for my fogs.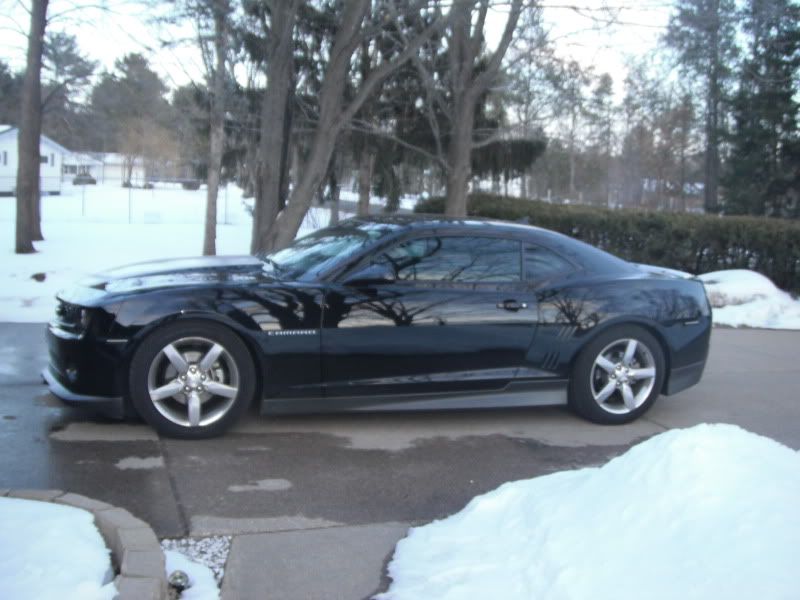 Nice car! Welcome to the site
Veteran Member
Join Date: Oct 2008
Location: Wetumpka, Alabama
Posts: 8,645
Looks good
---
2014 2LT/RS with spring edition package. Proud Litho Owner #28.
Senior Member
Join Date: Feb 2011
Location: New Bern , NC
Posts: 782
I like
---
2011 2SS/RS , summit white with IOM stripes .Flowmaster American Thunder catback exhaust.
why is PRND on both sides of the shifter? thats kinda weird lookin.
---
Brixton Forged
CM10 Wheels IN STOCK!!! RF7 SOON!!!!
Camaro/M3/M4 wheels in stock High Gloss Titanium
Looking good.
---
2011 2SS CGM/IO Convertible - MySSt
Premium Member
Join Date: Oct 2010
Location: Harker Heights, TX
Posts: 2,624
Looks Good, what other mods do U have planed??
---
Retired US Air Force & Loving Life!!!
2012 Corvette "Centennial Edition" Coupe
2012 Grand Sport 3LT
Looks Great ! How did you get the fog lights to come on with the HIDs
Quote:
Looks Great ! How did you get the fog lights to come on with the HIDs
It's easy, all you do is tap into the side marker lights. I used a T-Tap but my brother tells me that they are vulnerable to corrosion so this spring I plan to take the front end off and do a proper solder connection. This makes the halos and fogs on all the time. I can get you the wire colors if you want but all you have to do is remember that black is always the ground wire.
---
2SS/RS L99 A6, RotoFab CAI, Kooks LT headers w/High Flow cats, Borla CAT back, Heritage grill, SmartMirror, ABL lighting, drilled and slotted rotors w/Hawk pads, 400 watt amp.
Life is too short to drive an ugly car.
I bought mine from Camaro Scotty!