Camaro Convertible takes over TMS
---
As you may have seen, the Camaro Convertible was used as the parade vehicles here at TMS. I thought you might want to see some cool pics from this weekend.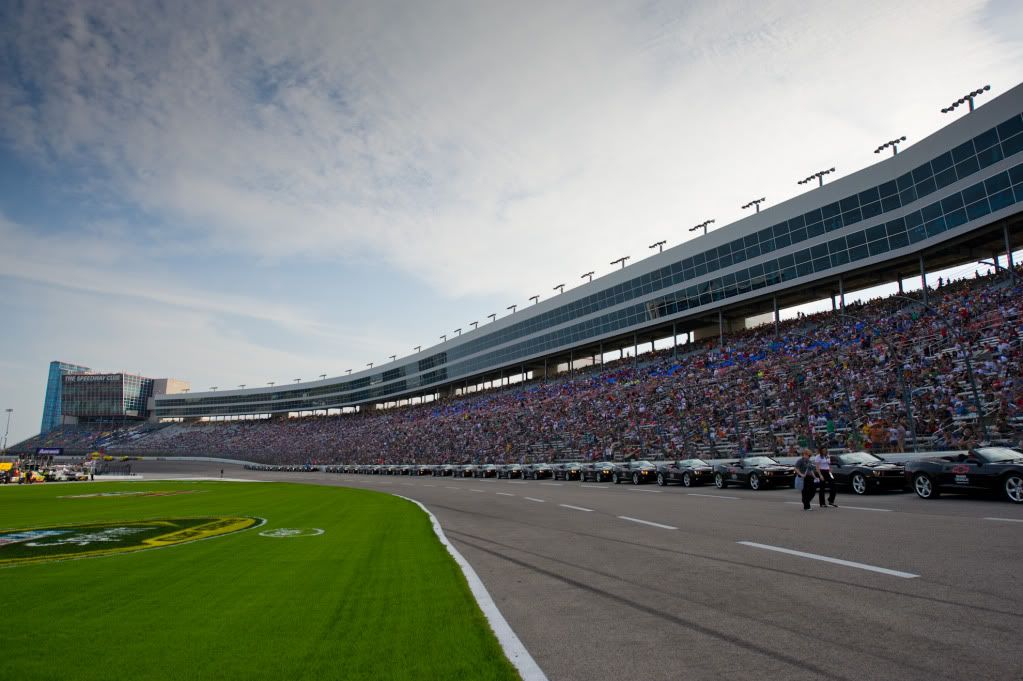 Tony "Smoke" Stewart got to ride in the Classic Chevrolet Camaro for the parade of drivers!!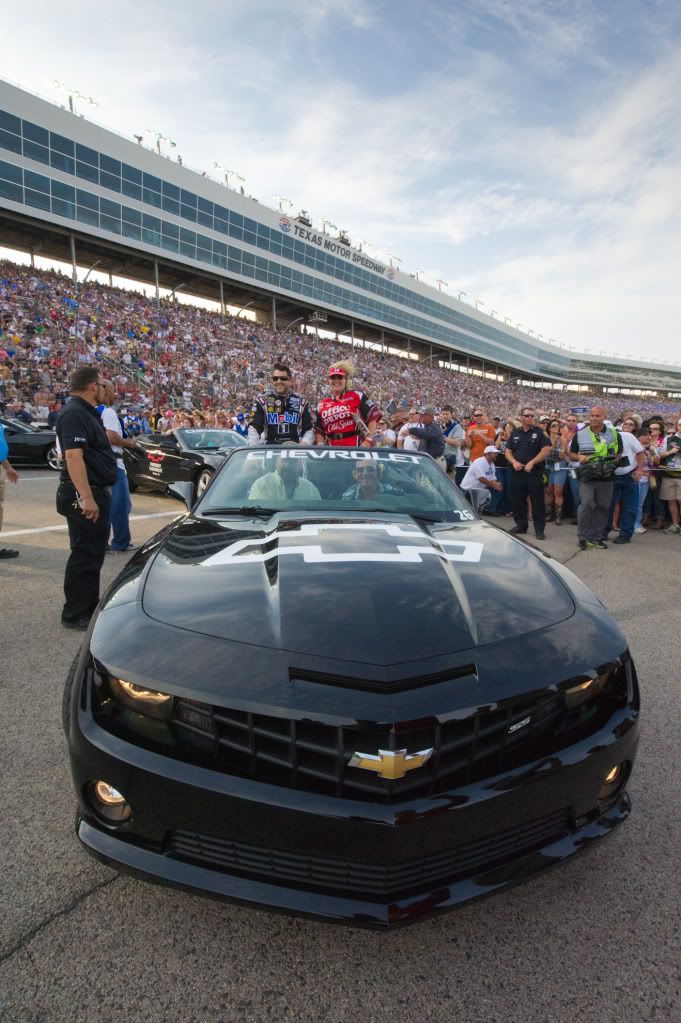 He even signed the window sticker for 1 lucky purchaser of this parade car that is now for sale at Classic Chevrolet!
---
SS-ERIC
Matt Kenseth in his parade lap... before winning Texas Motor Speedway's 1st ever night race.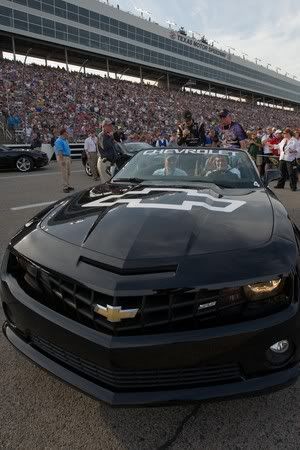 ---
SS-ERIC
Premium Member
Join Date: Oct 2010
Location: Harker Heights, TX
Posts: 2,624
Nice but should have Represented all the Colors!!!!!!!
---
Retired US Air Force & Loving Life!!!
2012 Corvette "Centennial Edition" Coupe
2012 Grand Sport 3LT
Quote:
Sweet
"
Fail, on IBM !, not black one's
!"
Thx Eric... that was so cool for you to post them, that's way cool to see that many
Lemme see if I can get you a couple of pics on an IBM...
...sorry we sold both of our IBM cars over the weekend
---
SS-ERIC
---
Last edited by SS-Eric; 04-11-2011 at

09:04 AM

.
**** Eric!!.......YOU get to do ALL the fun stuff
Nice Pics.
---
__________________
2011 2ss/RS Black over RJT Convertible-Bre-Z
Facebook @
www.Facebook.com/CamaroCX3Cover
Proud owner of Litho #198
it has its privileges
---
SS-ERIC
ModernCamaro.com Founder / Former Camaro Disciple
Join Date: Jan 2006
Location: Chicagoland, IL
Posts: 11,842
SO awesome!!!!
Hell yeah

Dam that vert looks good in black.

I was wondering how many black verts TMS had.