My Summit White SS build up!
---
Purchased Friday August 13th 2010.
First day on the driveway.
3 days later, new floor and trunk mats.
2 weeks later it went from this.
To this.
One month later to this, added a Cold Air Inductions CAI.
Beginning of October added Flowmaster cat backs.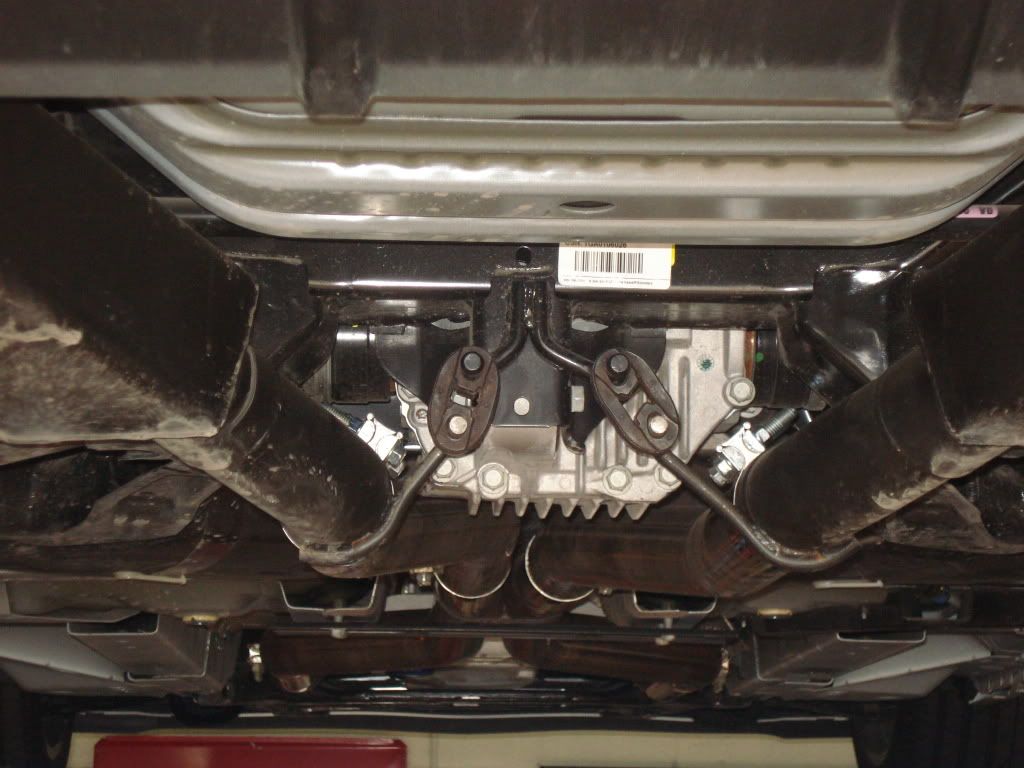 Next came a Barton short throw shifter.
End of October was time for some Solo hi flow cats to go with the Flowmasters.
Car was put away at the end of November for 4 months but once the cover came off it was time to start modding again.
First up was adding a MPD rear spoiler.
Next to arrive at the door was a set of AAC sidemarkers and DRL plasma bulbs.
Before.
After
Stock DRL/fogs
AAC plasma bulbs, much closer match to the headlights.
This last mod scared me because I had to remove the front bumper cover but it all went smoothly.
Factory grill.
GM Heritage grill painted white from the factory.
Pics taken today.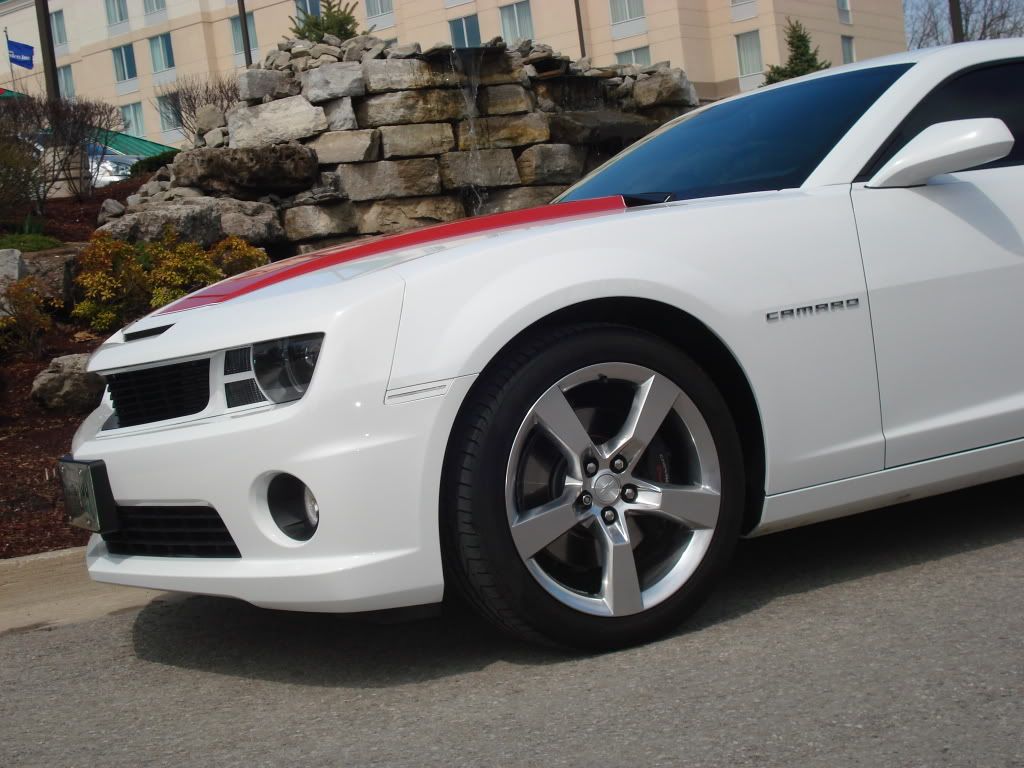 That's it as of today but I do have one more mod waiting in the wings once my live in mechanic heals.
dang those upgraded DRL are freaking awsome!!!
i think i'm gonna have to look into doing a set of those to my car
the rest of the car looks great too btw
---
welcome to alberta we eat cow, drill oil and rope calves
wants to push you down a flight of stairs to see if you are like a slinky or if you bounce like a ball... either way, I am quite sure I will be amused
Junior Member
Join Date: Jul 2009
Posts: 73
nice camaro!
---
I love youre choice in summit white, I love that new deck lid. you did exactly what I would do to my car . All youre mods are first class in looks. I just like youre taste . what a car!
---
Remember this ... the Titanic was built by professionals, The Ark was built by amatures
Quote:
dang those upgraded DRL are freaking awsome!!!

i think i'm gonna have to look into doing a set of those to my car
If you order them from AAC make sure they have them in stock before you order, I had to wait a month after I placed my order, they sell out very fast.
Thanks for the kind words guys.
Veteran Member
Join Date: Sep 2009
Location: South Carolina
Posts: 4,979
Great mods. She looked freaky without her bumper!
---
2017 Camaro SS
South Carolina
Veteran Member
Join Date: Oct 2008
Location: Wetumpka, Alabama
Posts: 8,645
Wow awesome mods
---
2014 2LT/RS with spring edition package. Proud Litho Owner #28.
Well done, looks great and you took your time
Premium Member
Join Date: Dec 2007
Location: San Diego, CA
Posts: 442
Great build-up thread. Thanks for sharing your mods...can't wait to see what else you've got planned!
---
2010 IOM 2SS/RS M6
Senior Member
Join Date: Feb 2011
Location: New Bern , NC
Posts: 782
Awesome mods.
Love the color .
---
2011 2SS/RS , summit white with IOM stripes .Flowmaster American Thunder catback exhaust.