Ravirn's 2010 Camaro SS ~ "Warlock"
---
Some things I have done, so far, to my black 2010 Camaro SS
Warlock is pretty special to me, hence... I've been taking my time to modify him to exactly what I think he should be.
EXHAUST WORK
No bolt-on exhaust for Warlock!!! Custom, hand crafted exhaust!!! Plus a new rear diffuser!
(Yes, that's actually 3" aluminum pipes. 3" so the exhaust flows smoothly despite the bends... aluminum for the sound)
The "look".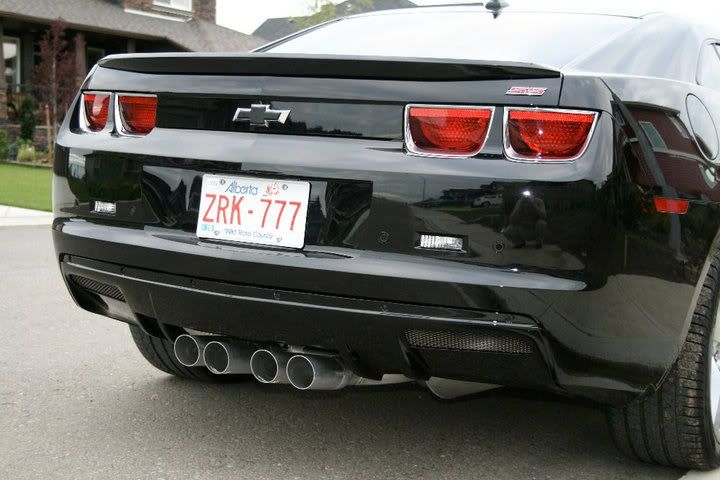 SS/RS cutouts in the pipes. When the sun shines just right... AWESOME!!!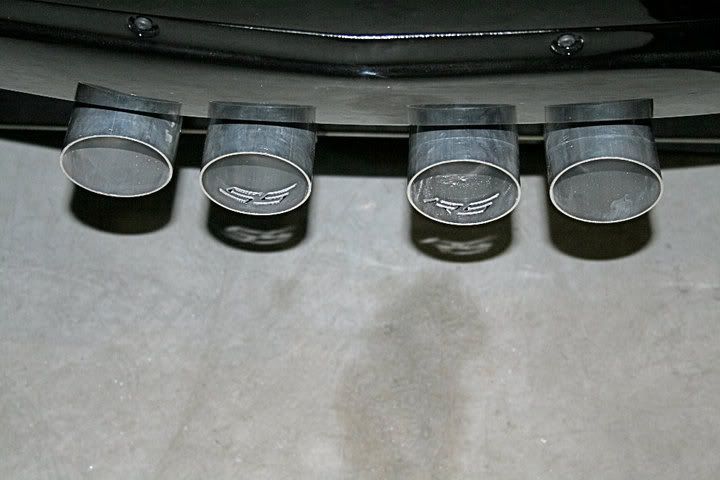 HEADERS WORK
Once I saw the stock headers (and stock catalytic converters!!!!) I *HAD* to replace them.
Those cats are for California emissions standards... and choke the HELL out of the exhaust system. !!!!!
Did I mention that Alberta has NO emission standards (yet)! Hell yeah.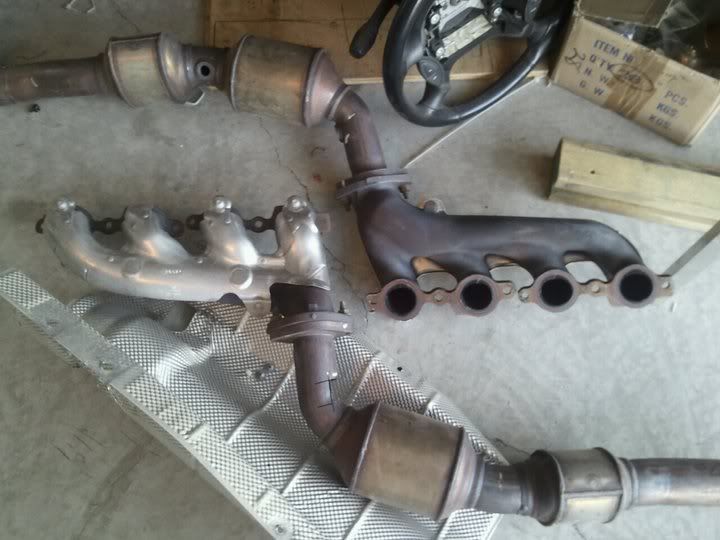 So I let the guy who did his exhaust, do his headers too. Custom work.
Driver's side headers.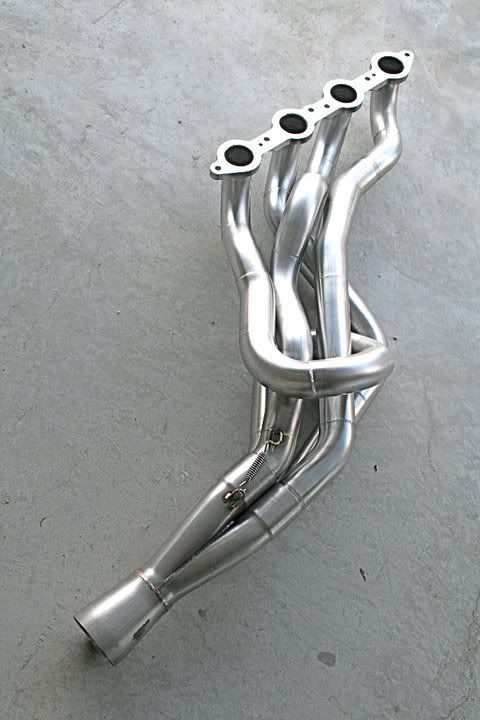 The other side of the driver's side headers. Stainless steel to withstand the heat.
The new headers fit... LIKE A GLOVE!!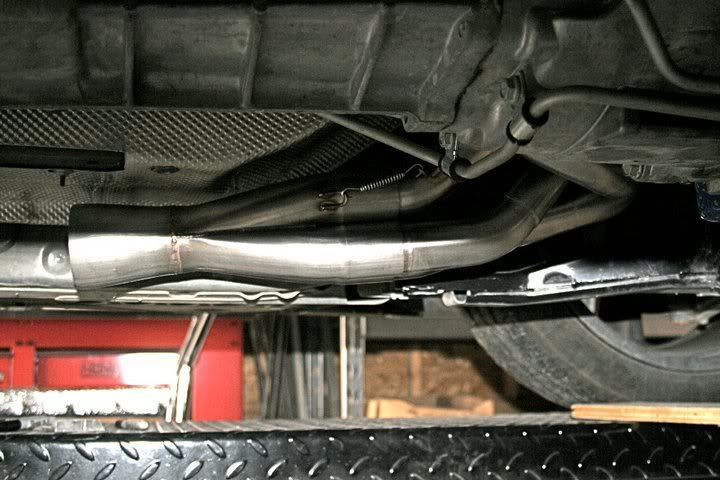 Underview... back of the car to front.
Hey... where did those catalytic converters go?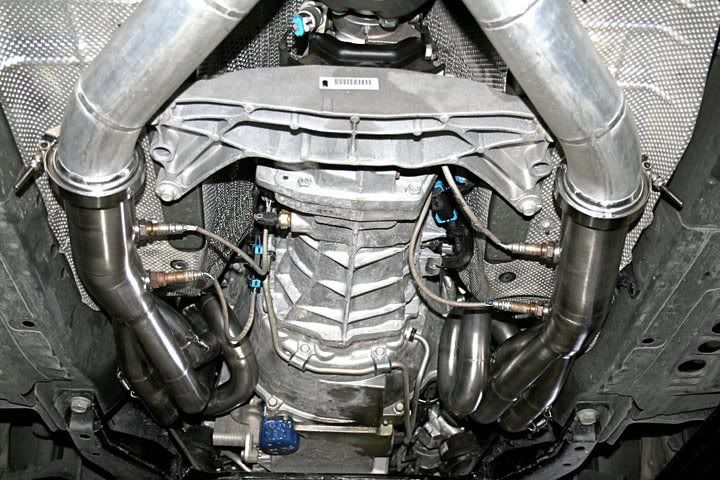 Underview... front of the car to back. No cats???? Yep. No cats.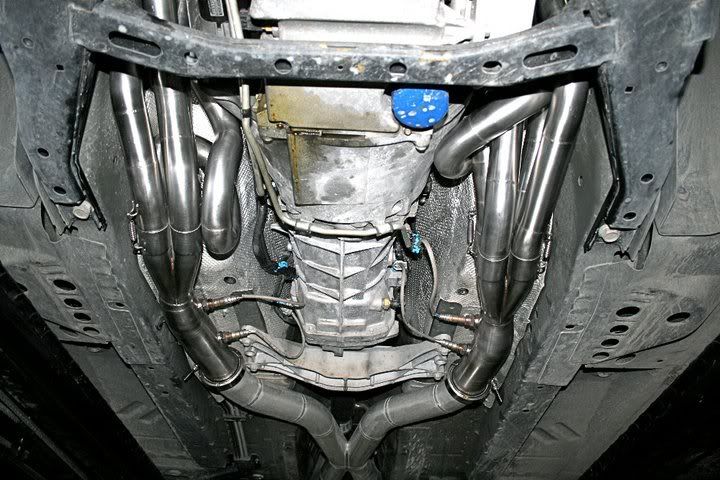 "OTHER" ENGINE ACCESSORIES
I went with Cold Air Induction's CAI kit, and noticed a change IMMEDIATELY...
No, didn't increase the amount of air to the engine, but dramatically lowered the air temp. Awesome sound!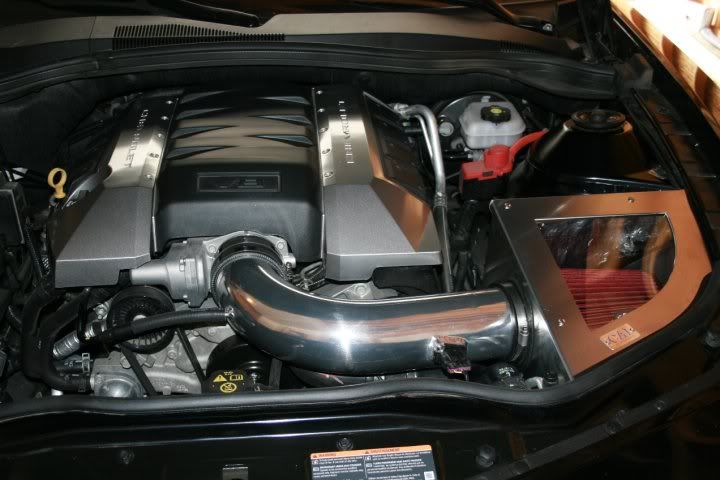 EXTERNAL APPEARANCE
Blacked out "Front Bowtie"
Blacked out "Back Bowtie"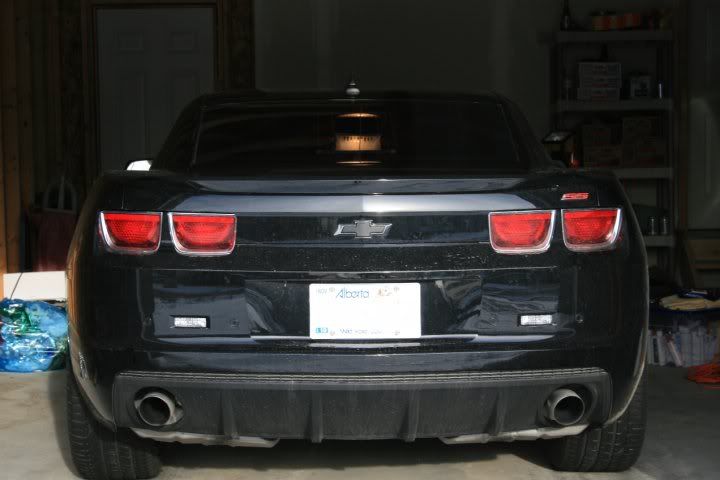 ---
---
Last edited by Ravirn; 05-08-2011 at

02:16 PM

.
Placeholder for CAM install pictures.
---
Placeholder for CAM video (dyno run).

Dyno run on Monday May 9th, 2011.
---
Placeholder for LED sidemarker pics.
Placeholder for LED taillights pics.
---
---
---
Last edited by Ravirn; 05-13-2011 at

06:23 PM

.
Member
Join Date: Nov 2010
Location: Wisconsin
Posts: 302
Thats some pretty nifty work you did. COOL !
Looking pretty good man. I love that little detail with the cut out SS and RS on the exhaust.
---
2011 2SS CGM/IO Convertible - MySSt
so you are saying the guy who did your exhaust made your headers ?

interesting bends for sure. Whats with the springs on the primaries?
Looks awesome!!! Cant wait to hear it next month!!! btw... nice tips!! I love the way the Canadian sun draws SS/RS shadows on the Oshawa parkinglot!
---
SS-ERIC