Places Rogue probably shouldn't go
---
Lesson's learned this week:
Pot holes in Northern Oklahoma breed faster than tribbles
Rogue does great at navigating gravel roads as long as she isn't allowed over 9 mph.
Ground effects rock at protecting the car when gravel is involved
All in all I was very impressed with how she handled on some of the worst roads I've ever seen and my Mom is pretty sure we aren't coming back any time soon.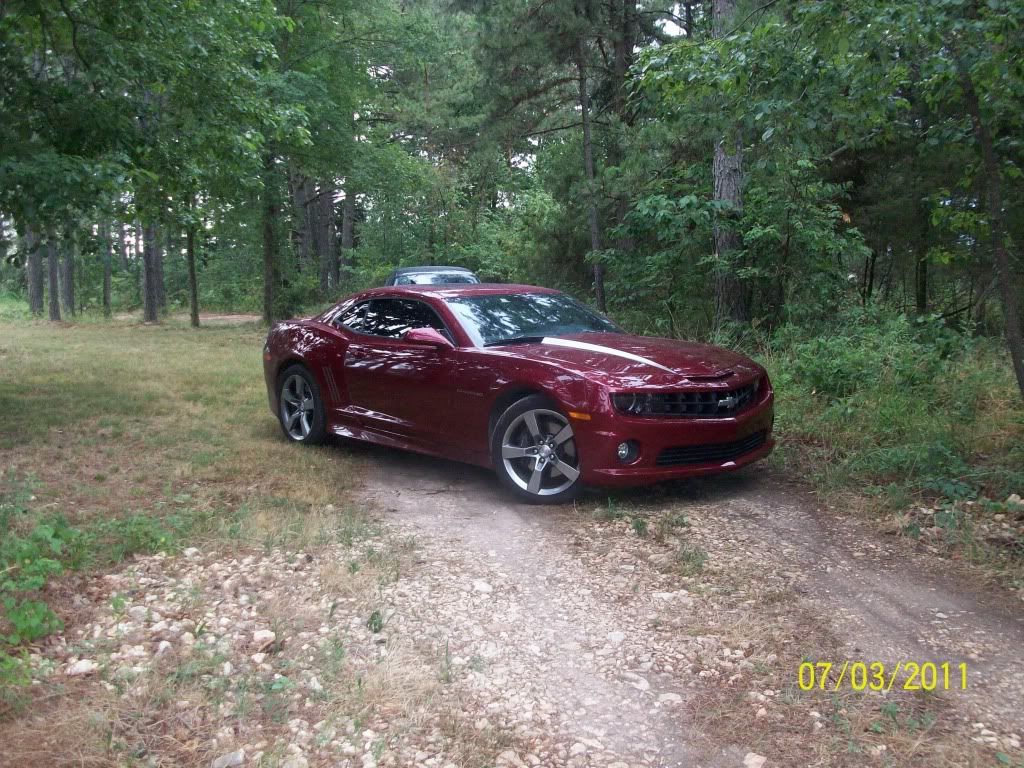 ---
Power without control is useless.
those are great pics and glad to see another camaro hit the gravel
my girl doesn't go faster then 15km/h on the gravel so i think that's pretty close to the same speed hahaha
---
welcome to alberta we eat cow, drill oil and rope calves
wants to push you down a flight of stairs to see if you are like a slinky or if you bounce like a ball... either way, I am quite sure I will be amused