Banned
Join Date: Jun 2007
Posts: 4,153
Finally covered up the hideous gold
---
I've had the stuff since Monday, but I've just been too busy. The front one is a little rough (Brother in law has my heatgun). Hoping the sun will take care of it...If not, I have plenty more stuff and will get my heatgun back.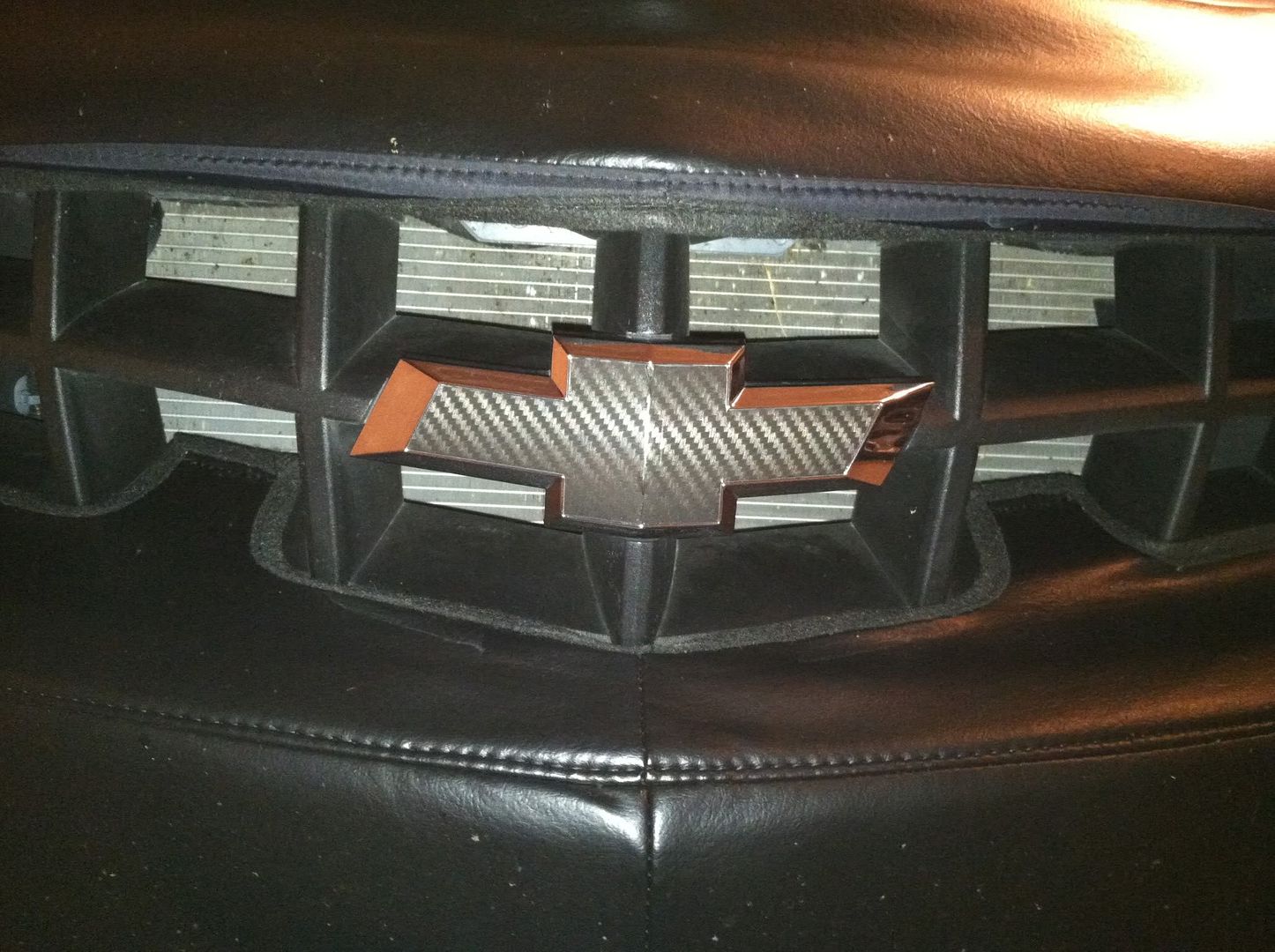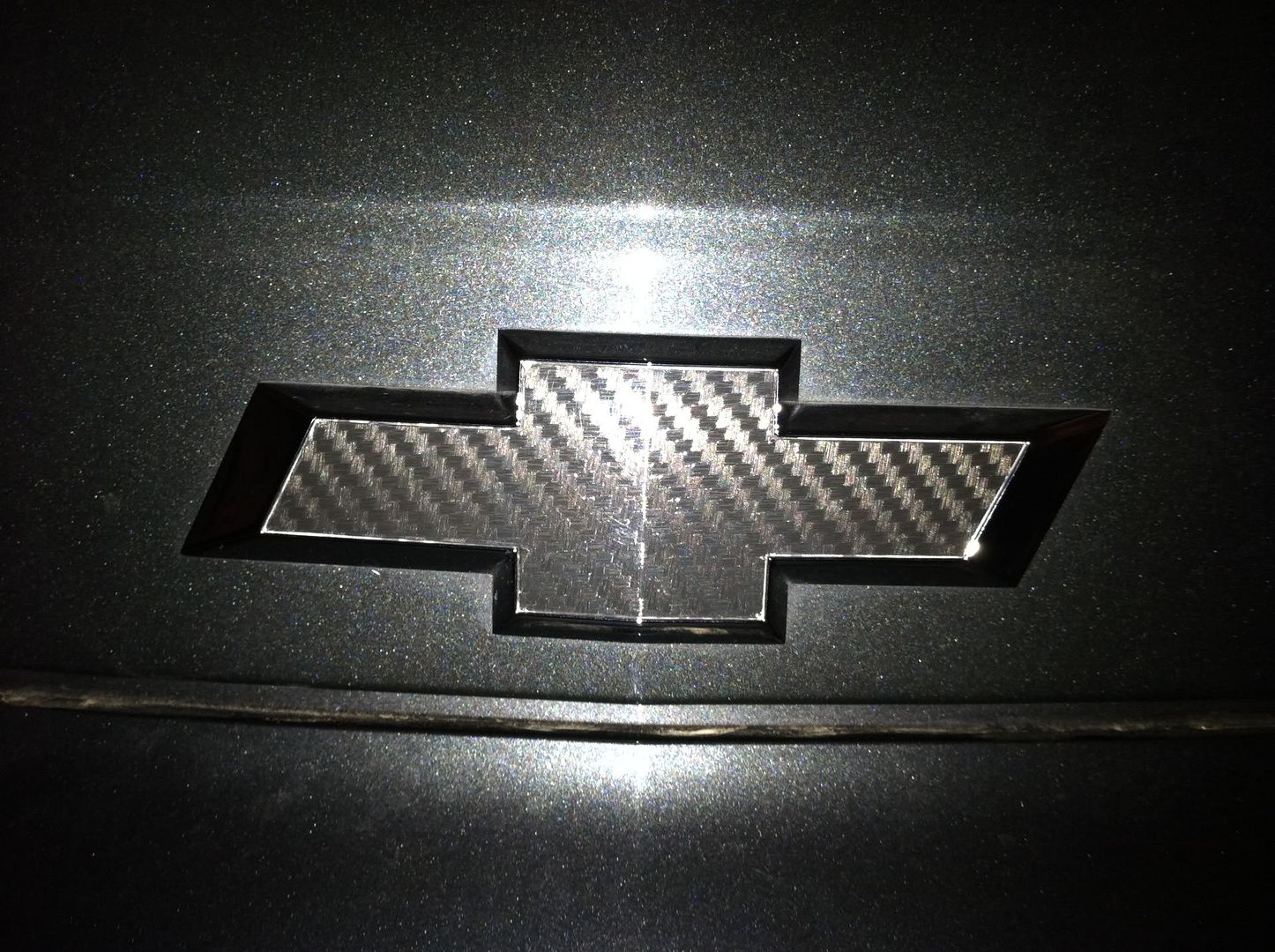 looks good.
---
Brixton Forged
CM10 Wheels IN STOCK!!! RF7 SOON!!!!
Camaro/M3/M4 wheels in stock High Gloss Titanium
Veteran Member
Join Date: Feb 2011
Location: Holly Springs, Georgia
Posts: 1,260
Looks great.
---
Buzz
2010 Synergy Green 1LT
Nice job
---
2011 2SS CGM/IO Convertible - MySSt
Looks good!
Thats how mine were before I switched to all black bowties.
Banned
Join Date: Jun 2007
Posts: 4,153
Thanks, everyone. I think I'll redo the front this weekend (I'm really picky), but it looks 1000% better.
Looks nice.
---
1998 Camaro A4 7.06 @ 96.5 MPH NA 1.47 best 60ft
2010 Camaro Tube Chassis work in progress
Senior Member
Join Date: Jul 2011
Location: Manteo, NC
Posts: 676
Pretty cool! When ya get the front to your liking, show us a pic from a little farther away.
Bill
---
'14 1LS
'13 1LT/RS
Camaro Family