Vossen CV3 and Mpd1 Hood installed
---
Painting hood next week.. let me know what u think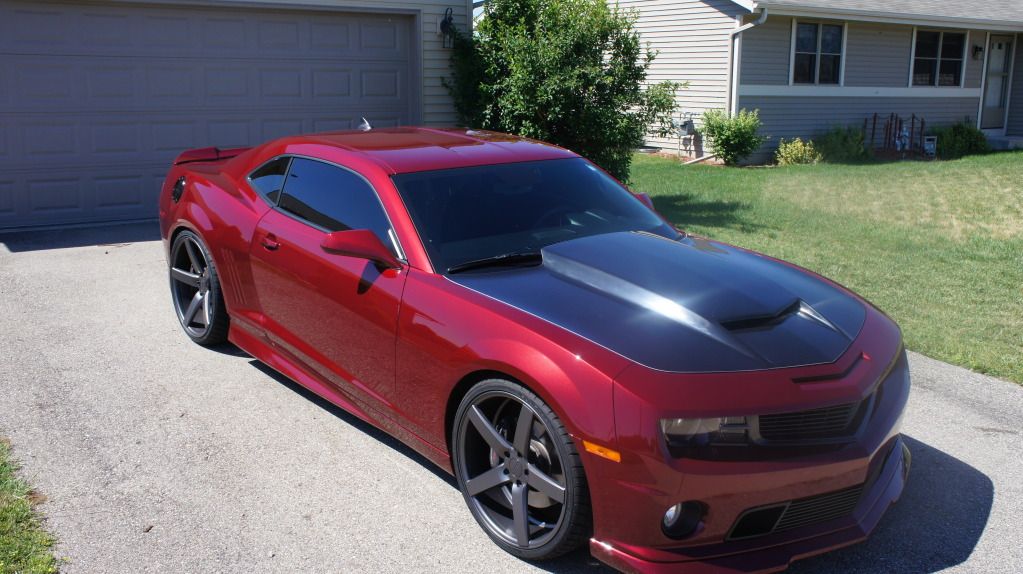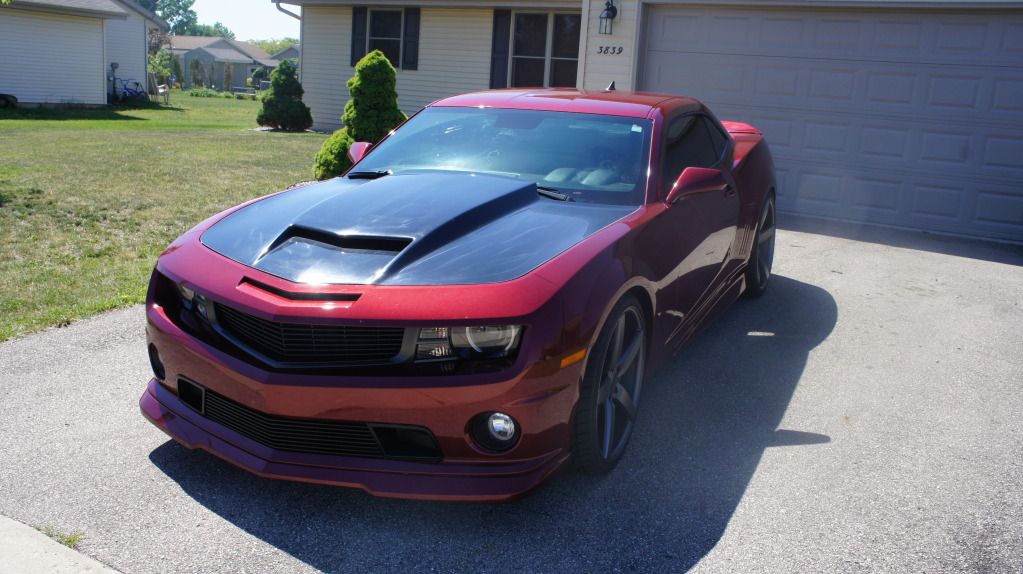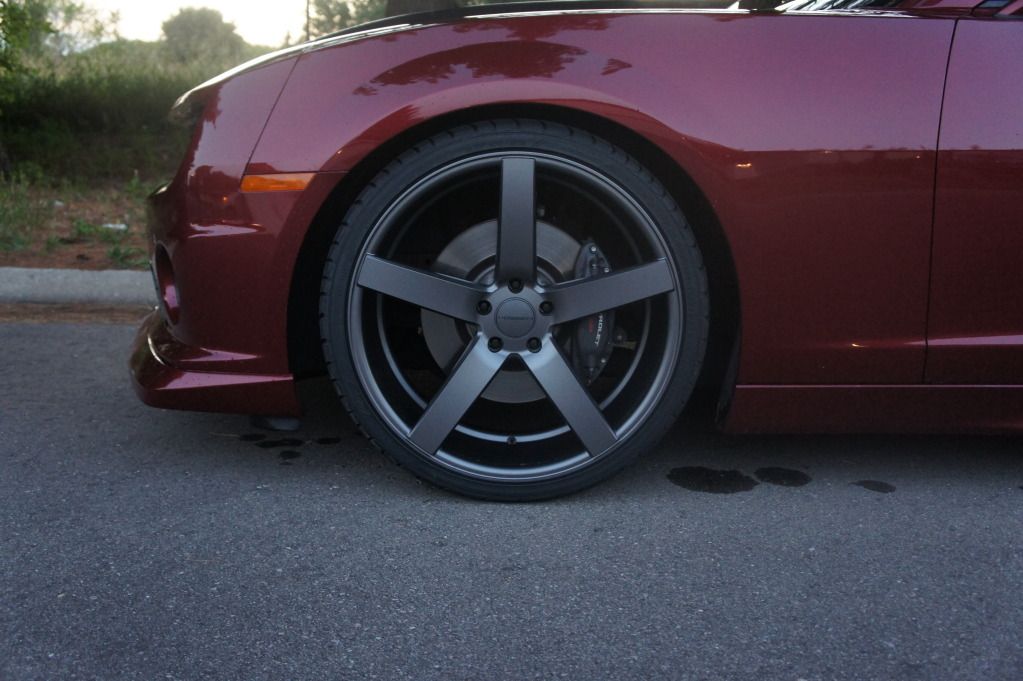 and heres 3 options for hood paint..which do u like better?
1)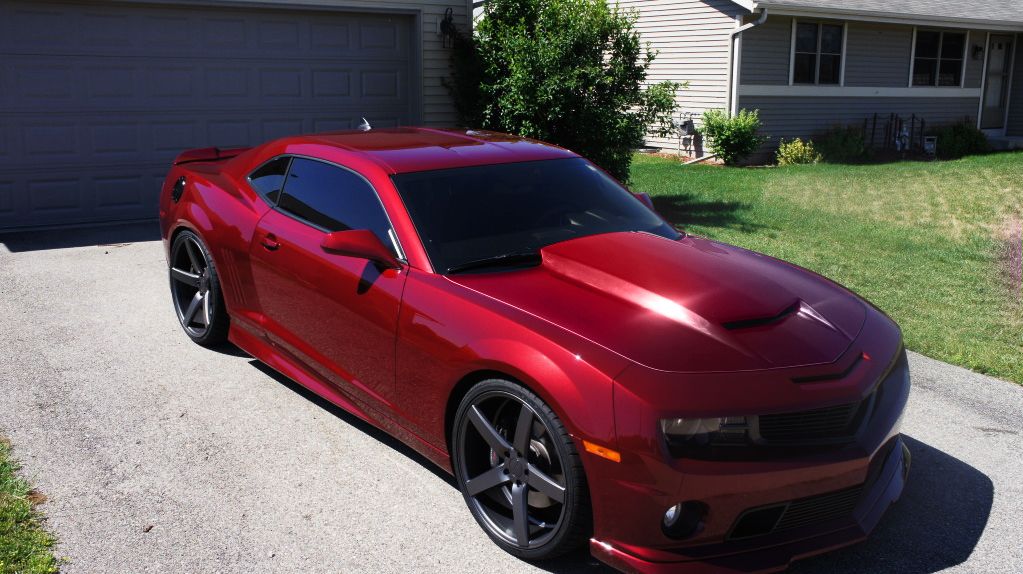 2)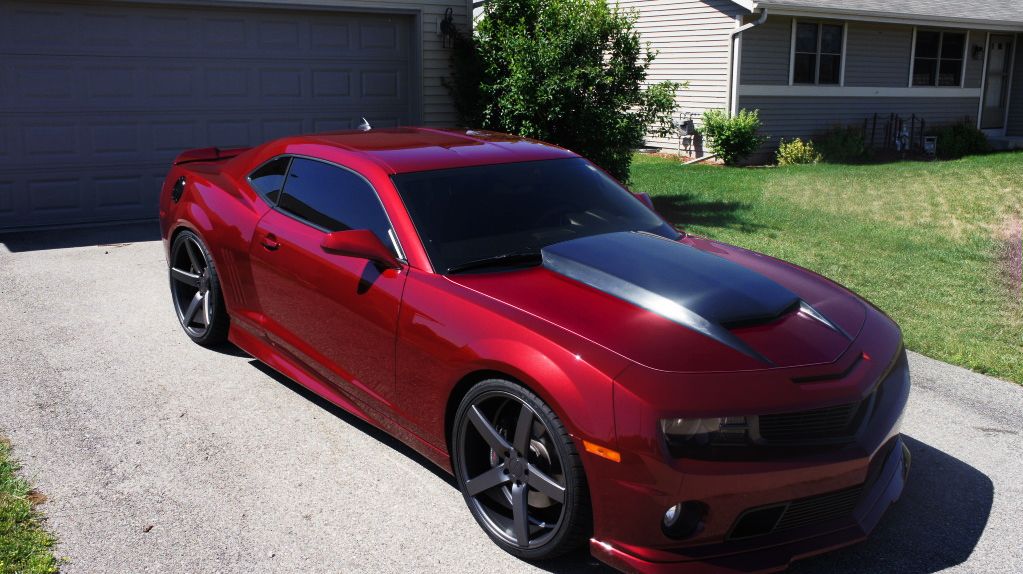 3)
Sweet ride!

Tough call on the options, as they all look good. Personally, though, I like #2, the black snout.
---
2010 Stock IBM 2SS/RS
I found $80 in my jeans pocket. The kid in me said "buy nerf guns and candy!" But then the adult in me said "buy vodka, nerf guns and candy!"
Member
Join Date: Mar 2012
Location: Dickinson, North Dakota
Posts: 303
Look's freak'n awesome!

I think it look's great black. Or #1
---
Build your dream one day at a time . . . I did . . .
https://www.facebook.com/molotovkiller
*Caution ~ side effects may include soiled underwear if trajectory isn't kept straight...
Looks great. are those 22's? I like hood option #2 (black center).
---
2010-2SS/RS/LS3/IBM/RP6:
ECS-Paxton Supercharger / American Racing Headers & Exhaust / PFADT Suspension / DSS 9" 4.10 Rear / FOR SALE!
Quote:
Powerfreak is the only one who actually understood anything.
I'd go with the first pic. That color looks sharp in the sunlight!
Premium Member
Join Date: Aug 2008
Location: Pennsylvania
Posts: 6,223
The second pic is the most striking.
---
James 1:25 Ordered from Faulkner Chevy #NKCF02 1100 5/8/9 2000, 3300 7/16/9 TPW 7/20,GOT MY (low) VIN! 4000 7/24/9 ,Picked up 8/7/9!!! Signed Litho #45. Car signed by FBodfather 2011. Service: Jennings Chevy in PA. We don't "drift", kiddies... we
POWER SLIDE!
MOTM/COTM Sept 2012
Pro Patria Vigilans
.
Click the pic.. I don't tolerate fools.
Junior Member
Join Date: Sep 2012
Location: Chicago
Posts: 13
I like 3rd hood. Quick question if you dont mind answering how much did you pay for the cv3's? Thinking about getting them for my summit white
Junior Member
Join Date: Aug 2012
Posts: 89
Newbie
Join Date: Jun 2013
Location: charlotte
Posts: 2
Love it wow I would go with all black hood just my 2 cents. But the rims are sexy as he!! And I like chrome rims but those look great with the jwl tint !