Junior Member
Join Date: Oct 2012
Location: Las Vegas
Posts: 16
Camaro and Drag quads?
---
Anyone else drag race quads. I'm here in the Desert so I hillshoot at Dumont and Glamis alot. Any others? This is my 450 bore and stroked to a 600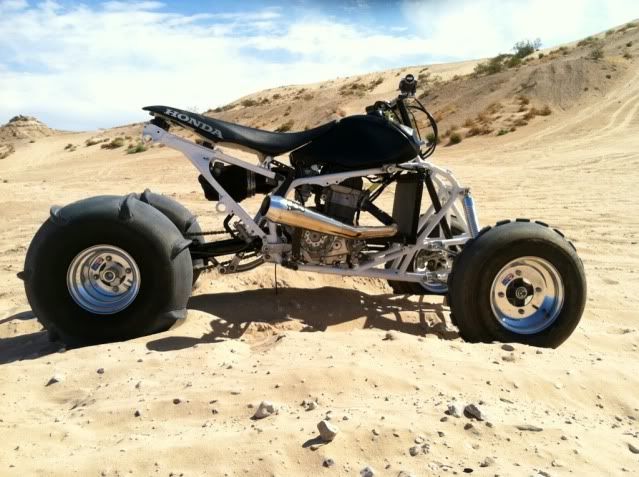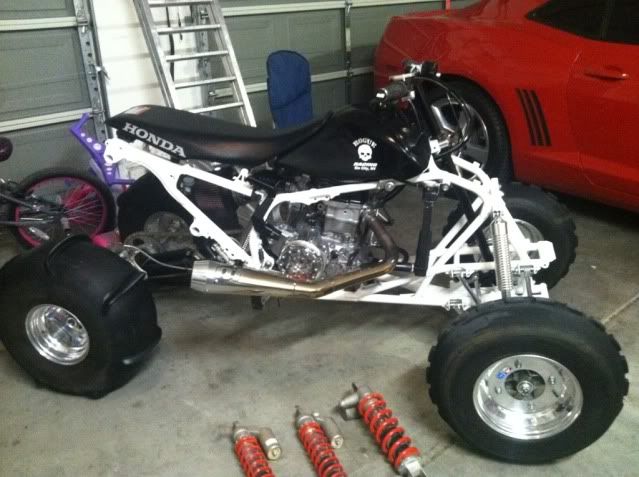 Premium Member
Join Date: Apr 2010
Location: Hurst, Texas
Posts: 4,358
Looks like fun! I'm sure there is a skill needed to enjoy without getting hurt.
Glad you have the time and equipment to enjoy!
---
2010 2SS/RS A6 L99 Born 09/16/2009 Vin#9146985
ModernCamaro Car of the Month Jan 2013
CAI,Axle back exhaust, V Max Throttle Body
Junior Member
Join Date: Oct 2012
Location: Las Vegas
Posts: 16
Yeah there's defiantly skill that is required to ride this unless you want to live a short life. Trust me I've been to the hospital more then a few time because of this bike. Bike is only 200lbs and pulling 83/62 out of it Trust me that's hauling the frickin mail on sand. I need to put a +12 swinger on it to keep the front end down right now its a +8
Junior Member
Join Date: Oct 2012
Location: Lake Charles, La
Posts: 80
I grew up with some close friends whose father raced quads similar to yours. Very very powerful machines...scary fast. Well we went out one weekend to the beach to ride...I 15/16 years old at the time. I was given a normal 4 wheeler (Bear or something similar) to ride along with my friends. Well the day was winding down and his dad offered for me to ride his banshee.... He warned me...over and over...DO NOT HIT THE THROTTLE like you did on the big boy. Well, I got on it a little, then little more....got comfortable and was haulin booty.
Well you know what they say about getting comfortable....I turn around and on my way back I decide to really get on it...
His banshee ended up in the water...drowning and I was unconscious with a handlebar mark on my forehead. His dad just laughed and laughed...wasn't mad at all... Just felt bad that I was hurt. Tried telling him it was more my pride than my head lol.
Junior Member
Join Date: Jul 2012
Location: so-cal
Posts: 12
i do..i have been working alot this year tho and only gone to pismo once this year......
i have a big bore/stroke ltr 450(526cc) and a 421 banshee.