Finally im in the club
---
Look what was delivered today. Ive been looking for a ABM for my wife for a couple years.
It took every ounce of strength to not plug in my laptop in to and change the tune in the 6 miles I drove to the beach and back for a couple pictures. lol
I forget how sloppy the 6L80 is in the stock configuration because I usually set my baseline tranny tune in the car on the first calibration with the dyno.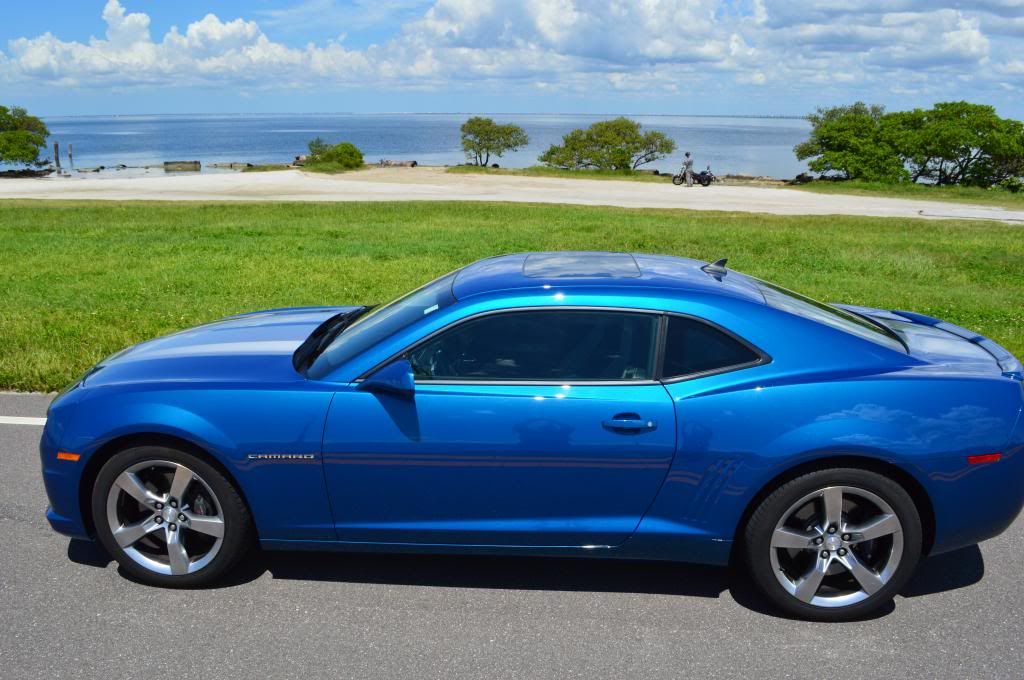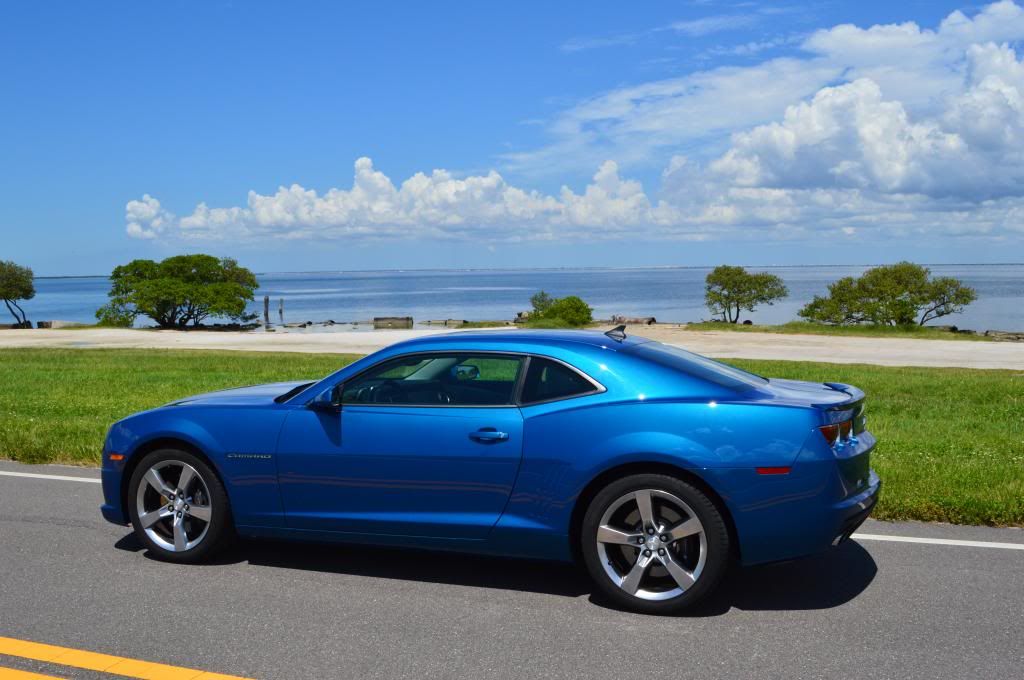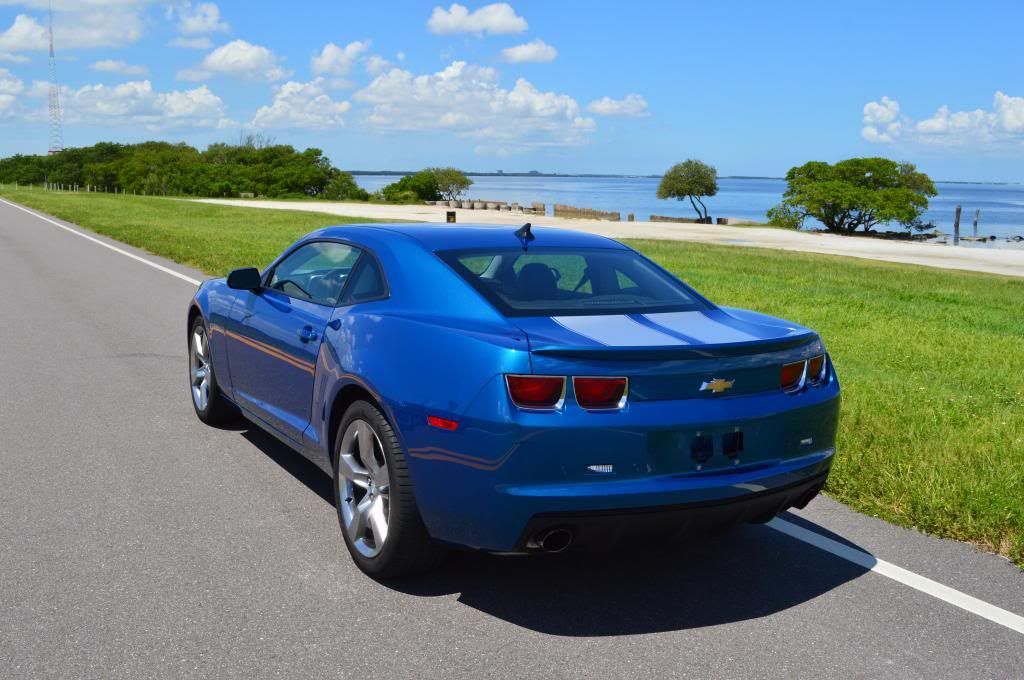 ---
Check out your car on our facebook page.
https://www.facebook.com/tampa.tuning
Tampa Tuning:
[email protected]
That's nice looking ... CONGRATS
---
2012 2SS / RS CRT; Additional Options: Highwing Spoiler, Sunroof, Window Tint, Splash Guards, Wheels, Nitro, Heritage Grill, MRT Louvers, Ported Throttle Body, Cold Air Inductions CAI, RX Sport Hood, someone's splitter, River City Strut Bar
Born On: 13 April 2012; Purchased: 27 August 2012
Wow on the color!!!! That is almost a direct match to the ocean in the background, congratulations on the new addition.
---
NEOCC Member since 2013
Veteran Member
Join Date: Sep 2009
Location: South Carolina
Posts: 4,977
Nothing better looking than ABM!!!!
---
2017 Camaro SS
South Carolina
Member
Join Date: Nov 2010
Location: Lees Summit Mo.
Posts: 474
Now you finally have your own Perma-grin!
Bully Proof
Join Date: Apr 2010
Location: Dallas, TX
Posts: 7,086
AWESOME PHIL!!! I'm glad to see that you got what you (I mean she...lol) wanted...patience always pays off. ABM is almost as pretty as SGM...but not everyone's cut out to rock the green.
Nice pics BTW.
---
Life is Good!
2010 SYNERGY GREEN 1LT/RS
ModernCamaro Car of the Month Nov 2010
Camaro5 Car of the Week Jan 31 2011
Thanks folks! Now I just have to see what direction she takes on. I have BMR suspension parts on the way to tighter her up some. I was looking at the stock motor last night and saying to myself, its killing me lol.

ENVY where did you get the side scoops from. I love those.
---
Check out your car on our facebook page.
https://www.facebook.com/tampa.tuning
Tampa Tuning:
[email protected]
Congrats bud, one sweet color/ride, glad to see you join the club
100% free webcam site! | Awesome chicks and it is absolutely free! | Watch free live sex cam - easy as 1-2-3
---
Getting way pumped up ..LOL(Never giving up !)
The all new Convertible (Born 1/11/11) !, Welcome to the Fleet !
SHADOW 2013 GBA 2SS/RS A6 Vert (2/13/14)
"FROST 2011 SIM LT1 A6 " FIRST VERT MOTM AUGUST 2013
*PROTESTING GM*
"GIVE ME MY13'IBM ZL1 vert GM!"
Veteran Member
Join Date: Aug 2010
Location: Springfield, Mo
Posts: 1,534
Very nice find! Beautiful car
---
2010 Camaro 2SS/RS 6spd 426hp
December 2013 Member of the Month
Veteran Member
Join Date: May 2011
Location: Palm Harbor Fl
Posts: 1,107
Congrats! Agree on the tranny tune! Like a whole different animal when that auto gets a tune!
---
2010 Camaro 2 SS/RS ZEX Wet Shot, Typhoon 63 series CAI, DR Formato Tuned
JULY 2013 M.O.M winner!