---

---
Last edited by Can't_C_Me; 02-05-2014 at

09:42 PM

.
Senior Member
Join Date: Apr 2012
Location: Northern Vermont
Posts: 533
Looks great,got to love twins
---
May 2014 MC Member of the Month!
Love what you did to it!
Sunday I hacked off some more of RX's trash and improved the kit further. Since when Have you seen a TT kit have a 2 to 1 turbo intake system? So what I did finally was strip off the old crap and made my own 1 to 1 intake system.
(It was raining and sand on the roads from the last winter storm makes the under body look nasty lmao.)
The car has turned into another car after removing that restriction. And he called himself a FI pro huh!? If you look at my last videos the kit doesn't sound like it does now! The GoPro without a noise canceling mic doesn't do it any justice! I did my best fabing this up myself so don't judge me lol!
Picture of Old RX 2 to 1 trash here!
Picture of "Project Breathe"!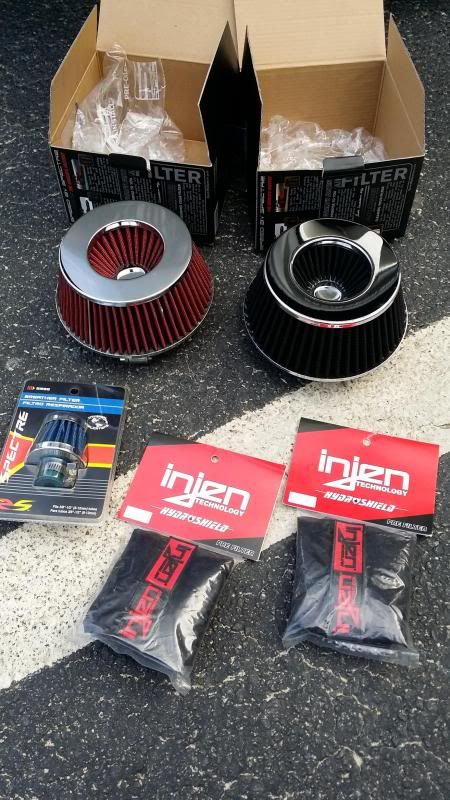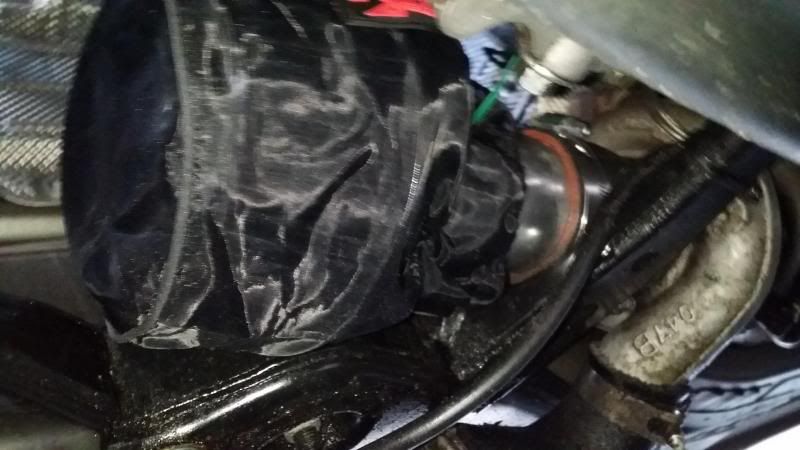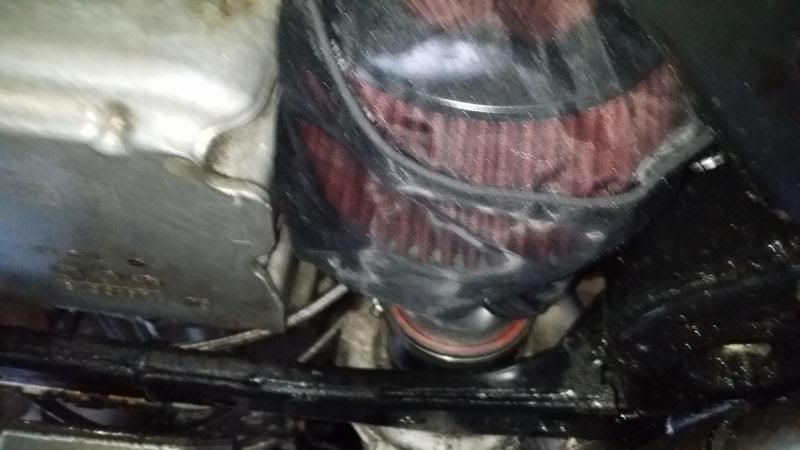 ---

Premium Member
Join Date: Apr 2010
Location: Hurst, Texas
Posts: 4,358
Awsome job on the car, thanks for the pictures....looks great! BTW...thanks for your service!
---
2010 2SS/RS A6 L99 Born 09/16/2009 Vin#9146985
ModernCamaro Car of the Month Jan 2013
CAI,Axle back exhaust, V Max Throttle Body
Veteran Member
Join Date: May 2009
Location: Crestview Fl
Posts: 2,495
Looks and sounds great. You coming to Camaro fest?
---
2013 LT2/RS, Crystal Red Metallic, TAZ Jr.
2016 H-D Ultra Classic, Black Fire Purple, (PPE)
2015 H-D Street Glide, Superior Blue. (Old Blue) Traded
2012 Big Horn, RAM, Crew Cab, SLT, Dark Cherry Red Pearl (Betty Boop)
1998 Honda Accord 2d, daily driver.
Junior Member
Join Date: Mar 2013
Location: Little Rock, AR
Posts: 74
Looking good C-man!
---
EFR Twin Turbo LFX-GPI Tune-ZL1 fuel pump-10:1 CR forged pistons-3.45 gear-Meth Injection-BMR Trailing Arms, Bushings & Sway Bars-CircleD 4000 Stall-GPI Fuel Enrichment System
647 RWHP & 726 RWTQ @20 psi on 93 Octane (locked converter)
Quote:
Looks and sounds great. You coming to Camaro fest?
No Texas is way out of my reach lol. I'd be at Pony Wars this fall if HPT gets their LLT support software out by then. I need a better upaded tune, I'm leaving a lot of power on the table right now the way it's tuned. Every improvement adds a drastic increase in power, may have to hook up the method kit again.
Quote:
Originally Posted by
GretchenGotGrowl
View Post
Looking good C-man!
Thx Derrick, trying to put up where you left off. But this kit as it was before has prevented any real added improvements. All money has been spent as you know on rebuilding the trash I paid over $7k for. It's been cool tho rebuilding and fabricating my own kit at home. You been a big help along with others along the way. Thx
Sent from Galaxy Note 8 running 4.2.2
---