Chevy Volt: First Drive
---
I didn't see this from the newsbot anywhere so I figured I'd post it:
http://www.egmcartech.com/2010/04/19...rd-production/
Quote:
The backbone of the Chevrolet Volt is the Voltec propulsion system. That consists of a 16-kWh, "T"-shaped lithium-ion battery that powers the electric drive unit, which is capable of meeting full vehicle speed and acceleration performance while driving the car on electric power for up to 40 miles without using a drop of gasoline. According to GM's preliminary specs, the system puts out 150-hp and a maximum torque of 273 lb-ft, bringing the Volt from 0-60 mph in about 9 seconds and hitting a top speed of 100 mph. The battery can be re-charged by plugging into a household outlet and takes less than 3 hours to recharge on 240 volts, and about 8 hours on a standard 120-volt outlet.
There's a lot more to it than that..and a crapload of pictures.
Personally I'd rather have a push-button gear selector than the rather massive one they have in there. And not a fan of the iPod-esque color setup for the dash area.
While the shifter IS cool looking...I'd personally rather have a couple of cup holders and push-button gear select in the same space.
Never pay again for live sex! | Hot girls doing naughty stuff for free! | Chat for free!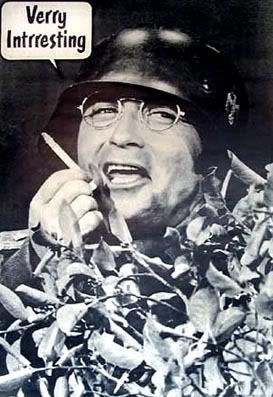 ---
"All alone in my funeral home, playing in blood, there's just got to be something wrong with me" -Slayer-
Something about those A/C vents that looks funny.
---
Still legal in 16 states. It's happy. It's fun. It's Happy Fun Car.
Do not taunt Happy Fun Car.
Premium Member
Join Date: Aug 2008
Location: Pennsylvania
Posts: 6,224
The dash looks way to0 videogame for me.
---
James 1:25 Ordered from Faulkner Chevy #NKCF02 1100 5/8/9 2000, 3300 7/16/9 TPW 7/20,GOT MY (low) VIN! 4000 7/24/9 ,Picked up 8/7/9!!! Signed Litho #45. Car signed by FBodfather 2011. Service: Jennings Chevy in PA. We don't "drift", kiddies... we
POWER SLIDE!
MOTM/COTM Sept 2012
Pro Patria Vigilans
.
Click the pic.. I don't tolerate fools.
Quote:
AC Vents look similar to the Cadillac CTS's to me:
Which of course means they are a marvel of American engineering.
---
Still legal in 16 states. It's happy. It's fun. It's Happy Fun Car.
Do not taunt Happy Fun Car.