2008 Vauxhall VXR8 (UK Zeta like G8) LS2?
---
Here are some pics of the Vauxhall VXR8 kinda like the G8 we are getting here.
Wiki says its getting a LS2. Is that right?
many other sources say LS2 also
http://www.autospies.com/news/Vauxha...-6-0-V8-12860/
Americans may seem quite contempt with the 362Hp strong, Holden Commodore SS based Pontiac G8 GT, but truth is the Brits are going to get all the serious "OZ" fun. See, GM decided to hand over to Vauxhall the strongest version of the Commodore to date, the HSV Clubsport R8. Dubbed VXR8, Vauxhall's muscle car will go on sale in the UK sometime in April. It wears a 419Hp (307 KW) 6.0-liter V8 and it will be offered with two transmissions, a 6-speed manual and a 6-speed sequential automatic. According to HSV, the R8 manages a 4,92 sec time for the 0 to 100 km/h (62mph) sprint
http://autoreview.belproject.com/item/345
British sports cars enthusiasts are now able to order the latest Australian street-legal tire-burner. The new Vauxhall VXR8 super-sedan comes with a 6.0-liter V8 engine, developing mind-blowing 450 horsepower and 550 Nm and making the car sprint from zero to 60 mph in just 4.9 seconds. And all this power is available to you for £34,995 only. That's quite a value for money.
here are some pics: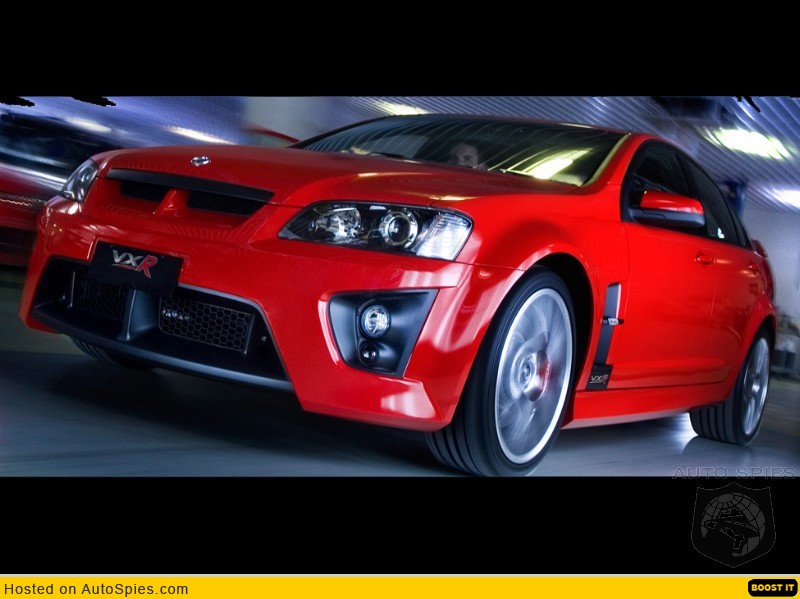 ---
1998 Camaro A4 7.06 @ 96.5 MPH NA 1.47 best 60ft
2010 Camaro Tube Chassis work in progress
---
Last edited by brandonppr; 08-15-2007 at

01:56 PM

.
---
1998 Camaro A4 7.06 @ 96.5 MPH NA 1.47 best 60ft
2010 Camaro Tube Chassis work in progress
Banned
Join Date: Jun 2007
Posts: 4,153
I KIND of like it. It looks like a GTO and a Evo had a love child.
Hope to have a G8 in the drive for the wife next year.


I'll take it in for a 'tune up' and come back with a new cam, better exhaust, and a tune. Gotta keep up with the Jones
ModernCamaro.com Founder / Former Camaro Disciple
Join Date: Jan 2006
Location: Chicagoland, IL
Posts: 11,842
Yup, it sure does have the LS2.
Interestingly enough, it's the same 412hp (417PS) rating that the Holden HSV cars with the LS2 have.

The Vauxhuall VXR8 is pretty much a Holden HSV GTS
The GTS also has a 412hp LS2.

...this is all according to the Holden, HSV, and Vaxhaull websites, which probably still reflect 2007 models.
Junior Member
Join Date: Aug 2007
Location: Waterlooville, UK
Posts: 16
Ours is just a re-badged HSV - nothing more (same badges under the hood as well).

Drives very well - but is a little big for our roads (it's 19ft long).

Still, bang for buck, it's unbeatable.
---
Dan
2005 Vauxhall Monaro VXR - Sports Pac - Road Response Pac - RipShifter
2007 Citroen C1
**** NICE!
---
1994 Z28
Autobot
I would like to thank the person that came up with these fine avatar and signature's.

I think its a sweet ride. I would defintley drive it.
---
1998 Camaro A4 7.06 @ 96.5 MPH NA 1.47 best 60ft
2010 Camaro Tube Chassis work in progress