G6 GTP gone, G6 GXP in.
---
Pontiac updated their site for the 08 year as well (still no new G8 page). The G6 coupe GTP is gone and has been replaced with the somewhat silly (in my opinion..it has HUUUGE nostrils) looking GXP. Atleast this time the upper level actually looks different than the lower level other than dual exhaust. No direct-injected V6 though
.
Never pay again for live sex! | Hot girls doing naughty stuff for free! | Chat for free!
I saw a pic of the g6 and its got a catchy look to it. Still not something I'd buy but I think it is going to do well.
---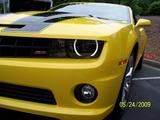 2010 Camaro RS SS LS3 (Bumble Bee) Vin#192 & 8 others made by GM and one Christine