Join Date: Aug 2006
Posts: 1,032
Chevrolet Releases HHR Panel:
---
Chevrolet is aiming the 2007 HHR Panel at the delivery business and auto enthusiasts, groups wanting a large canvas for business logos or to express their individuality. The two-seat HHR Panel features windowless side panels and rear cargo doors.
More...
Join Date: Jan 2006
Posts: 863
Sweet! I want one of these some day for some as-yet undetermined business I haven't started yet
ModernCamaro.com Founder / Former Camaro Disciple
Join Date: Jan 2006
Location: Chicagoland, IL
Posts: 11,842
It's pretty cool looking.
I like it, GM will sell a few
i wont ever have one...
---
~Travis~
90 RS-383HSR, T56, NX wet kit
01 LB7 Chevy 2500 4x4. Programmer, 3" lift on 35s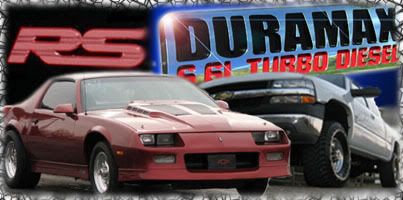 I bet this will outsell the regular one..it just might...especially if it gets the SS treatment too.
---
1994 Z28
Autobot
I would like to thank the person that came up with these fine avatar and signature's.